Business Trip to Kuwait
Embarking on a business trip to Kuwait offers a unique opportunity to explore a vibrant and rapidly growing business environment in the heart of the Arabian Peninsula. With its strategic location, thriving economy, and welcoming business culture, Kuwait has become an attractive destination for international business ventures. Now we will provide an overview of what to expect during a business trip to Kuwait, including its business landscape, cultural nuances, and key considerations for successful interactions. Whether you are a seasoned traveler or visiting Kuwait for the first time, this guide aims to provide valuable insights to make your business trip to Kuwait a fruitful and memorable experience.
Get ready for an unforgettable experience at the airport with airssist !!!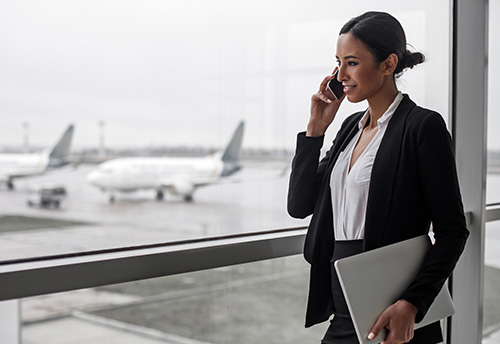 More About Kuwait
Kuwait, officially known as the State of Kuwait, is a small country located in the northeastern part of the Arabian Peninsula in Western Asia. It covers an area of about 17,818 square kilometers (6,880 square miles) and has a population of approximately 4.5 million people. The capital and largest city is Kuwait City.
Kuwait is known for its rich cultural heritage and traditional Arab-Islamic values. The official language is Arabic, and Islam is the dominant religion, with the majority of the population being Muslim.
Why Do So Many People Think Kuwait Will Grow Into A Major Business Hub?
Many people believe that Kuwait has the potential to grow into a major business hub due to several factors. Firstly, its strategic location at the crossroads of Asia, Europe, and Africa provides easy access to global markets and positions it as a gateway to the Middle East. Additionally, Kuwait has actively pursued economic diversification, implementing reforms and initiatives to promote non-oil sectors such as finance, logistics, tourism, and technology. This diversification aims to create a more sustainable and diversified economy, attracting foreign investment and fostering business growth.
Business Exhibitions & Events That Happen In Kuwait
Kuwait International Fair
Type: Fair
Date: February 2023
Kuwait International Health, Safety, Security, and Environment Conference & Exhibition:
Type: Conference & Exhibition
Date: March 2023
Kuwait International Agro Food Expo
Type: Food Expo
Date: April 2023
Kuwait International Petroleum Conference & Exhibition:
Type: Petroleum Conference
Date: May 2023
ExpHotel
Type: Convention Center
Date: Jun 13 – 15
Kuwait International Travel & Tourism Exhibition
Type: Travel & Tourism
Date: October 2023
Are you Traveling To Kuwait For A Business Trip?
Those who visit Kuwait on business will be pleasantly surprised. Because of its rich history, the city is now home to innovative culinary practices and artistic expressions in addition to being a worldwide financial hub. Follow these suggestions to have a fruitful business trip in Kuwait.
Kuwait International Airport
Airport Code: (IATA: KWI, ICAO: OKKK)
Airport Name: Kuwait International Airport
Location: Farwaniya Governorate, Kuwait
of Terminals: 5 Terminal
Distance from City Center:5 kilometers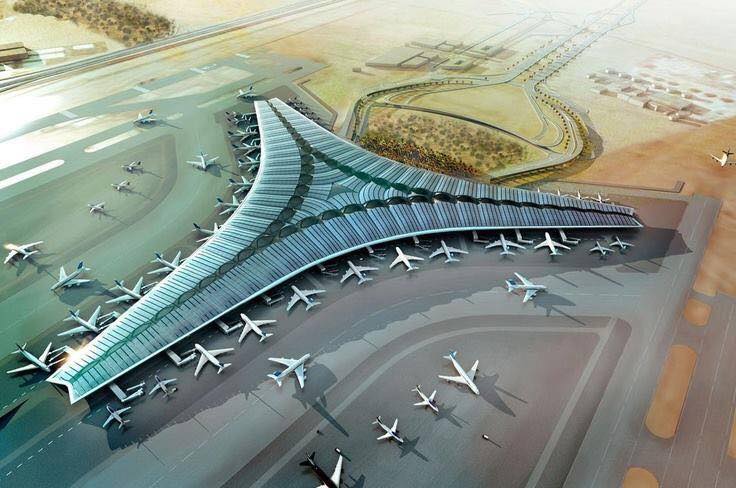 Business Facilities at Kuwait Airport
Meeting rooms
Business lounges
Wi-Fi connectivity
Workstations
Printing and scanning services
Conference facilities
VIP lounges
Business center services
Meet and Greet at Kuwait International Airport
At Kuwait International Airport, passengers can use the airssist VIP Meet & Greet Service. Trained in the art of customer service, our airport greeters are here to help ease your mind as you embark on your journey. The airssist Meet & Greet service provides convenient access to these high-end establishments.
VIP Terminal Service at Kuwait International Airport
Feel free to take advantage of our VIP terminal service as you wait for your flight to depart from Kuwait Airport. Our private terminal at KWI Airport features a business center, conference rooms, bathrooms, wireless internet, and workstations in the lobby. Newspapers and magazines are also available.
Shuttle Service from/to Kuwait International Airport
Whether you require an airport transfer, a day transfer, or interstate transportation, we will transport you in style and comfort. While you relax inside, our limo driver will be patiently waiting outside.
airssist Airport Concierge Services at Kuwait International Airport
Kuwait International Airport offers airssist airport concierge services to its passengers. If you routinely travel out of Kuwait International Airport, sign up for airssist. airsist's superior concierge services reduce airport check-in and boarding times.
Top Hotels in Kuwait for Business & Corporate Travelers
JW Marriott Hotel Kuwait City
Four Seasons Hotel Kuwait at Burj Alshaya
Radisson Blu Hotel, Kuwait
Sheraton Kuwait, a Luxury Collection Hotel
The Regency Kuwait
Hilton Kuwait Resort
Crowne Plaza Kuwait Al Thuraya City
Courtyard by Marriott Kuwait City
Holiday Inn Kuwait Al Thuraya City
Mövenpick Hotel Kuwait
Top Rated Attractions In Kuwait
Kuwait Towers
The Grand Mosque
The Avenues Mall
Souq Al-Mubarakiya
Liberation Tower
Failaka Island
Tareq Rajab Museum of Islamic Calligraphy and Art
Sadu House
Scientific Center Kuwait
Al Shaheed Park
If you have any demands during your business travel to Kuwait, contact airssist airport concierge service. Please contact us!