Your Guide To Jeddah, KSA
Saudi Arabia, which is located on the Arabian Peninsula, is the largest state in the Middle East and the second-largest in the Arab world after Algeria. It is a sovereign city-state and island nation off the southern tip of the Malay Peninsula in southeast Asia. 
The country boasts a prosperous economy with numerous commercial prospects; oil exports and tourism are the biggest economic sectors. It is a member of the G20, the Non-Aligned Movement (NAM), the United Nations, OPEC, and the World Trade Organization (WTO).
Top industries: Oil & Gas, Pharmaceuticals, Logistics & Supply Chain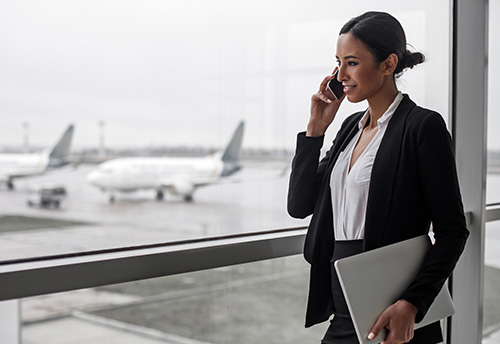 About Jeddah, Saudi Arabia
Jeddah, often called Jedda, Jidda, and Jiddas, is the commercial hub of the Kingdom of Saudi Arabia (KSA) and the Hejaz region. there are about 4,697,000 people living in Jeddah, making it the largest city in Makkah Province, the largest city in Hejaz, the second-largest city in Saudi Arabia (after the capital, Riyadh), and the ninth-largest in the Middle East.
Why Jeddah Is Predicted To Become The Next Big Business Hub?
Jeddah is predicted to become the next big business hub because it is located at the crossroads of international trade routes. Also, Jeddah is an important port city on the Red Sea, and it is a major hub for trade and commerce in the Middle East. With its strategic location and strong economy, Jeddah is predicted to become the next major business hub in the region.
In addition, NEOM is a metropolis of the future, built with cutting-edge infrastructure and cutting-edge ideas in mind. The megacity will function as a research and development center, allowing for the testing of novel ideas and practices. This will undoubtedly be among the greatest building endeavors ever attempted by mankind.
The Most Well-Known Business Events & Exhibitions In Jeddah
International Conference on Science, Engineering & Technology 
Type: IT & Technology
Yearly Date: 14 – 15 Apr
International Engineering Sourcing Show
Type: Power & Energy
Yearly Date: 16 – 18 Mar
International Conference on Medical & Health Science
Type: Medical & Pharma
Yearly Date: 14 – 15 Apr
Saudi HORECA
Type: Food & Beverages
Yearly Date: 07 – 09 Feb
International Conference on Management, Economics & Social Science
Type: Banking & Finance
Yearly Date: 14 – 15 Apr
ARCH and DESN International Conference
Type: Building & Construction 
Yearly Date: 08 – 09 Feb
Are You Going On A Business Trip To Jeddah?
King Abdelaziz International Airport
Airport Code: (IATA: JED, ICAO: OEJN)
Airport Name: King Abdelaziz International Airport
Location: Jeddah, Saudi Arabia
No. of Terminals: 4 Terminal
Distance from City: 30 Kilometers
King Abdelaziz International Airport, usually known as "Jeddah International Airport" is an international airport serving Jeddah, Saudi Arabia. In 2018, JED airport, the 3rd largest and busiest airport in Saudi Arabia, handled more than 41 million people. The Jeddah airport is named after King Abdelaziz Al Saud, the founder of Saudi Arabia. The airport serves the greatest amount of foreign passengers and is the largest hub for the national airline of Saudi Arabia.
Business Facilities at King Abdelaziz International Airport "JED"
Unlimited free internet access service in Terminal "1" and the North Terminal.
Several ATMs
Currency exchange and banking services
Electricity outlets for charging mobile phones
A large chapel at Jeddah International Airport
Private lounges and rooms for conferences and private meetings
Meet and Greet Service at King Abdelaziz International Airport "JED"
The airport in Jeddah, Saudi Arabia, is one of the busiest in the entire region. There are a lot of passengers using Jeddah Airport every day, which means you may end up being late for your meeting, conference, or other MICE event because of airport delays.
Because we know that your time in Jeddah for business is precious, we've made it our mission to eliminate as many potential sources of stress as possible, including lengthy check-in procedures, baggage weight limits, security checks, and terminal location.
VIP Terminal Service at King Abdelaziz International Airport "JED"
Having access to a private lounge or VIP terminal at Jeddah Airport means skipping the long queues at customs, immigration, and the security checkpoint. There are no lines or tedious procedures to deal with, so business and corporate travelers can relax and enjoy themselves in Jeddah airport VIP Terminal.
With airssist, CEO and VIP business travelers, can have access to private rooms at JED airport so that they can stay for extended meetings or conferences.
Chauffeured Transportation Services From/To King Abdelaziz International Airport "JED"
airssist Limo Service at JED's Airport has the most luxurious, stunning, and safe black cars available. Whether you need transportation for a day trip out of/to JED airport or a longer trip, we'll see to it that you arrive at your destination relaxed and ready to enjoy yourself. Our limousine service, which features bilingual chauffeurs and a fleet of luxurious cars, is second to none.
Why are Airport Concierge Services Important at King Abdelaziz Airport ? 
VIP services are available at Jeddah Airport for those who need them, which is a good thing considering how many business travelers come through Jeddah every year. All of the details of your business trip to Jeddah will be handled by these businesses so that you can focus on getting things done while you're there.
They may arrange your entire schedule for your business trip to Jeddah. Therefore, if you want to have a smooth and stress-free business trip to Jeddah, reserving airssist VIP concierge service might be an essential part of your preparations. 
Top Hotels in Jeddah for Business & Corporate Travelers 
InterContinental Hotel 
Centro Shaheen 
Holiday Inn Jeddah 
Novotel Jeddah Tahlia
Movenpick Hotel 
Jeddah Hilton
The Hotel Galleria
Top Rated Attractions In Jeddah, KSA
Al Rahma Mosque
Al-Balad
Athr Gallery
Al-Shallal Theme Park
Al-Saif Beach
Jeddah Waterfront, Corniche
Keeping your business trip to Jeddah as straightforward as possible can allow you to make the most of your time there.
The VIP airport concierge services provided by airssist may help with things like luggage storage, customs clearance, car rentals, and hotel arrangements. These conveniences will make your business trip to Jeddah more enjoyable and ensure that you arrive at your location relaxed and prepared to work.