Business Trip to Houston, Texas, USA
A business trip to Houston, Texas, USA can be an exciting opportunity to expand your professional network, explore new business opportunities, and develop existing relationships. Houston is a vibrant and dynamic city, home to many major corporations and industries, including energy, healthcare, and aerospace. With world-class facilities and amenities, Houston offers a range of business opportunities and resources for both international and domestic travelers. Whether you're attending conferences, meeting with clients, or exploring new markets, a business trip to Houston can be a valuable and rewarding experience.
Top Industries: Energy– Aerospace– Healthcare and life sciences – Finance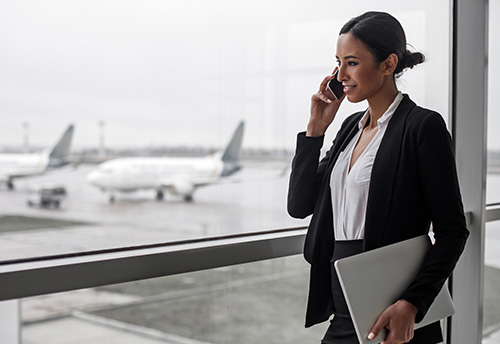 More About Houston, Texas, USA
Houston is the fourth-largest city in the United States and the largest city in the state of Texas. It is located in Southeast Texas near the Gulf of Mexico and is the seat of Harris County. The city covers an area of approximately 670 square miles and has a population of over 2.3 million people as of 2021.
Houston is a major transportation and commercial hub, with the Port of Houston being one of the busiest ports in the world. The city is home to numerous Fortune 500 companies, including energy giants like ExxonMobil and Chevron, as well as healthcare institutions like the Texas Medical Center, which is the largest medical center in the world.
Why Do Many Assume Houston Will Eventually Become a Major Business Center?
Houston is located near the Gulf of Mexico, which provides easy access to global markets for businesses involved in energy, petrochemicals, and other industries.
The city is home to a diverse range of industries, including energy, healthcare, aerospace, and technology, which allows for a balanced economy less susceptible to downturns in any one industry. Additionally, Houston's low cost of living and lack of state income tax make it an attractive destination for businesses and workers alike.
Business Exhibitions & Events That Happen In Houston, Texas
Offshore Technology Conference (OTC)
Type: Oil and Gas Exhibition
Yearly Date: 30 April
Houston Business Expo & Conference
Type: Business Exhibition
Yearly Date: October 24
World Petroleum Congress
Type: Petroleum Congress
Yearly Date: September 23
International Quilt Festival
Type: Textile Exhibition
Yearly Date: November 2-5
Houston Auto Show
Type: Automotive Exhibition
Yearly Date: November 23-26
Houston Tech Summit
Type: Technology Exhibition
Yearly Date: September 21
Are you Traveling To Houston For A Business Trip?
Business travelers to Houston can choose from a wide variety of hotels, restaurants, and attractions. Information on transit options, airports, and other points of interest for business travelers can be found in our database.
George Bush Intercontinental Airport (IAH)
Airport Code: (IATA: IAH, ICAO: KIAH)
Airport Name: George Bush Intercontinental Airport
Location: Houston, Texas, U.S.
of Terminals: 5 Terminal
Distance from City Center: 37 Kilometers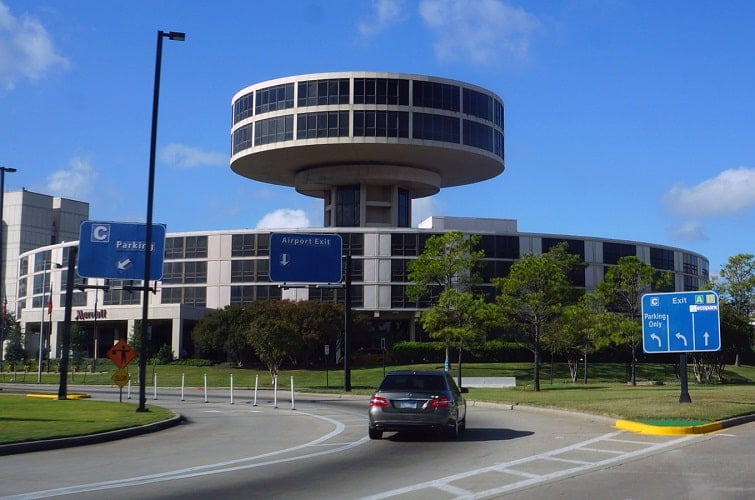 Houston, Texas, United States is home to George Bush Intercontinental Airport (IAH), a major international airport. In terms of passenger volume, it is the second busiest airport in Texas, behind only Dallas/Fort Worth International Airport, and the fourteenth busiest airport in the entire United States. Houston's airport honors the 41st President of the United States, a native son named George H.W. Bush. It's run by the same Houston Airport System that oversees nearby William P. Hobby Airport.
Business Amenities at George Bush Intercontinental Airport (IAH):
Business Centre
Currency Exchange
Wi-Fi, Printing Services
Conference and Meeting Rooms
Private and Luxurious Lounges
Workstations and Charging Stations
Meet and Assist Service at George Bush Airport (IAH)
airssist offers a customized Meet & Greet Service at IAH Airport for passengers arriving, departing, or connecting through the airport. The airport has trained greeters who will assist you with your bags and guide you through the airport's immigration, security, and customs processes.
VIP Terminal Service at George Bush Airport (IAH)
At IAH Intercontinental Airport, we provide a VIP terminal service where you may relax in the utmost privacy and comfort before your trip. George Bush's VIP Terminal is an upgraded facility that gives guests access to a kitchen, bar, shower, Wi-Fi, and a newspaper and magazine-stocked lounge.
Transportation by Chauffeur From/To George Bush Airport (IAH)
Do you wish to have a relaxing vacation? If that's the case, arrange for luxury transportation to and from the airport. Don't worry about finding parking or navigating heavy traffic, your driver will take care of both. Don't freak out if you can't find a parking spot or navigate your way around the city. Relax and enjoy the ride; our bilingual driver will see to all your driving needs.
The Advantages of Using airssist Airport Concierge Services George at Bush Intercontinental Airport (IAH)
airssist Airport Concierge services can offer convenience by handling all the tasks for you so you can relax and focus on your flight. They can arrange transportation to and from the airport, check you in, escort you through security and immigration, give you access to the most luxurious airport lounges at (IAH) and more. This saves you time and stress. Airport concierges can navigate the airport procedures and requirements for you, reducing confusion and hassle.
Top Hotels in Houston for Business & Corporate Travelers
 The Ritz-Carlton
Four Seasons Hotel Houston
The St. Regis Houston
JW Marriott Houston Downtown
Houstonian Hotel, Club & Spa
Top Rated Attractions In Houston, US
Houston Museum of Natural Science
NASA Space Center Houston
Kemah Boardwalk
Houston Zoo
Downtown Aquarium
Trust airssist with all of your airport booking needs. Make the most of your business trip to Houston by following these tried-and-true recommendations. Contact us !