Your Guide To Frankfurt, Germany
Frankfurt, Germany has a population of over 667,000 and is a major economic hub. Frankfurt serves as a hub for other regions in Germany and Central Europe and is well renowned for its position in the global banking sector. Frankfurt is a significant location for business meetings and events, hosting 60,000 conferences and meetings annually, particularly significant conferences and sizable trade fairs.
Top Industries:  Telecommunications, Financial Services, Creative Services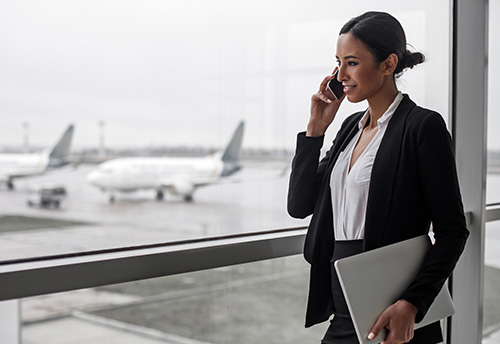 Frankfurt Overview
Frankfurt is a popular destination for business travelers since it has one of the biggest airports in Europe and offers the best connections to other modes of transportation of any airport in the region. Frankfurt, which shares Dublin as the location of the European Central Bank's headquarters, is expected to grow as a corporate and financial hub after Brexit.
Why Frankfurt am Main Is Set To Become The Next Major Hub for Business
Frankfurt am Main is an important hub for travel in Europe and an important worldwide financial center. According to economic criteria, it's a significant industrial, service, and exposition hub and is ranked among the world's cities.
Frankfurt am Main is one of the most significant traffic hubs in Europe due to its strategic location. The Frankfurter Kreuz is the busiest traffic intersection in Germany, and the main station is a major railway intersection. Europe's top cargo airport is Frankfurt Airport "FRA", one of the biggest international airports in the world. Frankfurt is a key link in the European supply chain due to airport-related activities and the presence of several significant international corporations.
The Most Well-Known Business Events & Exhibitions In Frankfurt
German Corporate Conference
Type: Business Services
Yearly Date: 16 – 18 January
Europe Green Packaging Innovation Summit
Type: Sustainability
Yearly Date: 25 – 26 May
Bypass Foreign Patents Legally Seminar
Type: Business Services
Yearly Date: 31 Jan – 18 Feb
Develop a Successful FinTech
Type: Tech
Yearly Date: 17 Jan
Are you Traveling To Frankfurt For A Business Trip?
Frankfurt offers a wide range of business hotels, eateries, and attractions for business travelers. We give business travelers all the details they need to know about traveling for work, weather predictions, transportation, airports, and more…
Frankfurt International Airport "FRA" And its Business Facilities
Airport Code: (IATA: FRA, ICAO: EDDF)
Airport Name: Frankfurt Airport
Location: Near Kelsterbach, Frankfurt am Main, Hesse
No. of Terminals: 2 Terminals
Distance from City: 12 Kilometers
Frankfurt is the fifth largest city in Germany and one of the major financial capitals of the world. Frankfurt airport "FRA" is a significant international airport. The airport has 2 passenger terminals with a combined annual capacity of 65 million passengers, 4 runways, and substantial logistical and maintenance facilities. It's spread across an area of 2.300 hectares.
Business Facilities at Frankfurt International Airport "FRA"
The following facilities and services are available to all business travelers at FRA Airport in each terminal:
Private Suite / Conference Rooms
Work & Connect Workbenches
Free Wi-Fi Access
Medical & Dental Care
Banks & Currency Exchanges
Postal Services
Meet and Greet Service at Frankfurt International Airport "FRA"
For planned or emergency flights, airssist provides the most specialized, competent airport service for business and corporate travelers. With the aid of our Meet and greet services at FRA airport, you may avoid the annoyance of the airport.
Additionally, our qualified representative has received training in supporting and safeguarding VIPs, CEOs, and business visitors. A member of our airport greeting team will meet you at the FRA airport and help you with the required paperwork.
Fast Track Your Passage And Don't Waste Your Valuable Time At The Airport
VIP Terminal Service at Frankfurt International Airport "FRA"
Whether you are traveling for business or pleasure, private lounges are the perfect treat for you. You may unwind, eat, or catch up on work at VIP Terminals all over the world with the help of our pre-bookable Private lounge service. Use airssist to acquire access to special rooms for important passengers, CEOs, and VIP business travelers if you wish to remain longer at FRA airport for a meeting or conference.
Book VIP Terminal service for your arrivals, departures, and transit flights
Chauffeured Transportation Services From/To Frankfurt International Airport "FRA"
With the support of airssist Limousine Service, You are driven in the most opulent, luxurious, and safe black automobiles. Whether you require transportation for an intrastate transfer or a multi-day transfer at FRA airport, we are here to make sure you arrive at your destination in comfort and style.
Our bilingual Chauffeurs & limousine service offer an amazing and unforgettable experience with a large selection of executive cars to pick from.
Book Chauffeur & Limousine Service From/to Frankfurt Airport
Why VIP Concierge Services Are Important at Frankfurt Airport "FRA"
For VIP business travelers who need highly personalized, distinctive luxury experiences and more time in their jam-packed schedules, concierge services are crucial.
Your business trip to Frankfurt will be remembered favorably thanks to our VIP concierge services at Frankfurt Airport "FRA" By streamlining complicated airport procedures, airssist concierge services at Frankfurt airport "FRA" will ensure that each customer has a quick and successful business trip while avoiding drawn-out queues.
Top Hotels in Frankfurt for Business & Corporate Travelers
Mercure Hotel Kaiserhof – Frankfurt City Center
Staycity Aparthotels – Frankfurt Airport
Scandic Frankfurt Museumsufer – Wilhelm Leuschner
Hyatt Place – Frankfurt Airport
Hilton – Frankfurt City Centre
Top Rated Attractions In Frankfurt, Germany
Römerberg
Städel Museum
Museum District: Museumsufer
Maintower
The Palm Garden
Senckenberg Natural History Museum
Frankfurt Cathedral
Museum of Modern Art
The Old Opera House (Alte Oper)
Making your business travel hassle-free is a great alternative, especially with the aid of airssist's VIP airport concierge services, which provide you with the appropriate business travel solution to make your journey special and opulent. book Now!