Your Guide to Edinburgh for a Business Trip
Edinburgh is a beautiful city and an excellent business traveler destination. The city is filled with historic buildings, picturesque scenery, and friendly people and there's always something to do.
As a business traveler, you may find Edinburgh to be an ideal destination for important meetings, networking events, and team-building activities. There are also many great attractions for leisure travel, so you can explore and relax in your free time.
Top Industries: banking and financial services, oil and gas, construction, biotechnology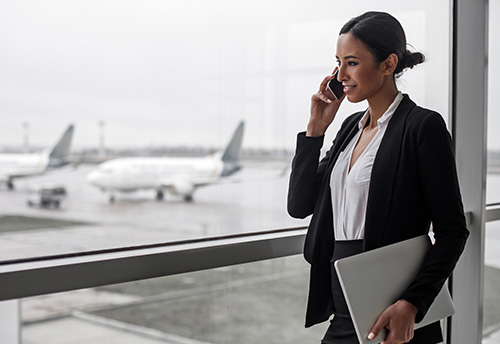 Edinburgh Overview
Edinburgh is the capital city of Scotland and one of its 32 council areas. The city was traditionally a part of Midlothian County (officially known as the "county of Edinburgh" or Edinburghshire until 1947), but from 1482 onward, it was governed separately from the neighboring county. It is situated in Lothian on the Firth of Forth's southern side. After Glasgow, Edinburgh has the second-highest population in Scotland, and it ranks seventh in the UK.
Why Edinburgh Is Set To Become The Next Major Hub for Business?
Scotland is an increasingly popular destination for business travelers. The country has a strong economy, an educated workforce, and a supportive government all of which make it an attractive place to do business.
Edinburgh is Scotland's capital city, and it's also been a major business hub for many years. The city is home to several large financial institutions and it has an excellent reputation for its stable and predictable business environment for networking and business development and it's constantly evolving to offer new opportunities and challenges.
The Most Well-Known Business Events & Exhibitions In Edinburgh
ICMIT Conference
Type: Finance & Business Services
Yearly Date: 19 – 20 Jan
CIPD Scotland Conference
Type: Business Services
Yearly Date: 30 Mar
Scottish Continuity
Type: IT & Technology
Yearly Date: 01 Feb
ICEFA Conference
Type: Banking & Finance
Yearly Date: 19 – 20  Apr
ScotMUN Conference
Type: Business Services
Yearly Date: 10 – 12 Mar
Women's Business Conference Edinburgh
Type: Banking & Finance
Yearly Date: 30 Oct
Are you Traveling To Edinburgh For A Business Trip?
Edinburgh offers a wide range of accommodations, dining options, and tourist attractions for corporate and business travelers. We give business travelers all the information they need, such as choices for transportation, airports, and more…
Edinburgh International Airport "EDI" And its Business Facilities
Airport Code: (IATA: EDI, ICAO: EGPH)
Airport Name: Edinburgh International Airport
Location: Edinburgh, Scotland
of Terminals: 1 Terminal
Distance from City: 9.3 Kilometers
Edinburgh Airport is an airport located in the Ingliston area of Edinburgh, Scotland. It was the busiest airport in Scotland in 2019, handling over 14.7 million passengers. It was also the sixth-busiest airport in the United Kingdom by total passengers in 2019. It is owned and operated by Global Infrastructure Partners, who are also a minority shareholder of Gatwick Airport. The airport has one runway and one passenger terminal and employs about 2,500 people.
Business Facilities at Edinburgh International Airport "EDI"
International Currency Exchange
Conference And Meeting Facilities
Free Wi-Fi Internet Access
Business Lounge
Business Center Where You Can Print Out Doc Or Copies
Meet and Greet Service at Edinburgh International Airport "EDI"
When traveling for business, using the Meet & Greet service at Edinburgh Airport (EDI) can be a terrific way to reduce stress and save time. There are numerous companies that offer Meet & Greet services for departing and arriving passengers. But our Meet and Assist team can aid with transportation arrangements, Check-in, immigration, and customs assistance, local knowledge and advice, and travel plans.
VIP Terminal Service at King Edinburgh International Airport "EDI"
Whether you are traveling for business or pleasure, private lounges are the perfect treat for you. At the VIP Terminal in EDI airport, you may unwind, eat, or catch up on work with the help of our pre-bookable Private lounge service. You can use airssist to gain access to special rooms for CEOs, VIP business travelers, and important passengers if you need to remain longer at Edinburgh airport for a meeting or conference.
Chauffeured Transportation Services From/To Edinburgh International Airport "EDI"
With airssist Airport Limo Service at EDI airport , you'll be driven in the most opulent, exquisite, and secure black automobiles. Whether you require transportation for an intrastate transfer or a multi-day transfer from/to EDI airport, we are here to make sure you get to your destination in comfort and style.
Our bilingual Chauffeurs & limousine service offer an amazing and unique experience with a large selection of executive automobiles to pick from.
Why VIP Concierge Services Are Important at Edinburgh International Airport "EDI"?
A VIP concierge service at Edinburgh International Airport can be an essential part of your travel experience. With a VIP concierge, you'll have a personal point of contact at the airport and they can provide you with assistance and support during your entire business trip to Edinburgh.
For C-level executives and business travelers, concierge services are essential, especially if you intend to attend an EXPO or event. If you're looking for a stress-free and comfortable experience, airssist VIP Airport Concierge is The Best Choice!
Top Hotels in Edinburgh for Business & Corporate Travelers
Waldorf Astoria Edinburgh
Balmoral Hotel
Radisson Blu Hotel
Dakota Edinburgh
Murrayfield Hotel and House
The Scotsman Hotel
Top Rated Attractions In Edinburgh, Scotland, UK
Edinburgh Castle
Palace of Holyroodhouse and Holyrood Abbey
Stroll the Royal Mile
the National Museum of Scotland
Royal Botanic Garden Edinburgh
Princes Street
Gallery of Modern Art
Making your business trip to Edinburgh as stress-free as possible is a great way to maximize your time and enjoy your business trip. airssist's VIP airport concierge services can help with everything from baggage handling to Customs clearance, and they can also provide assistance with car rental and accommodation selection. All of this makes your journey more enjoyable, allowing you to arrive relaxed and ready for business.