Your Guide to Dusseldorf, Germany
Dusseldorf is one of the best places to conduct business and the top 10 business travel destinations. The crème de la crème of the fashion industry flocks to this city, which also serves as the headquarters of major corporations like HSBC and Loreal. It is home to one of the best art and fashion scenes in all of Europe.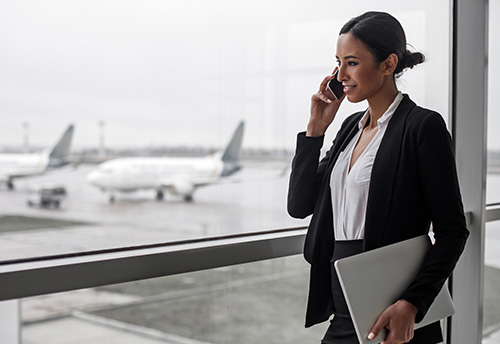 Dusseldorf Overview
Düsseldorf often "Dusseldorf" in English is the capital city of North Rhine-Westphalia, the most populous state of Germany. It's the second-largest city in the state and the seventh-largest city in Germany, with a population of 617,280. Düsseldorf is located at the confluence of two rivers: the Rhine and the Düssel, a small tributary.
Why Dusseldorf Is Set To Become The Next Major Business Center
Düsseldorf has established a reputation as an industrial hub, attracting many start-ups and prestigious fashion, media, and communication businesses. Düsseldorf is a city of extensive innovation and expansion. Dusseldorf is a friendly and forward-thinking area to conduct business. There is a sizable foreign community, and the enormous Düsseldorf Exhibition Centre provides excellent corporate travel and delegate accommodations.
The Most Well-Known Business Events & Exhibitions In Dusseldorf
Basics of Sealing Technology
Type: industrial Engineering
Yearly Date: 27 – 28  November
DCONex
Type: Environment & Waste
Yearly Date: 18 – 19 January
ESSEN Motor Show
Type: Auto & Automotive
Yearly Date: 03 – 11 December
FASHN Rooms
Type: Fashion & Beauty
Yearly Date: 26 – 30 January
Dusseldorf Christmas Market
Type: Arts & Crafts
Yearly Date: 17 – 30 December
Traveling To Dusseldorf For A Business Trip?
Most probably, Düsseldorf International Airport will be your first impression of the city. One of the many well-run and effective airports in Germany is this one. Business travelers may easily navigate and get where they're going.
Dusseldorf International Airport And its Business Facilities
Airport Code: (IATA: DUS, ICAO: EDDL)
Airport Name: Düsseldorf International Airport
Location: Düsseldorf, Lohausen
of Terminals: 3 Terminals
Distance from City: 7  Kilometers
The 4th largest airport in Germany, Düsseldorf Airport is the international airport serving Düsseldorf and handles approximately 25.5 million passengers yearly. It serves as a focus city for a number of other airlines as well as a hub for Eurowings. The airport, which has two runways and three passenger terminals, can accommodate wide-body aircraft up to the Airbus A380.
Business Facilities at Düsseldorf International Airport
Internet Access
Mobile Phone Rental
VIP Lounges
ATMs and Currency Exchange
Charging Station
Meet and Greet Service at Düsseldorf International Airport
To better meet the dynamic requirements of modern international travel, our airport Meet & Greet service at Düsseldorf International Airport has been enhanced. For your forthcoming business and corporate journeys, we are here to offer the highest level of luxury & elegance.
DUS's premium lounge access
Porter's assistance
Fast-track service
Airport greeter
Buggy transportation
And more…
VIP Terminal Service at Düsseldorf International Airport
In addition to the highest level of privacy and flexibility, the VIP Lounge airport access for CEOs and VIP Business Travelers at Düsseldorf International Airport offers individualized assistance in a warm environment.
Tarmac Transfer And Chauffeur Transportation To The Aircraft
Access To A Private Lounge And Private TSA And Security Checks
Exclusive Access
Our Airport Greeter Handles The Main Airport Procedures.
Private Bathtub Suite
Dedicated Valet Parking.
Chauffeured Transportation Services From/To Düsseldorf International Airport
One of the first things you'll need to learn when relocating to Düsseldorf is how to get from point A to point B. Fortunately, the German public transportation system is incredibly effective and simple to use. However, the wait time at the night or on weekends might grow by up to 30 min to 1 hour as you move deeper into the suburbs.
Therefore, you can travel the world in the most exclusive and secure black cars with airssist airport limo and chauffeur service. We are here to make sure you arrive at your destination in luxury and style, whether you require transportation to or from Düsseldorf's airports, a full-day in-city transfer to attend meetings, shows, and events, or an early-morning interstate trip. Book now!
Why VIP Concierge Services at Düsseldorf's Airport Is Important
VIP corporate travelers who want highly customized, unique luxury experiences and free up time in their hectic schedules depend on concierge services.
Your business trip will be remembered for all the right reasons thanks to our VIP concierge services at Düsseldorf Airport "DUS". airssist concierge services at Düsseldorf airport "DUS" will streamline complicated airport procedures to ensure quick and efficient business trips for each client while avoiding drawn-out queues.
Why Choose airssist VIP Airport Concierge Services?
Take advantage of our airport concierge service to make your trip memorable, enjoyable, and Productive. The goal of airssist business airport concierge services is to make your business travel even more comfortable. As soon as you land at the airport, airssist will be there to help you with the legalities of your business trip and to provide you with the best service possible. Book now
Airport concierge services are crucial for:
First-Time Travelers
People With Disabilities
Affluent Vacationers
MICE Travelers
Business Travelers
Children Traveling Alone
Top Hotels in Düsseldorf for Corporate & Business Travelers
Hyatt Regency Dusseldorf
25hours Hotel Das Tour
Breidenbacher Hof Dusseldorf
Me And All Hotel Dusseldorf
Carathotel Dusseldorf City
Hotel Dusseldorf Mitte
Melia Duesseldorf
Hilton Duesseldorf
Mercure Düsseldorf City Center
Top Rated Attractions In Düsseldorf, Germany
Königsallee, Germany's Most Elegant Avenue
The Rhine Embankment Promenade
Schloss Benrath
Old Town Düsseldorf
Düsseldorf-Hafen & Neuer Zollhof
The Rhine Tower (Rheinturm)
The North Rhine-Westphalia Art Collection
The Museum Of Art (Museum Kunstpalast)
Making your business travel hassle-free is a great option, especially with the aid of airssist's VIP airport concierge services, which provide you with the appropriate business travel solution to make your trip unforgettable and sumptuous. book now !