Business Trip to Detroit, U.S.
The city of Detroit, in the U.S. state of Michigan, is renowned for its robust economy, diverse cultural scene, and historic significance. Detroit is a major center for the Midwest's manufacturing, automotive, healthcare, and technology sectors, as well as many others. If you're in Detroit for a business-related event, you won't be disappointed by the city's many attractions, restaurants, and bars. Detroit is home to a wide variety of attractions, from renowned museums and art galleries to historic arenas and beautiful parks. Taking advantage of Detroit's unique blend of urban dynamism and cultural richness, a work trip there may be both productive and pleasurable.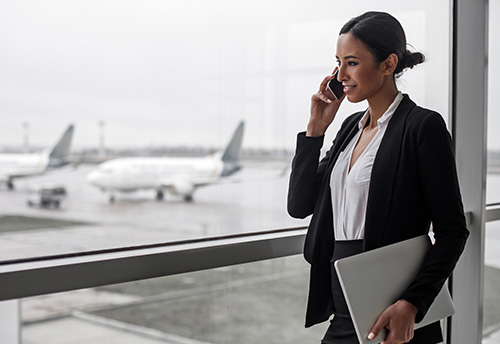 More About Detroit, U.S.
Detroit is a city in the state of Michigan, in the United States. It is the largest city in Michigan and the 23rd largest city in the country, with an estimated population of 670,000 people in 2020. Detroit is located on the Detroit River, which connects Lake Erie to Lake St. Clair and separates the United States from Canada.
Why Do Many Assume Detroit Will Eventually Become a Major Business Center?
Many assume that Detroit will eventually become a major business center due to its history as a hub of American industry, particularly in the automotive sector. Despite facing economic challenges in recent decades, Detroit has a strong foundation of infrastructure, human capital, and cultural assets that could support a resurgence in business activity.
In recent years, Detroit has attracted a growing number of entrepreneurs and startup companies, who are drawn to the city's affordable real estate, supportive business environment, and access to talent. Additionally, the city has invested in initiatives to promote innovation and entrepreneurship, such as the Detroit Innovation District and the Detroit Mobility Innovation Initiative.
Business Exhibitions & Events That Happen In Detroit
North American International Auto Show
Type: Trade Show
Date: September 13-24
Detroit Policy Conference
Type: Conference
Date: June 1
Detroit Small Business Expo
Type: Expo
Date: May 10
Detroit Startup Week
Type: Conference
Date: Tuesday, June 13
Detroit Commodity Exchange Forum
Type: Conference
Date: 13-14 September
Detroit Women's Leadership Summit
Type: Conference
Date: July 25 – 27
Are you Traveling To Detroit For A Business Trip?
In Detroit, business travelers are in for a genuine treat. The city's rich history makes it more than just a commercial and industrial center; it also boasts thrilling and delectable new art, music, and cuisine. If you're contemplating a business trip to Detroit, we have a few suggestions and pieces of advice to ensure that everything goes smoothly.
Detroit Metropolitan Wayne County Airport (DTW)
Airport Code: (IATA: DTW, ICAO: KDTW)
Airport Name: Detroit Metropolitan Wayne County Airport
Location: Romulus, Michigan, U.S.
of Terminals: 2 Terminal
Distance from City Center: 32 KM
Business Amenities at Detroit Metropolitan Wayne County Airport (DTW)
Wi-Fi
Workstations
Printing, scanning, and copying services
Conference rooms
Business centers
Lounges with complimentary snacks and beverages
Charging stations for electronic devices
Mobile charging carts
Fax machines
Notary services
Mail and courier services
Meet and Assist Service at

Detroit Metropolitan Wayne County Airport (DTW):
airssist provides a personalized Meet & Greet Service for passengers arriving, departing, or connecting through Detroit International Airport (DTW). There are greeters at airports to assist passengers with their bags, passing through security and customs, and other aspects of entering and exiting the country.
VIP Terminal Service at Detroit Metropolitan Wayne County Airport (DTW):
Use our VIP terminal service to wait for your flight out of Detroit Airport in privacy and comfort. At DTW Airport's VIP Terminal, passengers can enjoy first-class amenities such as a kitchen, bar, restrooms, Wi-Fi, and a lounge with newspapers and magazines.
Transportation by Chauffeur From/To Detroit Metropolitan Wayne County Airport (DTW):
Do you require a brief break? Therefore, I advise you to schedule luxury airport transportation. As your driver navigates the labyrinth of city streets and parking garages, you can relax. Do not despair if you become disoriented or cannot locate parking in the city. Our driver is fluent in multiple languages, so you can rest comfortable.
airssist Airport Concierge Services at Detroit Metropolitan Wayne County Airport (DTW):
If you require a global airport concierge service, airssist is your only option. If you frequently travel for business through Detroit Metropolitan Wayne County Airport (DTW), you should strongly consider joining airssist. Both arriving and departing passengers can benefit from airssist's airport concierge services, which make their time at the airport more enjoyable.
Top Hotels in Detroit for Business & Corporate Travelers
The Westin Book Cadillac Detroit
The Henry, Autograph Collection
Detroit Marriott at the Renaissance Center
The Shinola Hotel
Aloft Detroit at The David Whitney
Hilton Garden Inn Detroit Downtown
Courtyard by Marriott Detroit Downtown
The Siren Hotel
Atheneum Suite Hotel
Top Rated Attractions In Detroit, US
Detroit Institute of Arts
Motown Museum
The Henry Ford Museum of American Innovation
Eastern Market
Belle Isle Park
Guardian Building
Detroit Historical Museum
Riverfront Walk
Comerica Park
For booking a flight, airssist is a highly recommended service. In order to maximize your stay in Detroit, it is advised to follow these reliable suggestions. Contact us !