Business Trip to Denpasar
As the sun sets over the picturesque island of Bali, the city of Denpasar comes to life with the hustle and bustle of business travelers making their way to this vibrant hub of commerce. Whether you're an experienced executive or a first-time visitor, Denpasar offers an exciting array of opportunities to explore new markets, forge new partnerships, and expand your horizons. With its breathtaking beaches, world-class dining, and rich cultural heritage, Denpasar is the perfect destination for a business trip that combines work and play. Join us on a journey to the heart of Bali's business district, where the possibilities are endless and the adventure never ends.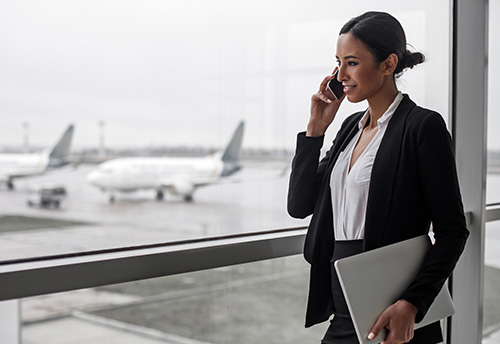 More About Denpasar
Denpasar, the capital city of Bali, is an important hub of commerce, culture, and tourism in Indonesia. Located on the southern end of the island, Denpasar is a bustling metropolis that offers a unique blend of traditional Balinese culture and modern amenities. The city is home to a diverse mix of people, including Balinese Hindus, Javanese Muslims, and Chinese Indonesians, among others. This multi-ethnic and multi-religious population has contributed to the city's vibrant and eclectic culture, which can be seen in its art, music, dance, and architecture.
Why Do So Many People Think Denpasar Will Grow Into A Major Business Hub?
Denpasar is poised to become a major business hub in the Asia-Pacific region for several reasons. Firstly, its strategic location on the island of Bali makes it easily accessible to other major cities in the region, including Singapore, Kuala Lumpur, and Jakarta. This makes Denpasar an ideal destination for international business travelers who are looking to explore new markets and forge new partnerships.
Additionally, Denpasar has a well-developed infrastructure that supports business and commerce. The city boasts modern airports, seaports, and highways, as well as a reliable telecommunications network and high-speed internet. This infrastructure, combined with the city's talented workforce and favorable business environment, makes it an attractive destination for investors and entrepreneurs
Business Exhibitions & Events That Happen In Denpasar
Bali International Furniture Expo (BIFE)
Type: Furniture Exhibition
Date: 17-21 March
Bali International Tourism Mart (BITM)
Type: Tourism Exhibition
Date: 23-27 May
Bali International Jewellery Expo (BIJE)
Type: Expo
Date: 15-18 July
Bali International Film Festival (aka Balinale)
Type: Film Festival
Date: 23-30 September
Bali International Conference on Business and Economic Research (BICBER)
Type: Business Conference
Date: 10-11 November
Bali International Medical Expo (BIME)
Type: Medical Exhibition
Date: 12-14 December
Are you Traveling To Denpasar For A Business Trip?
Business travelers to Denpasar will be favorably surprised by what they discover there. Long history has transformed the city into more than just a global financial center; it is also home to innovative cuisine and art forms. Follow these tips to make the most of your time in Denpasar for business purposes.
Ngurah Rai International Airport
Airport Code: (IATA: DPS, ICAO: WADD)
Airport Name: I Gusti Ngurah Rai International Airport
Location: Tuban, Badung Regency, Bali, Indonesia
of Terminals: 2 Terminal
Distance from City Center: 13 kilometers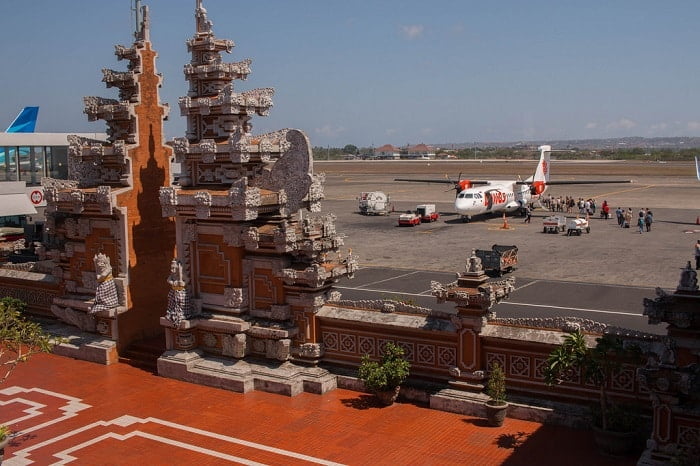 Business Facilities at Ngurah Rai International Airport
Meeting rooms
VIP lounges
Business center
Wi-Fi internet access
Printing and photocopying services
Currency exchange
ATMs
Duty-free shops
Restaurants and cafes
Meet and Greet at Denpasar International Airport
At Denpasar International Airport, every passenger has access to the airssist VIP Meet & Greet Service. Our airport greeters are trained in the finer aspects of customer service and are here to alleviate your travel anxiety. Airport lounges are the birthplace of luxury, and those who use the airssist meet and greet service have access to these ostentatious spaces.
VIP Terminal Service at Denpasar International Airport
Feel free to utilize our VIP terminal service while you wait for your Denpasar International Airport flight to depart. Our private terminal at DPS has a waiting area with newspapers and periodicals, workstations, conference rooms, restrooms, wireless internet access, and a business center.
Shuttle Service from/to Denpasar International Airport
airssist's service obligation includes chauffeured airport luxury conveyance. He is a chauffeur who is also bilingual. Whether you need an airport transfer, a day transfer, or interstate transportation, we'll get you there in elegance and comfort. While you unwind in the cabin, our limo driver will wait for you.
airssist Airport Concierge Services at Denpasar International Airport
Passengers at Denpasar International Airport have access to airssist's airport concierge services. Only airssist offers airport concierge services on a global scale. Join airssist if you frequently use Denpasar International Airport. The premium concierge services provided by airssist will shorten the time required for airport check-in and boarding.
Top Hotels in Denpasar for Business & Corporate Travelers
The Trans Resort Bali
The Westin Resort Nusa Dua, Bali
The St. Regis Bali Resort
Sofitel Bali Nusa Dua Beach Resort
Ayodya Resort Bali
Conrad Bali
Grand Hyatt Bali
Top Rated Attractions In Denpasar
Bali Museum
Pura Jagatnatha temple
Bajra Sandhi Monument
Jro Kuta Palace
Taman Budaya Art Center
Le Mayeur Museum
Pura Maospahit
Kumbasari Market
Contact airssist airport concierge service if you have any needs at all during your business trip to Denpasar. You may maximize your time in Denpasar by adhering to these tried and true recommendations. Contact us !