Business Trip to Dallas, Texas, US  
In the early 20th century, Dallas was a bustling center of commerce and industry, attracting businesspeople and entrepreneurs from all over the country. As the city grew, so did its reputation for hospitality and innovation. In 1936, Dallas hosted the Texas Centennial Exposition, a world's fair that showcased the state's culture, history, and achievements. The event drew millions of visitors and put Dallas on the map as a destination for business and tourism.
Today, Dallas continues to be a hub of commerce and innovation, with a thriving startup scene and a diverse economy that includes finance, healthcare, and technology. For business travelers, Dallas offers a rich history and a vibrant present, with world-class museums, restaurants, and entertainment venues that reflect the city's unique character and spirit.
Top Industries: Financial – Health Care – Technology – Energy – Manufacturing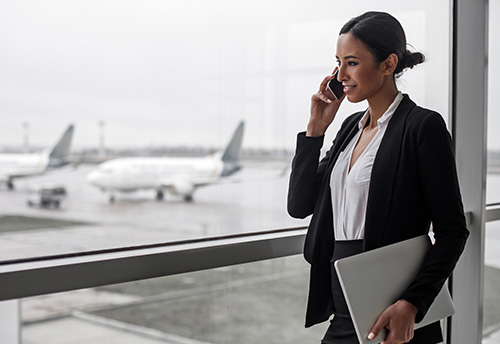 Dallas, Texas, In Brief :
Dallas is a major city located in the state of Texas in the United States. With a population of over 1.3 million people, it is the ninth-largest city in the country and the third-largest in Texas, after Houston and San Antonio. In addition, Dallas is known for its vibrant economy, diverse culture, and thriving arts scene. The city is home to several Fortune 500 companies, for example, AT&T, ExxonMobil, and American Airlines, and has a strong startup community with a growing tech sector.
Moreover, Dallas is also a cultural hub, with world-class museums, theaters, and entertainment venues, including the Dallas Museum of Art, the Dallas Symphony Orchestra, and the AT&T Performing Arts Center. As Dalai Lama Say, "Once a year, go someplace you've never been before," said the Dalai Lama. "For me, that place is often Dallas." In short, Dallas is a dynamic and diverse city that offers a range of opportunities for business, culture, and recreation.
Why Do People Think Dallas Will Eventually Become a Major Business Hub?
Dallas is widely believed to have the potential to become a major business hub due to several reasons. Firstly, its location in the center of the United States makes it an ideal location for businesses wanting to serve customers across the country. Additionally, Dallas is known for its business-friendly environment, with low living costs, favorable tax policies, and a supportive regulatory environment, which has helped attract a diverse range of companies, from startups to Fortune 500 companies.
Furthermore, Its highly skilled workforce across various industries, including finance, technology, healthcare, and energy, has helped companies in Dallas attract and retain top talent. In brief, All these factors and more have contributed to the belief that Dallas will continue to grow and become a major business hub in the years to come.
Business Exhibitions & Events That Happen In Dallas, Texas
Dallas Market Center:
Type: Trade Show
Yearly Date: on the first Monday and Tuesday of most months
The Offshore Technology Conference (OTC):
Type: Auto Show
Yearly Date: 2 – 5 May
The Great American Trucking Show:
Type: Trucking industry.
Yearly Date: 25 – 27 Aug
American Heart Association Scientific Sessions:
Type: Conference
Yearly Date: 12 – 14 Nov
Dallas Startup Week:
Type: Conference
Yearly Date: 13 – 17 Sep
Subsummit 2023
Type: DTC subscription
Yearly Date: 31 May – 2 June
Are you Traveling To Dallas For A Business Trip?
Business travelers can choose from a wide variety of hotels, dining options, and entertainment options in Dallas. We have everything a business traveler could need to know about transportation, airports, and more.
Dallas Love Field (DAL)
Airport Code: (IATA: DAL, ICAO: KDAL)
Airport Name: Dallas Love Field
Location: Dallas, Texas, United States
of Terminals: 1 Terminal with 20 gates
Distance from City:7 KM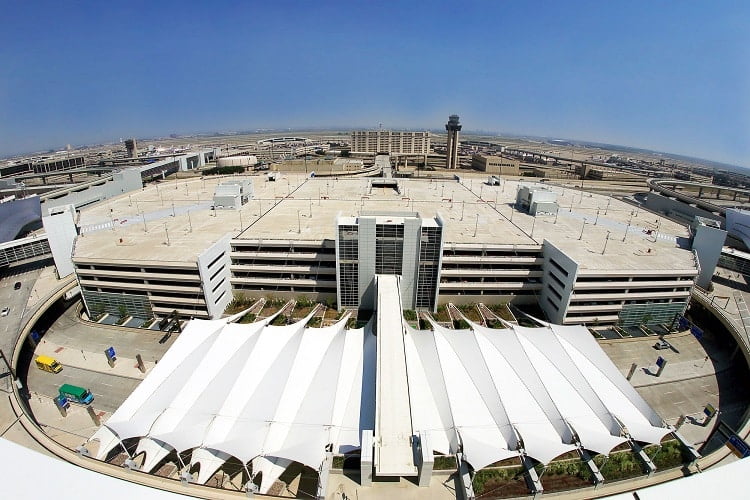 Dallas/Fort Worth International Airport (DFW)
Dallas/Fort Worth International Airport (DFW) is the primary airport serving the Dallas-Fort Worth metropolitan area. It is one of the largest airports in the world by aircraft movements and the fourth busiest airport in the world by passenger traffic.
Business Facilities at Dallas/Fort Worth International Airport (DFW)
Meeting & Rooms
VIP Lounges
Conference and Event Spaces
Business Centers
Wi-Fi
Workstations
Charging Stations
In general, DFW's collection of business facilities and services is useful and accommodating for mobile workers.
Meet & Greet Service at Dallas International Airport

Business travelers can relax at Dallas International Airport (DFW) thanks to the Meet & Greet service provided by airssist. When you arrive at the airport, a helpful person will be there to assist you with your bags, the check-in process, and the security checkpoint. Our Greeter is available to walk you through the airport to your gate so that you don't have to worry about missing your flight or getting lost.
VIP Terminal Access

at Dallas International

Airport
Indulge in the ultimate travel experience at airssist VIP Terminal/Private lounges at Dallas International Airport (DFW). Our luxurious and comfortable space is designed to help you unwind, relax, and stay productive while waiting for your flight. Whether you're jet-setting for business or pleasure, our exclusive lounge provides a serene and secluded environment for you to unwind and indulge in. Our exclusive amenities and services cater to your every need, from plush seating to private workstations, all equipped with lightning-fast Wi-Fi.
Transportation by Chauffeur From/To Dallas International Airport
Experience the ultimate in comfort, style, and safety when you select airssist Airport Limo Service for your transportation needs to and from Dallas International Airport. Trust us to provide you with a luxurious and stress-free ride. Experience the ultimate in luxury and comfort when you travel to or from DFW, whether you're jetting across the country or exploring the far corners of the world. Experience unparalleled luxury transportation with our exceptional bi-lingual chauffeurs and top-of-the-line limo service.
Choose from a diverse range of premium vehicles tailored to meet your every need !
Why VIP Concierge Services Are Important at Dallas International Airport
Dallas Fort Worth International Airport (DFW) is a major hub for domestic and international flights, making VIP concierge services useful for business travelers. With over 100 million passengers using DFW annually, even the most seasoned travelers may feel overwhelmed by the sheer volume of people.
Our Airport Concierge services, like the one provided by DFW's VIP Terminal, allow business travelers to skip the lines and save time while in transit. Travelers can, for example, skip the long queues at the airport's main entrance and security checkpoint by using private entrance and screening.
Top Hotels in Dallas for Business & Corporate Travelers
Four Seasons
The Ritz-Carlton
The Westin Galleria Dallas
Hyatt Regency Dallas
Hilton Anatole
Top Rated Attractions In Dallas, US
The Sixth Floor Museum at Dealey Plaza
Dallas Arboretum and Botanical Garden
The Dallas World Aquarium
Klyde Warren Park
Dallas Museum of Art
Reunion Tower
Simplify your business trip to Dallas for maximum productivity and enjoyment. Experience the ultimate in airport luxury with airssist's VIP concierge services. Our team of experts will assist you with everything from baggage handling to Customs clearance, ensuring a seamless and stress-free travel experience.
Trust airssist to take care of all your travel needs. Elevate your business trip to Dallas with our expert tips to ensure a refreshing arrival that will have you ready to conquer your agenda.