Business Trip to Cork
Nestled on the banks of the River Lee, Cork is a city that embodies the entrepreneurial spirit of Ireland. With a thriving start-up scene, a rich history, and a vibrant cultural landscape, it's no wonder that Cork has become a top destination for business travelers. Therefore, as a business traveler, you're always on the lookout for cities that offer the perfect blend of work and play. Look no further than Cork, a city that combines a strong business environment with a lively cultural scene. Whether you're interested in networking with local entrepreneurs, exploring historic landmarks, or simply indulging in some of Ireland's best food and drink, Cork has something to offer.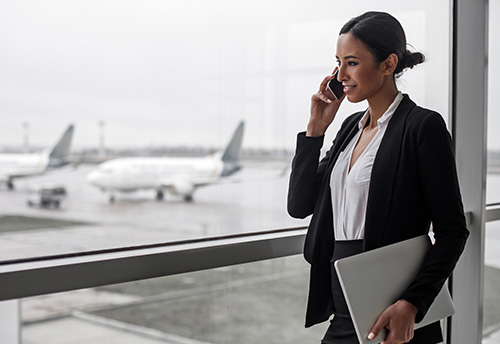 More About Cork
Cork is the second-largest city in Ireland, located in the south of the country, and it's known as the "Rebel City" due to its history of rebellion against British rule. Today, it's a vibrant and bustling city that's home to a diverse population and a strong business scene.
One of the key industries in Cork is technology, with many multinational companies choosing to base their operations in the city. Apple's European headquarters are located in Cork, as are the European offices of EMC, VMware, and IBM. This has helped to create a thriving start-up ecosystem, with many entrepreneurs choosing to launch their businesses in Cork.
Why Do Many Assume Cork Will Eventually Become a Major Business Center?
Many people assume that Cork will eventually become a major business center due to several factors that are already contributing to its growth and success. Firstly, Cork is home to a highly skilled and educated workforce, with many graduates from the city's universities and research institutions choosing to stay in the area and launch their own businesses. This has helped to create a culture of entrepreneurship and innovation in Cork that bodes well for its future as a business hub.
Finally, Cork has a growing reputation as a center of excellence for technology and innovation. Many multinational corporations have already established operations in the city, and this has helped to create a supportive ecosystem for start-ups and entrepreneurs. The city's infrastructure, including its transport links and technology infrastructure, is also well-developed and constantly improving.
Business Exhibitions & Events That Happen In Cork
Cork Business Expo
Type: Expo
Date: 11th May 2023
The National Manufacturing & Supply Chain Conference and Exhibition
Type: Conference and Exhibition
Date: 31st May 2023
Cork Chamber Annual Dinner
Type: Conference
Date: February/March 2023
Cork International Travel Fair
Type: Travel Fair
Date: 14th-15th October 2023
Cork Business Awards
Type: Business Awards
Date: November 2023
The National Health & Safety Conference and Exhibition
Type: Conference and Exhibition
Date: 27th April 2023
Are you Traveling To Cork For A Business Trip?
Business travelers who stop in Cork are in for a pleasant surprise. The city's rich history has made it more than a financial center; it's also the source of some of the world's most innovative food and ways of expression. If you want to get the most out of your business trip to Cork, follow these tips.
Cork International Airport
Airport Code: (IATA: ORK, ICAO: EICK)
Airport Name: Cork Airport
Location: Farmers Cross, Cork City
of Terminals: 1 Terminal
Distance from City Center:5 km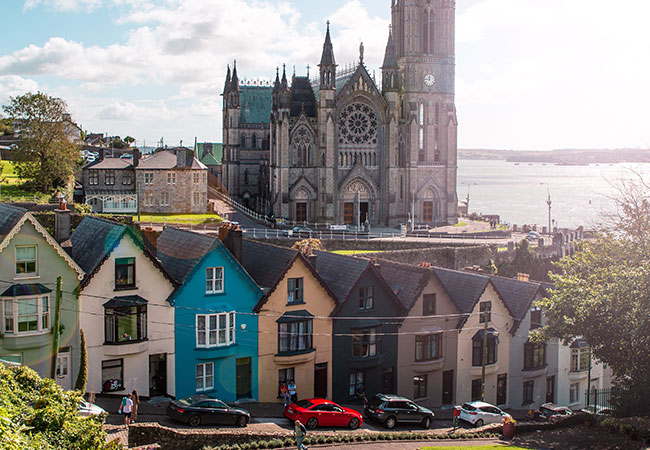 Business Amenities at Cork International Airport
Executive Lounges
Wi-Fi access throughout the terminal
Meeting rooms and conference facilities
Printing and photocopying services
Charging stations for electronic devices
Business center with internet access and workstations
Foreign exchange services
Duty-free shopping
A range of dining options, including restaurants and cafes
Meet and Greet at Cork International Airport
At Cork International Airport, airssist VIP Meet & Greet Service is available to all arriving, departing, and connecting passengers. Our airport greeters are trained to assist passengers with their travel at the airport in order to prevent long lines and to assist with airport procedures. Additionally, passengers with airssist meet and greet service have access to airport lounges where they can experience the origin of luxury.
VIP Terminal Service at Cork International Airport
Feel free to utilize our VIP terminal service while you wait for your Cork international airport flight to depart. Our Private Terminal Service at Cork International Airport features a variety of amenities, including Workstations, Meeting rooms, lavatories, Wi-Fi, and a comfortable waiting area with newspapers and magazines.
Shuttle Service from/to Cork International Airport
First-class airport transportation must be provided by airssist. Our bilingual chauffeur Whether you need transportation to or from the airport, a full-day transfer, or an intercity transfer, we will ensure that you arrive in comfort and style. You can relax in the rear of our limousine knowing that our driver is present.
airssist Airport Concierge Services at Cork International Airport
airssist is a company that provides airport concierge services at Cork International Airport. When it comes to airport concierge services, airssist is your only option worldwide. Join airssist if you use Cork International Airport often. Our Premium concierge services at airssist will improve the arrival and departure processes at airports.
Top Hotels in Cork for Business & Corporate Travelers
The River Lee Hotel
The Kingsley Hotel
The Montenotte Hotel
The Metropole Hotel
The Cork International Hotel
The Clayton Hotel Cork City
The Imperial Hotel
The Ambassador Hotel & Health Club
The Maryborough Hotel & Spa
The Radisson Blu Hotel & Spa, Cork.
Top Rated Attractions In Cork
Blarney Castle
Cork City Gaol
English Market
Fota Wildlife Park
Crawford Art Gallery
St. Fin Barre's Cathedral
Blackrock Castle Observatory
Cork City Hall
Cork Opera House
The Shandon Bells & Tower.
airssist airport concierge service, for any assistance you may require during your business trip to Cork. You can make the most of your time in Cork by following these tried-and-true suggestions. Contact us !