Business Trip to Chicago, United States
The first modern skyscraper, the Home Insurance Building, was built in Chicago in 1885. At the time, it was the tallest building in the world, standing at 10 stories high. It was designed by William Le Baron Jenney and used a steel frame structure, which allowed for taller and more stable buildings to be constructed. Chicago is a city located in the state of Illinois in the United States. It is the third-most populous city in the country, with a population of over 2.7 million people. Chicago is known for its rich cultural history, architecture, and diverse neighborhoods.
Top Industries: Finance, Manufacturing, Healthcare and Education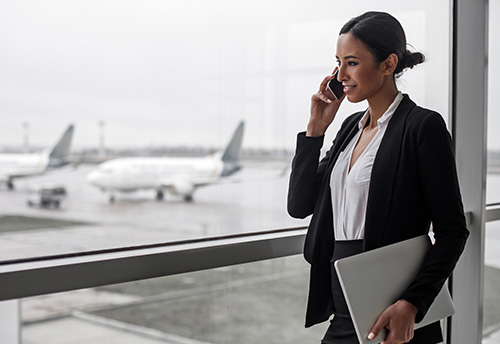 Atlanta Overview
Atlanta is the capital city of the state of Georgia and is located in the southeastern region of the United States. With a population of over 498,715 people, it is the largest city in Georgia and the ninth-largest metropolitan area in the United States.
Atlanta played a significant role in the Civil Rights Movement, with the city being the birthplace of Martin Luther King Jr. and home to the Southern Christian Leadership Conference. Today, the city continues to be a center for social justice and civil rights advocacy.
Why Chicago Is Poised To Become the Next Major Business Centre !?
Chicago has a diverse economy with several major industries, including finance, manufacturing, healthcare, information technology, and education. This diversification helps to insulate the city from economic downturns and makes it an attractive location for businesses in a variety of sectors. Additionally, Chicago has a highly educated and skilled workforce, which is critical for businesses in knowledge-based industries.
Conventions, Trade Shows, and Other Chicago-Area Business Events
International Production & Processing Expo (IPPE):
Type: Food & Beverages
Yearly Date: 30 Jan
The Chicago Comic and Entertainment Expo (C2E2):
Type: Comic and Entertainment
Yearly Date: March 31 – April 2
Americas Mart Atlanta:
Type: Wholesale marketplace
Yearly Date: 8 – 10 May
The National Manufacturing Week:
Type: Manufacturing
Yearly Date: First Friday in October
The International Home and Housewares Show:
Type: Housewares Show
Yearly Date: 4 – 7  March
The Chicago Business Opportunity Fair:
Type: Business
Yearly Date: 18 – 19  April
Are you Traveling To Chicago For A Business Trip?
Chicago offers a wide selection of hotels, restaurants, and attractions for business travelers. Information about transit alternatives, airports, and more is provided for our business travelers.
Midway International Airport (MDW)
Airport Code: (IATA: MDW, ICAO: KMDW)
Airport Name: Midway International Airport
Location: Clearing and Garfield Ridge, Chicago, Illinois, United States
of Terminals: Single terminal with three concourses
Distance from City: 19 Km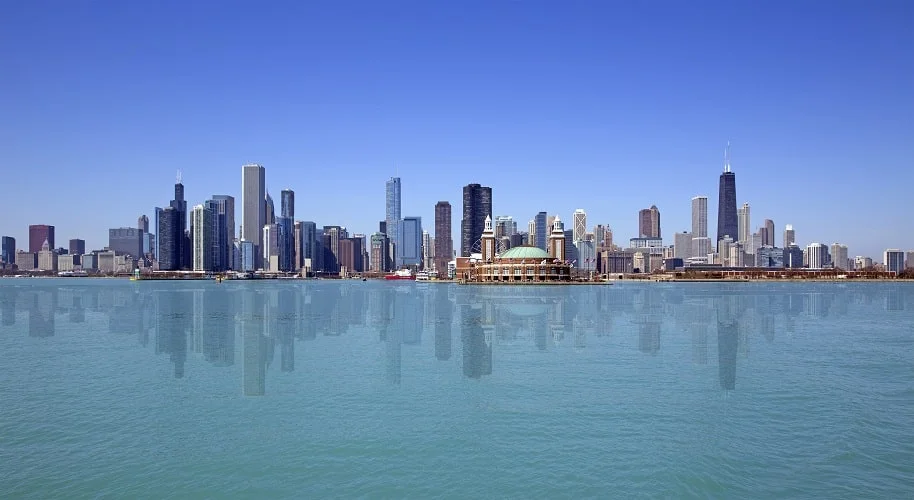 Chicago O'Hare International Airport (ORD)
Airport Code: (IATA: ORD, ICAO: KORD)
Airport Name: O'Hare International Airport
Location: O'Hare, Chicago, Illinois, U.S.
of Terminals: 4 terminals
Distance from City: 27 Kilometers
Chicago O'Hare International Airport (ORD) is one of the two major international airports in Chicago and one of the busiest airports in the world. It is located on the northwest side of the city, approximately 17 miles (27 km) from downtown Chicago.
O'Hare Airport is a hub for several major airlines, including United Airlines and American Airlines. It offers direct flights to over 200 destinations around the world, including major cities in North America, Europe, Asia, and South America. Some of the busiest international routes from O'Hare Airport include London, Tokyo, Beijing, and Frankfurt.
Business Facilities at Chicago O'Hare International Airport (ORD)
Chicago O'Hare International Airport (ORD) offers a variety of business facilities and services for travelers, including:
Conference Rooms
Business Centers
VIP Lounges
Wi-Fi
Charging Stations
Food and beverage options
Duty free shopping
Meet & Greet Service at Chicago International Airport

A business trip to Chicago can be less stressful and more productive with the help of airssist's Meet & Greet service at O'Hare International Airport. The service arranges for a friendly greeting to be waiting for you when you arrive at the airport to help with things like bags and passing through security. If you'd like, our Greeter can lead you through the airport to your gate quickly and easily.
VIP Terminal Access

at Chicago International

Airport
The VIP Terminal at ORD provides a variety of business amenities, including plush chairs, individual workstations, fast Internet access, and free food and drink. In these lounges, passengers can relax and refresh themselves before boarding their aircraft. Using airssist, companies' top executives and VIPs can reserve time in a private lounge to get some work done or set up a meeting. With their plush furnishings, private baths, and cutting-edge audiovisual technology, these private rooms provide an exceptional level of seclusion.
Transportation by Chauffeur From/To Chicago International Airport
From and to Chicago O'Hare Airport, airssist Airport Limo Service provides the finest black automobiles money can buy. Whether you're just flying across the country or halfway around the world, we'll bring you to and from ORD airport in elegance and comfort. Our limo service and bilingual chauffeurs provide a wonderful and unique experience, and we have a wide selection of executive vehicles from which to choose.
Reasons Why Chicago's O'Hare International Airport Needs a VIP Concierge Service
Business travelers may concentrate on their business or pleasure trip without being distracted by the difficulties of navigating a congested airport such as O'Hare if they choose a VIP concierge service, which can give them with a stress-free and hassle-free airport experience.
Top Hotels in Chicago for Business & Corporate Travelers
The Langham
The Peninsula
The Four Seasons Hotel
The Waldorf Astoria
The Ritz-Carlton
The Westin Chicago River North
The Hyatt Regency
Top Rated Attractions In Chicago, US
The Art Institute of Chicago
Millennium Park
Navy Pier
The Magnificent Mile
Lincoln Park Zoo
The Field Museum
In conclusion, You can make the most of your time in Chicago by ensuring that your work trip is as painless as it can possibly be. This will allow you to have a wonderful time while you are there. The VIP airport concierge services offered by airssist include assistance with baggage, Customs clearance, vehicle rental arrangements, and hotel reservations. You'll arrive at your destination feeling revitalized and eager to conduct business, which will make your business trip to Chicago more enjoyable. Contact us!