Business Trip to Cancún
Imagine sipping a cocktail by the pool while enjoying the warm sunshine and calm sea air. Cancún is more than a tropical getaway. Cancún, on the Caribbean Sea, is a favorite destination for business travelers seeking productivity and pleasure. Therefore, pack your briefcase and be ready for a business trip like no other, where white sandy beaches, turquoise waters, and the sound of success mix with the waves. Cancún is where work and play blend well.
Get ready for an unforgettable experience at the airport with airssist !!!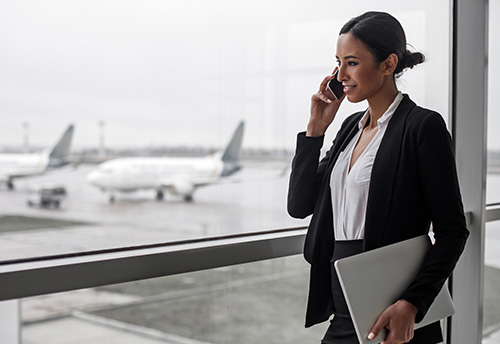 More About Cancún
Cancún, Mexico's sparkling jewel on the Yucatán Peninsula, is a destination that captivates the imagination with its natural beauty, vibrant culture, and thriving business scene. Renowned for its pristine beaches, translucent waters, and ancient Mayan ruins, this coastal city has evolved into a global hub for conferences, conventions, and corporate events.
Beyond its breathtaking landscapes, Cancún boasts a world-class infrastructure, featuring modern hotels, state-of-the-art convention centers, and a range of amenities tailored to meet the needs of business travelers. Whether you're attending industry symposiums, networking with international counterparts, or sealing important deals, Cancún provides an ideal backdrop for productive and memorable business ventures.
Why Do So Many People Think Cancún Will Grow Into A Major Business Hub?
Many people believe that Cancún has the potential to evolve into a major business hub due to several compelling factors. Cancún's strategic location in Mexico's Yucatán Peninsula, with its proximity to the United States and easy accessibility through its international airport, makes it an attractive destination for international business travelers. The city's well-developed infrastructure, including modern hotels, conference centers, and transportation facilities, further enhances its appeal as a business-friendly destination.
Overall, the convergence of these factors – strategic location, tourism-driven economy, government support, quality of life, and technological advancements – has fueled the belief that Cancún has the potential to grow into a major business hub.
Business Exhibitions & Events That Happen In Cancún
Expo ANTAD & Alimentaria Mexico
Type: food industry supply chain
Date: Mar 7 – 9
Cancún Travel Mart
Type: Trade fair for travel and tourism
Date: Oct 11 – 13
Caribbean Electric and Solar Expo
Type: Trade Show
Date: Feb 13 – 15
Expo Turismo Internacional
Type: EXPO
Date: March 28-30
ExpHotel
Type: Convention Center
Date: Jun 13 – 15
Expo Mueble Internacional Cancún
Type: furniture and decoration fair
Date: 16 – 17 – 18 – 19 August
Are you Traveling To Cancún For A Business Trip?
Business travelers will be surprised by what they find in Cancún. Because of its long history, the city has evolved into more than just a global financial center; it is also home to cutting-edge food and art forms. Make the most of your business trip to Cancún by following these tips.
Cancun International Airport
Airport Code: (IATA: CUN, ICAO: MMUN)
Airport Name: Cancun International Airport
Location: Cancún, Quintana Roo, Mexico
of Terminals: 4 Terminal
Distance from City Center: 16 kilometers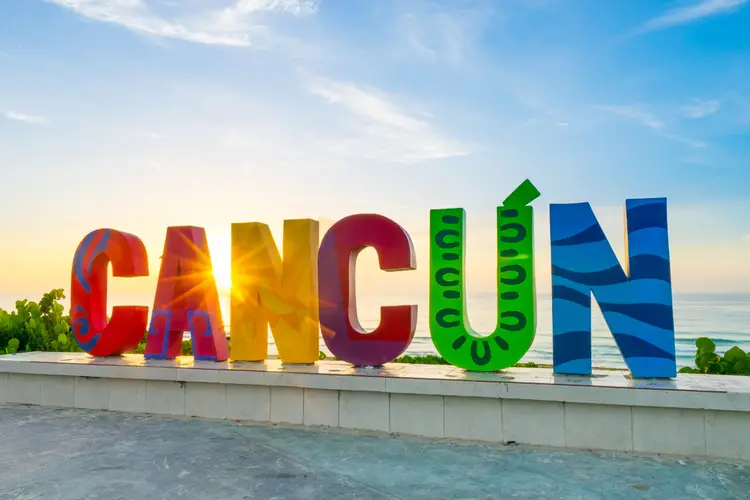 Business Facilities at Cancun Airport
Conference rooms
Business centers
Wi-Fi access
Meeting rooms
VIP lounges
Catering services
Audiovisual equipment
Translation services
Printing and copying facilities
Executive lounges
Workstations and desks
Teleconferencing facilities
Business support services
Meet and Greet at Cancun International Airport
airssist VIP Meet & Greet Service is available to all travelers at Cancun Airport. Our airport greeters are here to assuage your travel anxiety and have received training in the finer points of customer service. These luxury places are accessible to those who use airssist Meet & Greet service.
VIP Terminal Service at Cancun International Airport
While you wait for your flight to leave Cancun Airport, feel free to use our VIP terminal service. The lobby of our private terminal at CUN Airport has workstations, meeting rooms, restrooms, wireless internet access, and a business center. It also has periodicals and newspapers.
Shuttle Service from/to Cancun International Airport
We will carry you in luxury and comfort whether you need an airport transfer, a day transfer, or interstate transportation. Our chauffeur for the limousine will wait while you unwind inside.
airssist Airport Concierge Services at Cancun International Airport
airssist airport concierge services are accessible to passengers at Cancun International Airport. Sign up for airssist if you frequently travel out of Cancun International Airport. airssist's first-rate concierge services will reduce airport check-in and boarding times.
Top Hotels in Cancun for Business & Corporate Travelers
W Marriott Cancun Resort & Spa
The Ritz-Carlton, Cancun
Hyatt Ziva Cancun
Secrets The Vine Cancun
Live Aqua Beach Resort Cancun
The Westin Resort & Spa, Cancun
NIZUC Resort & Spa
Top Rated Attractions In Cancun
Chichen Itza
Tulum
Xcaret Park
Isla Mujeres
Xel-Ha Park
Cancun Underwater Museum (MUSA)
El Rey Ruins
Coco Bongo
Cancun Hotel Zone Beaches
If you have any demands during your business travel to Cancun, contact airssist airport concierge service. Please contact us!