Business Trip to Athena, Greece
Welcoming you to Athena, Greece, a city steeped in tradition and teeming with cultural and economic opportunity. You're about to travel on a business trip to a city known for its stunning architecture (both ancient and modern), mouthwatering Mediterranean cuisine, and friendly locals. Many large companies have their regional headquarters in Athena, making it a financial center for the surrounding area. If you are looking for a lively and exciting business environment to host a conference, meet with clients or partners, or investigate investment opportunities, Athena is the place to be. So kick back, relax, and prepare to be swept away by all the wonders and possibilities that Athena has to offer.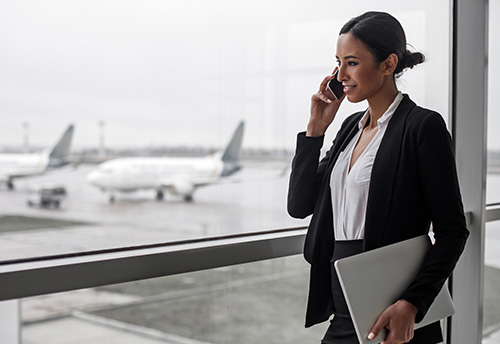 More About Athena, Greece
Athena, also known as Athens, is the capital city of Greece and has a population of over 3.7 million people. It is located in the Attica region and is one of the oldest cities in the world, with a history dating back over 3,400 years. The city is named after the Greek goddess Athena, who was the patron goddess of wisdom, courage, and inspiration.
Additionally, Athena is renowned for its ancient landmarks and archaeological sites, including the iconic Acropolis, Parthenon, and Temple of Olympian Zeus. These sites attract millions of tourists every year and are a testament to the city's rich cultural heritage.
Why Do Many Assume Athena Will Eventually Become a Major Business Centre?
Many experts believe Athena, Greece might become a major European and global economic center. Several factors support this. First, Athena is a vital gateway to Europe, the Middle East, and Africa. The city's Mediterranean port is one of the largest. The city's international airport links major global destinations. Second, Athena employs educated and skilled workers. Several top universities and research institutions in the city graduate skilled engineers, scientists, and businesspeople.
In Short, the Greek government has made some business-friendly measures. These reforms have cut bureaucracy, simplified laws, and make Greek business easier.
Business Exhibitions & Events That Happen In Athena
Posidonia Exhibition
Type: Shipping Exhibition
Date: June 5-9
Athens International Tourism Expo
Type: Tourism Exhibition
Date: November 30 – December 2
Athens International Conference on Business
Type: Economics and Finance
Date: July 10-11
Athens International Jewellery Show
Type: Jewelry Exhibition
Date: February 17-20
Athens International Food Festival
Type: Food and Beverage
Date: September 8-11
Athens International Real Estate Exhibition
Type: Real Estate Exhibition
Date: May 5-7
Are you Traveling To Athena For A Business Trip?
Travelers to Athena on business will be pleasantly surprised by the city. The city's long history has made it a center for more than simply commerce; it's also a breeding ground for innovative forms of expression and cuisine. Make the most of your time in Athena on business by adhering to these tips.
Athens International Airport
Airport Code: (IATA: ATH, ICAO: LGAV)
Airport Name: Athens International Airport
Location: Spata
of Terminals: 2 Terminal
Distance from City Center: 30 km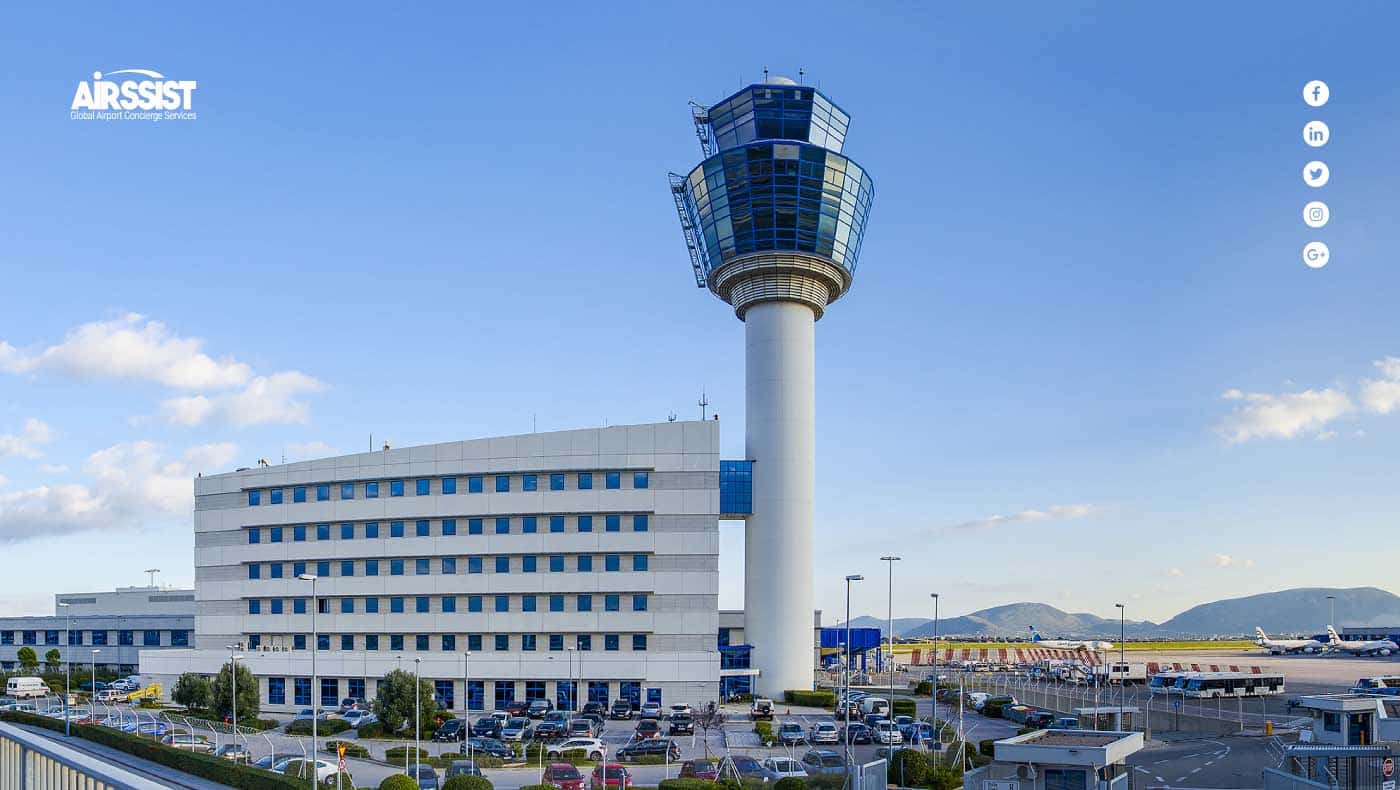 Business Amenities at Athens International Airport
Business lounges
Conference rooms
Wi-Fi access
Printing and fax services
Currency exchange
ATMs
Car rental services
Duty-free shopping
Restaurants and cafes
Meet and Greet at Athens International Airport
VIP Meet & Greet Service provided by airssist is available to all passengers using Athens International Airport, whether they are coming, departing, or connecting. Our airport greeters' duties include assisting passengers with their luggage, processing it through security, and clearing customs.
VIP Terminal Service at Athens International Airport
While waiting for your flight to depart from one of Athens' international airports, feel free to take advantage of our VIP terminal service. There is a restaurant, bar, restrooms, Wi-Fi, and a nice sitting space with newspapers and periodicals available in the VIP Terminal at the Athens Airport.
Shuttle Service from/to Athens International Airport
We advise that you arrange for first-class airssist airport transportation. You may take it easy while your chauffeur handles parking. In a major city, it's best to keep looking if you're lost or unable to find parking. You may relax in the rear of our limo because our driver is fluent in several tongues.
airssist Airport Concierge Services at Athens International Airports
airssist is the only airport concierge service with global operations. If you frequently use Athens International Airport, you should enroll in airssist. airssist's concierge services enhance both the arrival and departure processes at airports.
Top Hotels in Athens for Business & Corporate Travelers
Grand Hyatt Athens
Hilton Athens
InterContinental Athenaeum Athens
Electra Palace Athens
King George, a Luxury Collection Hotel
NJV Athens Plaza
St. George Lycabettus Lifestyle Hotel
Athenaeum Grand Hotel
Divani Caravel Hotel
Radisson Blu Park Hotel Athens
Top Rated Attractions In Athens
Acropolis of Athens
Parthenon
Acropolis Museum
National Archaeological Museum
Ancient Agora of Athens
Temple of Olympian Zeus
Syntagma Square
Plaka Neighborhood
Mount Lycabettus
The Benaki Museum of Greek Culture
If you require any assistance during your business trip to Athens, airssist airport concierge services are highly recommended. Follow these tried-and-true recommendations to maximize your time in Athens. Contact us !