Business Trip to Arlington County, Virginia, U.S.
Arlington County, Virginia is a thriving center of culture and innovation close to the nation's capital. Business and leisure travelers alike will find a plethora of options in this historic county, which is home to both the magnificent Pentagon and the melancholy Arlington National Cemetery. In addition, after a long day at the office, there is a lot to discover. Arlington County has something for everyone, from world-class museums and theaters to excellent dining and shopping.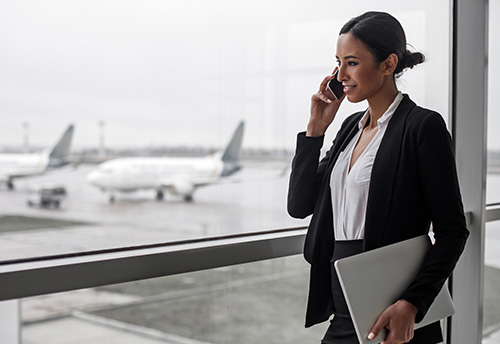 More About Arlington County, Virginia, U.S.
Arlington County, located in northern Virginia, is a vibrant and diverse community that offers a unique blend of history, culture, and economic opportunity. With a population of over 230,000 residents, the county is known for its highly educated workforce, excellent schools, and world-class amenities.
Why Do Many Assume Arlington County Will Eventually Become a Major Business Center?
Many experts believe that Arlington County is poised to become a major business center due to its strategic location, highly educated workforce, and excellent transportation infrastructure. The county's close proximity to Washington DC and its many federal agencies make it an attractive destination for businesses seeking to work with the government. Additionally, the county's thriving technology sector, world-class healthcare facilities, and vibrant hospitality industry provide a diverse range of opportunities for entrepreneurs and investors. With a strong commitment to sustainability and innovation, Arlington County is seen as a forward-thinking and dynamic community that is well-positioned for future growth and success.
Business Exhibitions & Events That Happen In Arlington
The Washington Auto Show
Type: Auto Show
Date: January 27 – February 5
TechDay
Type: Technology Exhibition
Date: April 6
NDIA Defense Health Information Technology Symposium
Type: Healthcare Technology Exhibition
Date: July 24-26
NAB Show
Type: Broadcasting Exhibition
Date: October 21-26
Small Business Expo
Type: Business-to-Business Exhibition
Date: November 2
Air Force Information Technology and Cyberpower Conference
Type: IT and Cybersecurity Exhibition
Date: August 28-30
Are you Traveling To Arlington For A Business Trip?
Business travelers to Arlington are in for a real treat. The city's rich history makes it more than just a commercial and industrial hub; it also features exciting and delicious new forms of art, music, and food. If you're planning a business trip to Arlington, we've got some suggestions and advice to help it go smoothly.
Ronald Reagan Washington National Airport (DCA)
Airport Code: (IATA: DCA, ICAO: KDCA)
Airport Name: Reagan Washington National Airport
Location: Arlington, Virginia, United States
of Terminals: 2 Terminal
Distance from City Center: 40 KM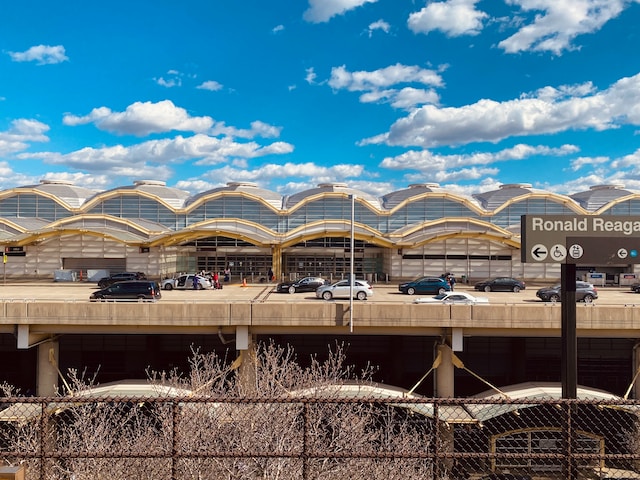 Business Amenities at Ronald Reagan Washington National Airport (DCA)
Free Wi-Fi
Business centers
Conference rooms
Airport Lounges
Charging stations
Printers, copiers, and fax machines.
Meet and Assist Service at Ronald Reagan Washington National Airport (DCA):
airssist offers a personalized Meet & Greet Service for passengers using Reagan National International Airport (DCA) for their arrival, departure, or connection. Airports have greeters to help travelers with their bags, with going through security and customs, and with other aspects of entering and exiting the nation.
VIP Terminal Service at Ronald Reagan Washington National Airport (DCA):
Use our VIP terminal service to relax in peace and comfort while waiting for your flight out of Reagan National Airport. At DCA Airport's VIP Terminal, travelers can enjoy first-class services like a kitchen, bar, toilets, Wi-Fi, and a newspaper and magazine-stocked lounge.
Transportation by Chauffeur From/To Ronald Reagan Washington National Airport (DCA):
Do you need to take a quick break? So, I recommend that you schedule luxury airport transportation. You can unwind as your driver navigates the maze of city streets and parking garages. Don't panic if you get lost or can't find parking in the city. You can rest easy, as our driver is fluent in numerous tongues.
airssist Airport Concierge Services at Ronald Reagan Washington National Airport (DCA):
If you're in need of a global airport concierge service, go no farther than airssist. If you're a frequent business traveler via Ronald Reagan Washington National Airport (DCA), you should definitely consider signing up with airssist. Both arriving and outgoing travelers can benefit from our airport concierge services through airssist, which allows for a more relaxed and comfortable time at the airport.
Top Hotels in Arlington for Business & Corporate Travelers
The Ritz-Carlton Pentagon City
The Westin Crystal City
Hilton Arlington
Hyatt Regency Crystal City
Renaissance Arlington Capital View Hotel
Sheraton Pentagon City Hotel
Residence Inn Arlington Capital View
Courtyard Arlington Crystal City/Reagan National Airport
Crystal Gateway Marriott
DoubleTree by Hilton Washington DC – Crystal City
Top Rated Attractions In Arlington, US
Arlington National Cemetery
The Pentagon
United States Marine Corps War Memorial
Air Force Memorial
The John F. Kennedy Grave Site
S. Marine Corps War Memorial
Tomb of the Unknown Soldier
Mount Vernon Trail
Arlington House, The Robert E. Lee Memorial
Theodore Roosevelt Island National Memorial
airssist is the best service to utilize if you need to book a flight. Make the most of your time in Arlington by following these tried and tested recommendations.  Contact us !