One of the most important luxury travel tips is to access airport lounges, Airport lounges are places where passengers can relax and enjoy their time with unlimited food and beverages at the airport.
What is Airport Lounge?
Lounges are areas inside the airport, where travelers can relax and enjoy different types of food and beverages till the flight departs.
Our Meet and Greet Service includes Airport Lounge access in most of the airports. Our Greeter will welcome you holding your name board at the airport, will assist you in all airport formalities, will help you access the Fast Track and priority pass and then will guide you to the airport lounge where you can sit and relax till the departure time, when our greeter will come to the lounge to notify you.
What Is Airport Lounge Access?
The term "airport lounge access" describes the privilege of entering and using an airport's posh VIP lounge. Typically, airport lounges are private rooms within an airport that offer passengers special treatment, including more space, food, and drinks. There are a several ways to gain entry to the lounge:
What Are the Benefits of Airport Lounge Access?
Airport lounges typically offer various amenities and services to enhance the comfort and convenience of travelers. While the specific offerings may vary depending on the airport and the type of lounge (e.g., airline-operated, independent, or VIP lounges), here are some common features and facilities you might find in airport lounges:
1. Comfortable Seating:
Lounges typically provide plush seating options such as sofas, armchairs, and recliners for travelers to relax.
2. Complimentary Food & Beverages:
Most lounges offer a selection of complimentary snacks, light meals, and beverages, including alcoholic and non-alcoholic drinks. These may range from self-serve buffet-style spreads to à la carte menus.
3. Business Facilities:
Many lounges provide business amenities to cater to travelers who need to work or conduct meetings. These can include workstations, desks, and conference rooms equipped with Wi-Fi, power outlets, printers, and fax machines.
4. Charging Stations:
Power outlets and USB ports are usually available throughout the lounge to allow travelers to charge their electronic devices.
5. Internet Access:
Complimentary Wi-Fi is typically provided to lounge guests, allowing them to stay connected and browse the internet.
6. Flight Information Displays:
Lounges often have screens displaying real-time flight information, including departure and arrival times, gate numbers, and any announcements or delays.
7. Entertainment Options:
Some lounges offer entertainment facilities such as televisions, newspapers, magazines, and sometimes even gaming consoles or dedicated entertainment areas.
8. Showers and Restrooms:
Certain lounges provide shower facilities for travelers who want to freshen up during a layover or long-haul flight. Restrooms are, of course, available as well.
9. Quiet Zones:
To provide a peaceful environment, lounges may offer designated quiet areas or separate sections with minimal noise and distractions.
10. Spa and Wellness Services:
In some premium lounges, you might find amenities like spa treatments, massages, saunas, or gyms to help passengers relax and rejuvenate.
11. Concierge Services:
Lounge staff can assist with various services, including flight reservations, rebooking, and general travel information.
In short, it's important to note that the specific amenities and services available in airport lounges can vary significantly, so it's advisable to check with the specific lounge or airline for the most up-to-date information and offerings.
Where Can I Find a Lounge?
Lounges are located at the international and domestic terminals. They are generally located in a relatively quieter section at the airport.
5 Benefits of Airport Lounge Access  
Is the Airport lounges uses worth your money? Can I sleep in airport lounge? Arriving at the airport with plenty of time is sensible but often leaves you with a lot of time to kill before you fly. With an airport lounge, you can put your feet up, away from the busy areas, and enjoy a bit of peace. Lounges are often filled with complimentary amenities such as premium food and snacks, fully stocked bars, modern shower facilities, fast Wi-Fi, plentiful power outlets, and comfortable working areas.
In this blog, we will talk about the 5 benefits of airport lounge access for your next travel.
Business Travelers' recovery
Avoiding crowds and relaxing in a quiet
Family friendly facilities
Customer service
Great place to work at the airport
1- Business Travelers' recovery:
Business travelers who travel a lot in short period, always need a calm place at the airport to rest and relax or complete their work without any interruptions.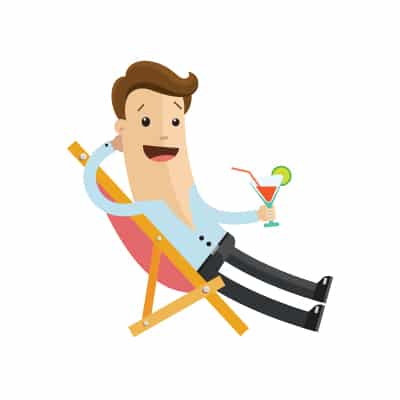 2- Avoiding crowds in a Peaceful and quiet space:
Airport lounges offer large, comfortable chairs, with plenty of space to stretch out and relax or work. And the atmosphere is calm and quiet, yet with a friendly and welcoming tone. Most lounges offer several large-screen TVs that you can adjust to any available channel, and few pay telephones or free local calls.
Airport Lounges can help you avoid the airport crowds and enjoy a luxury trip.
3- Family Friendly Facilities:
Airport lounge access isn't just for adults; but for your kids. There are plenty of lounges that offer kids' rooms, which give the little ones a space to release some energy. They get to run around while you sit back and enjoy, everyone wins.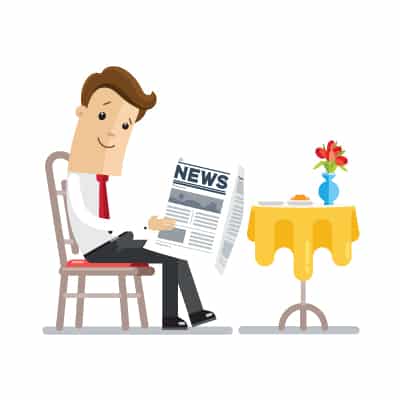 4- Customer service
Airline-affiliated lounges are typically staffed with airline employees who have full access to the line's reservation systems and flight details. They can help you with anything that might require an agent for example: changing seat assignments and tracing wayward baggage unlike those at the busy counter with its long line.
5- Great Place to work
If you are a businessman or on a business trip? In lounges, you can read the latest magazines and have access to a variety of newspapers to catch up with global business news. Lounges are great when you want to deal with your business or go online to check email and Facebook or attend a conference call. Most of the lounges provide good internet speed, and they also provide Wi-Fi and desks with power sources where you can use your laptop or notebook. Learn more about the world's business lounges.
How To Get in Airport VIP Lounges
When booking Meet and Greet service, you have a swift airport journey, and you have access to airport lounges where you can enjoy and relax while waiting for your flight.
If you travel often taking advantage of airport lounge access can improve your travel experience and save your sanity. It might even save you some money in the process.
airssist is committed to enhancing your overall airport experience. Thus, by opting for Airport Lounges through Meet and Greet you're opting for a memorable and enjoyable airport experience.
So, when you are traveling away next, why not treat yourself and make that journey a little more special and memorable for the right reasons.