Bangkok
VIP Airport Concierge Services
Arrival
Departure
Transit
Search with:
Search, Compare, and Book easily from the top service providers in more than 700 airports
Airport Code: (IATA: BKK, ICAO: VTBS)
Airport Name: Suvarnabhumi Airport
Location: Racha Thewa, Bang Phli, Bangkok
of Terminals: 3 Terminals
Distance from City: 30 Kilometers
One of the two international airports serving the Bangkok Metropolitan Area is Suvarnabhumi Airport, commonly known informally as Bangkok Airport (BKK). It is one of the largest international airports in Southeast Asia and a major center for regional air travel.
Suvarnabhumi means "land of gold" in Sanskrit. The name refers to the Buddhist golden kingdom, which is considered to have existed to the east of the Ganges, likely in Southeast Asia, and was chosen by the late King Bhumibol Adulyadej, whose name incorporates Bhumi.
From time to time we send out special packages and promotions.
If you wish to receive such emails, please subscribe.
Luxurious Bangkok Airport Concierge "BKK"
Meet & Greet Service at Bangkok Airport
airssist offers customized airport assistance for business and corporate travelers. You may avoid the hassle of the airport with the help of our concierge services at Bangkok Airport "BKK". With airssist Meet & Assist service, you'll have airport lounge access, specialized help, dedicated buggy transportation, and anything else you need to get to your gate promptly and safely. Available for domestic and international departure, arrival, and transit flights at BKK airport.
Avoid Long Queues
Dedicated Porter
Airport Lounge Access
Avoid The Hassles Of Different Airport Formalities
Buggy Transportation
Book Meet & Greet service for your arrivals, departures, and transit flights
VIP Terminal /Private Lounges Service at Bangkok Airport
A distinctive and opulent service providing a smooth and unforgettable tour through Bangkok airport (BKK). We give you back the priceless gift of time by creating the ideal airport experience, where every last detail is attended to and the journey is tailored to your needs.
airssist VIP Terminal service is the perfect option for C-level & Business Executives who wish to avoid the main terminal. Our airport greeter will take care of all of their airport needs, giving them extra treatment and consideration.
Book VIP Terminal service for your arrivals, departures, and transit flights
Chauffeured Transportation Services From/To Bangkok Airport
At Bangkok "BKK" Airport, there aren't many options for public transportation. There is a bus service, but there aren't many options that go straight, so it's challenging to figure out the route. A linguistic barrier may arise if you opt to take a taxi. The best and most reliable option is airssist Chauffeur and Limousine Service. At any time, our welcoming, educated, bilingual, and skilled driver at Bangkok's "BKK" Airport will transport you where you need to go.
Multilingual Professional Chauffeurs
Many Luxurious Black Cars to Choose From
Airport, all-day, and city transportation
Book Chauffeur & Limousine Service From/to Bangkok Airport
Bangkok Airport "BKK" Business Facilities and Services
All business travelers at Bangkok Airport can take advantage of a variety of amenities and services at every terminal:
Medical Services
On Airport Hotels
Spa & Massage
Currency Exchange
Free Wi-Fi for 2 hours per day
Airport Lounges
Business Meeting Rooms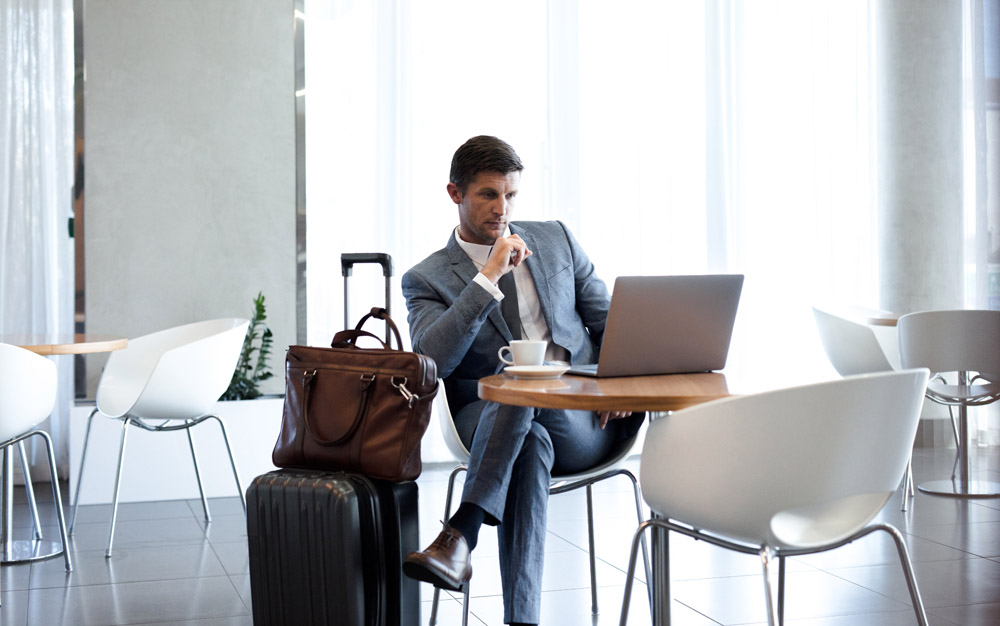 Bangkok Airport "BKK" Facts
It typically takes 2 hours to get through security, immigration, and check-in.
Able to transport 3 million tonnes of goods and 45 million passengers annually
The ability to handle 76 flight operations per hour, including both domestic and international flights.