Top-Rated & Award-Winning
Narita Airport VIP concierge services

airssist is in almost every airport around the world and being Narita International Airport the predominant international airport in Japan, we are pleased to offer you a range of Meet and Assist services on arrival, connection, and departure flights.
Airport Code: (IATA: NRT, ICAO: RJAA)
Airport Name: Narita International Airport
Location: Narita, Chiba, Japan
of Terminals: 3 Terminals
Distance from City: 60 Kilometers
There are 2 international airports serving the Greater Tokyo Area: Haneda Airport and Narita International Airport (also known as Tokyo-Narita and New Tokyo International Airport). Narita International Airport is located in the Chiba Prefecture, around 60 kilometers east of Tokyo.
From time to time we send out special packages and promotions.
If you wish to receive such emails, please subscribe.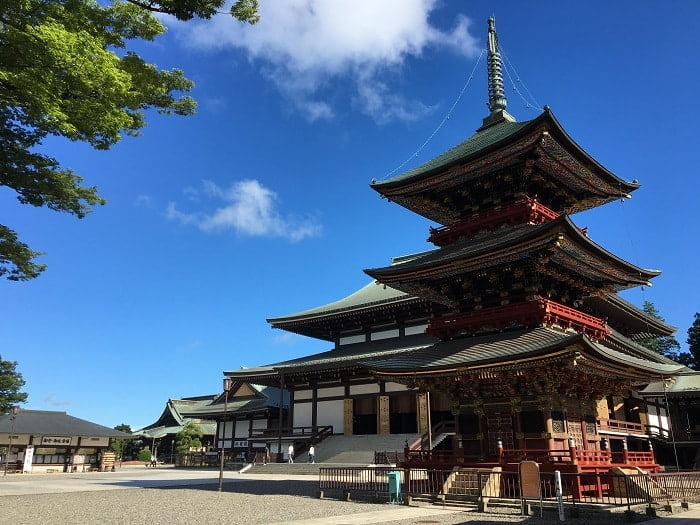 VIP Narita Airport Concierge Services
airssist can connect you to a wide variety of services and resources to improve your travel experience. If you hire a concierge service at NRT, they'll greet you at the gate, help you with baggage claim and customs, point you in the direction of the lounge or VIP terminal (if any are available), and then take you wherever you need to go. With airssist airport concierge service, you may avoid the long wait times and receive immediate help.
Bored with airport rules and regulations? Do you anticipate arriving at the airport late for your flight?
We wish you a pleasant and stress-free travel and stay at one of the airport's posh lounges at Narita International Airport. There are different levels of service available, so you may tailor your experience to your needs.
Some travelers get nervous at the mere thought of flying out of Narita International Airport. Many people despise airport travel as a result of the tedious waiting times, cumbersome baggage requirements, and perplexing security checks.
Features that airssist provides:
Faster Security Check-In; Priority Boarding; Priority Baggage Handling; Airport Greeter; Buggy Transportation; Priority Access To The NRT Lounge
Would you rather be having fun at the airport rather than standing in line? When flying out of Narita International Airport, VIPs have the option of using the airport's VIP terminal and airssist's private lounge service. The VIP Terminal at Narita Airport is staffed with concierges who may assist CEOs and government officials with their travel needs.
Private Suite
TARMAC Transfer
Separate Bedroom/Bathroom
Locations Suitable for Professional Conferences
There is a valet service available for parking.
All the Essential Forms are taken care of by Our Airport Greeter
Narita International Airport may be tough to reach using public transportation. There is a bus system, but because there are no direct routes, it may be more difficult to reach where you need to go. Our bilingual driver may pick you up or drop you off at Narita Airport whenever it is most convenient for you.
VIP Business Trip to Narita, Japan
Narita is a business hub due to its international air cargo logistics. It provides high quality, streamlined cargo handling through integrated facilities both on and off the airport. With 40 companies operating 42 international logistics facilities around Narita Airport with an area of almost 450,000m, it is the largest international air cargo logistics center in Japan. Additionally, Narita's international network makes it a hub for Asia as international transfers are more numerous there than at Haneda. Go no further than airssist Business Solutions' for a stress-free airport experience on your corporate trip to Narita.
Narita International Airport Facts
It operates many domestic and international flights, making it one of the busiest airports in the world.
The airport has two main terminals that offer shops, restaurants, relaxing waiting areas, observation decks, and activities to keep you entertained.
Narita Airport's immigration lines are famously long but don't let that scare you—the Japanese are famously efficient!
In spite of being one of the world's busiest airports, Narita Airport has just two runways.
Airline Operation to Narita International Airport
Air busan
Air canada
Air china
Air japan
Air seoul
Ana
Asiana
Austrian
Egyptair
Ethiopian
Eva air
Lot polish
Lufthansa
New zealand
Scoot
Shandong air
Shenzhen
Singapore airlines
Swiss
Thai
Turkish
United
Uzbekistan
Virgin australia
Vistara
Aeromexico
Aeromongolia
Air france
Aircalin
Aurora airlines
China southern
Delta
Etihad
Garuda indonesia
Hong kong
Jin air
Klm
Korean air
Peach
Royal brunei
Sichuanairlines
Vietnam airlines
Xiamen airlines
Zipair tokyo
Ana
Peach
Air macau
Air premia
Air tahiti nui
Air-india
American
Bamboo airways
Bangkok air
Batikair malaysia
British airways
Cathay pacific
Cebu pacific air
China airlines
China eastern
Eastarjet
Emirates
Finnair
Firefly
Fly gangwon
Juneyao air
Latam airlines
Malaysian
Miat mongolian
Nepal airlines
Philippines
Qantas
Qatar airways
Scat airlines
Srilankan
Starlux airlines
Thai airasia x
Tigerair taiwan
T'way air
Vietjetair
Westjet
Jal
Hahn air
Jeju air
Jetstar airways
Jetstar japan
Spring airlines
Spring japan
Philippines airasia
Jetstar japan
Spring japan
Greater bay airlines
Hainan airlines
Hawaiian
Hk express
Iberia
Jal