Top-Rated & Award-Winning
Milan Airport VIP concierge services

Airport Code: (IATA: MXP, ICAO: LIMC)
Airport Name: Milan Malpensa Airport
Location: Ferno, Varese.
of Terminals: 2 Terminals
Distance from City Center: 49 Kilometers
Milan Malpensa Airport (MXP) is one of the two primary airports serving Milan, Italy, located approximately 49 kilometers northwest of the city center. It is the largest airport in the Milan metropolitan area and one of the busiest airports in Italy, serving millions of passengers each year. Moreover, Milan Malpensa Airport is a modern and well-equipped airport that serves as a major gateway to Milan and the surrounding region.
From time to time we send out special packages and promotions.
If you wish to receive such emails, please subscribe.
Things You Need To Know Before Traveling From/To MXP Airport
Flight information: Keep an eye on your flight status and any updates or changes to your itinerary.
Terminal information: Milan Malpensa Airport has two terminals, Terminal 1 and Terminal 2. Make sure to check which terminal your airline operates from before arriving at the airport, as the terminals are not located close to each other.
Visa requirements: Depending on your nationality and the purpose of your visit, you may need to obtain a visa before traveling to Italy. Make sure to check the visa requirements well in advance and apply for a visa if necessary.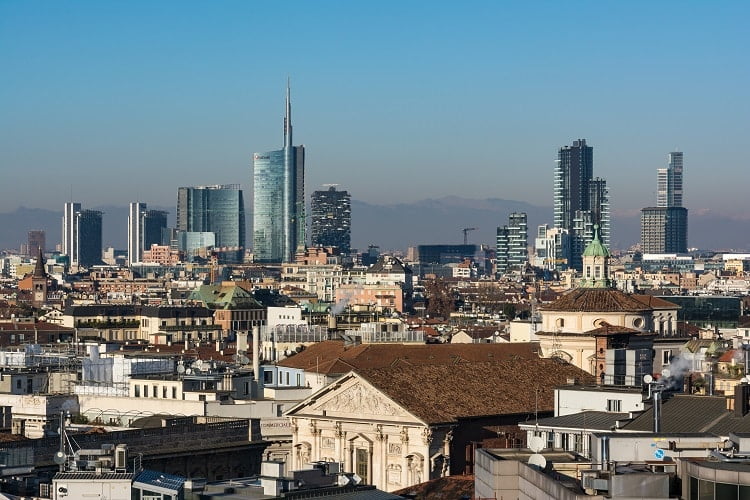 VIP Milan Airport Concierge Services
If you want to avoid any unnecessary stress when traveling through Milan Airport, use airssist VIP Concierge Services. If you want your trip to go off without a hitch, you can count on our expert staff and the first-rate services they provide. From the time you check in until you pass through customs and are seated in your seat, we've got your back. Before you go, take some time to unwind in our plush waiting area.
Booking Milan Airport Concierge Services right now will ensure a stress-free and enjoyable trip.
What Services Does airssist at Milan Malpensa Airport (MXP) Offer?
Meet and Greet: Experience the ultimate convenience with airssist's Meet and Greet service! Our friendly greeter will be waiting for you at the gate or aircraft door to provide seamless assistance with immigration, baggage claim, and other essential procedures. Perfect for families with children or elderly passengers, as well as those with tight connections.
VIP Terminal: Access to a private lounge with VIP service, refreshments, and other perks is available through airssist's VIP Terminal service. In addition to helping you unwind before your trip, this service will also see to your needs during the immigration and security checks that must be completed.
Airport Transportation:  Getting to and from the Milan Malpensa airport has never been easier thanks to the transportation choices provided by airssist, which include private shuttles, limousines, and chauffeur services. A skilled driver is included in the service to guarantee your prompt and worry-free arrival.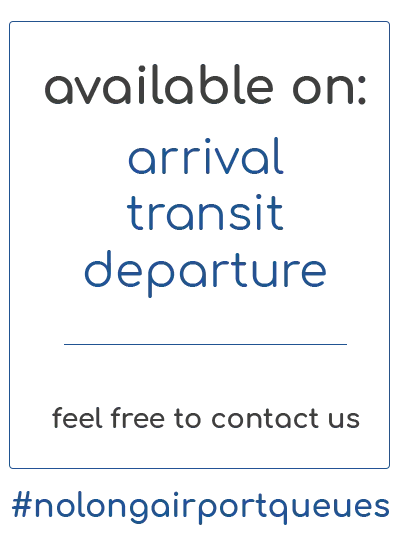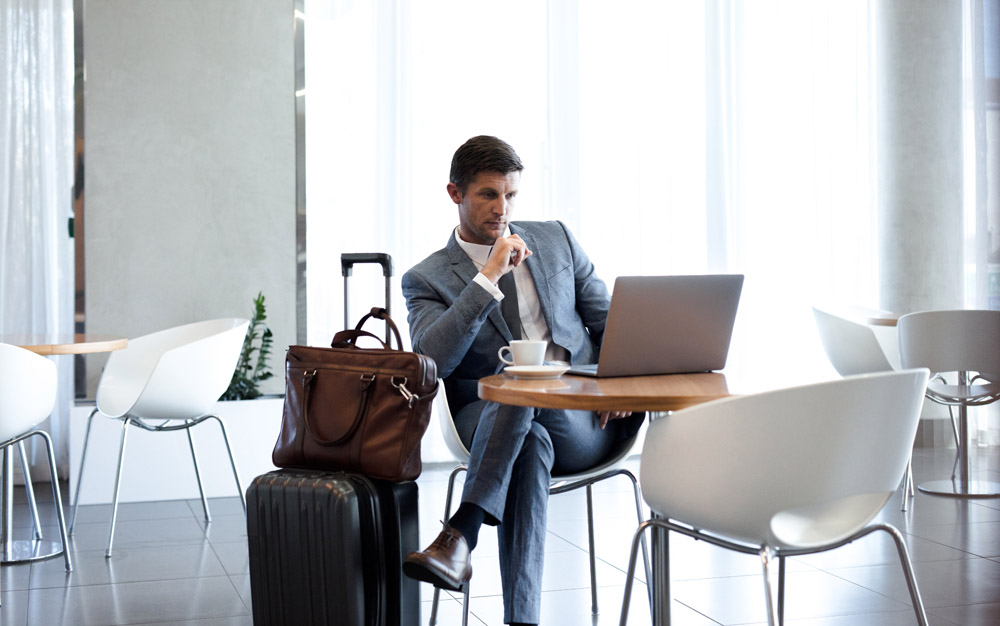 Business Facilities at Milan Malpensa  Airport (MXP)
Conference and Meeting Rooms
Business Lounges equipped with audio-visual equipment
Business Center
Wi-Fi and Charging Stations
Workstations
Additional Information Regarding Milan Malpensa Airport (MXP)
Milan Malpensa Airport was opened in 1948 as a military airport and was later converted into a commercial airport in the 1950s.
The airport hosts a variety of art exhibitions throughout the year, showcasing works by both Italian and international artists.
The airport has implemented several sustainable initiatives, including the use of renewable energy sources, waste reduction programs, and the promotion of sustainable transportation options.
The airport has a museum dedicated to aviation history, called the "Volandia Museum," which features exhibits on the history of Italian aviation, as well as a collection of vintage aircraft.
Airline Operation to Milan Malpensa Airport (MXP)
AEGEAN AIRLINES
AER LINGUS
AEROFLOT
AIGLE AZUR
AIR ALBANIA
AIR ALGERIE
AIR AZUL
AIR BALTIC
AIR BRIDGE CARGO AIRLINES
AIR CAIRO
AIR CANADA
AIR DOLOMITI
AIR EUROPA LINEAS AEREAS
AIR FRANCE
AIR HORIZONT
AIR INDIA
AIR MALTA
AIR MOLDOVA
AIR NOSTRUM L.A.M.S.A.
AIR SERBIA
ALBASTAR
AMERICAN AIRLINES
ASL AIRLINES IRELAND
AUSTRIAN AIRLINES
AZERBAIJAN AIRLINES
BA CITYFLYER
BELAVIA
BLUE AIR
BLUE PANORAMA
BMI REGIONAL
BRITISH AIRWAYS
BRUSSELS AIRLINES
BULGARIA AIR
CATHAY PACIFIC AIRWAYS
CHINA EASTERN AIRLINES
CSA
CYGNUS AIR
DELTA AIR LINES
EASTERN AIRWAYS
EASYJET
EASYJET EUROPE
EGYPTAIR
ELAL
EMIRATES
ETHIOPIAN AIRLINES
ETIHAD AIRWAYS
EUROWINGS
EVA AIRWAYS
FINNAIR
FLYBE
FLYONE
FLYR
FREE BIRD
GARUDA
GERMANIA FLUG AG
GERMANWINGS
GOL TRANSPORTES
GULF AIR COMPANY G.S.C.
HAINAN AIRLINES
HOP!
IBERIA
ICELANDAIR
IRAN AIR
ITA
JETBLUE AIRWAYS
KLM
KOREAN AIR LTD
KUWAIT AIRWAYS
LA COMPAGNIE
LATAM AIRLINES
LEVEL
LOT
LUFTHANSA
LUMIWINGS
LUXAIR
MAHAN AIR
MIDDLE EAST AIRLINES AIR LIBAN
MISTRAL AIR
MONTENEGRO AIRLINES
NEOS
NESMA AIRLINES
NIKI LUFTFAHRT
NORWEGIAN AIR SHUTTLE
NOUVELAIR TUNISIE
ORANGE2FLY
PAKISTAN INTERNATIONAL
PEGASUS
QATAR AIRWAYS
ROSSIYA AIRLINES JSC
ROYAL AIR MAROC
RYANAIR
S7 AIRLINES
SAUDI ARABIAN AIRLINES
SCANDINAVIAN AIRLINES SYSTEM
SINGAPORE AIRLINES LTD
SOUTHERN AIR
SWISS AIRLINES
A.C.V. – CABO VERDE AIRLINES
TAM – LINHAS AEREAS
TAP AIR PORTUGAL
TAYARAN JET
THAI AIRWAYS INTERNATIONAL
TITAN AIRWAYS LTD.
TRADE AIR TUNISAIR
TURKISH AIRLINES
TWIN JET
UKRAINE INTERNATIONAL AIRLINES
UNITED AIRLINES
UTAIR AVIATION
UZBEKISTAN AIRWAYS
VUELING AIRLINES S.A.
WIZZ AIR