Top-Rated & Award-Winning
Miami Airport VIP concierge services

airssist is in almost every airport around the world and being Miami International Airport the primary airport serving the Miami area, we are pleased to offer you a range of Meet and Assist services on arrival, connection, and departure flights.
Airport Code: (IATA: MIA, ICAO: KMIA)
Airport Name: Miami International Airport
Location: Miami-Dade County, Florida, U.S.
of Terminals: 3 Terminals
Distance from City: 13 Kilometers
MIA is America's busiest airport for international passengers and international cargo, offers more flights to Latin America and the Caribbean than any other U.S. airport, and is served by more than 90 air carriers.
Miami Airport is also the major economic engine for Miami-Dade County and the state of Florida, generating yearly business income of $31.9 billion and almost 60% of all international visitors to Florida.
From time to time we send out special packages and promotions.
If you wish to receive such emails, please subscribe.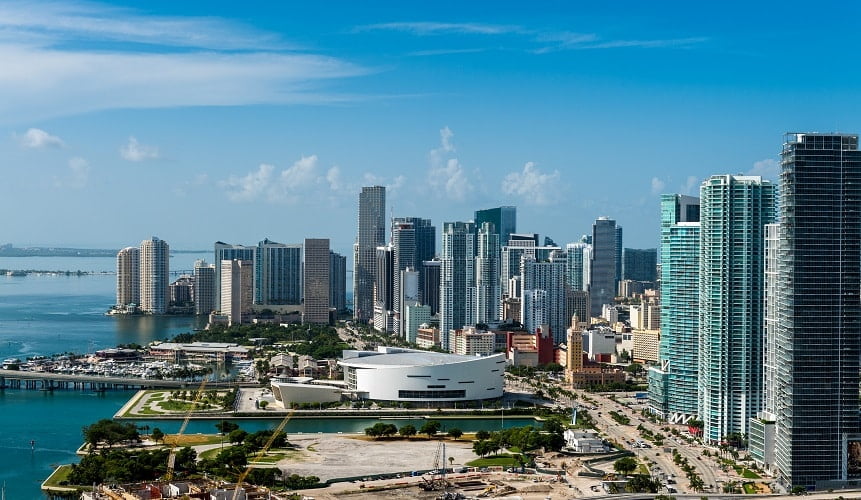 VIP Miami Airport Concierge Services "MIA"
Meet & Greet Service at Miami Airport
The amenities provided by meet-and-greet services at Miami International Airport (MIA) include lounge access, baggage assistance, and a warm, personable welcome. On top of that, most meet and greet services will supply you with city guides to help you get your business trip off to a flying start when you arrive.
So, our Miami airport concierge services are a good option if you're seeking a stress-free approach to kick off your trip.
VIP Terminal / Private Lounge Service at Miami Airport
Among the greatest Miami airport concierge services is the VIP Terminal at MIA Airport, which features a high-end lounge, catered meals, and chauffeured transportation.
Do you wish there was a way to spend your time at the airport with greater ease and relaxation? One option to consider using while flying out of Miami International Airport is the airssist VIP terminal/private lounge service. Miami airssist provides a VIP Terminal service for C-suite and above executives, allowing them to avoid the main terminal.
Chauffeured Transportation Services From/To Miami Airport
Sadly, getting to and from Miami International Airport by public transportation is a challenge. However, there is a bus system, the absence of direct routes may make it more difficult to go where you need to go.
Your airport pickup in Miami can be arranged at your convenience with the help of our driver, who is experienced, courteous, and able to communicate in a number of languages.
Miami Airport Concierge services are the safest bet. Inquire today!!
VIP Business Trip To Miami, Florida
Miami is a business hub for many reasons. It has a strategic location that connects it with Latin America and Europe, making it ideal for international trade and commerce. It has a diverse and dynamic population that fosters innovation and entrepreneurship.
It has a favorable tax climate that attracts investors and talent. It has a vibrant culture and lifestyle that offers quality of life and entertainment. And it has a supportive ecosystem that includes universities, accelerators, incubators, and angel groups. Miami is more than just a tourist destination; it is a city that empowers the tech industry today.
If you're on corporate trip to Miami, airssist Business Solutions can make sure you get to and from the city's airports quickly, easily, and in comfort.
Miami Airport Facts
MIA has over 1,000 daily commercial flights departing from 167 cities around the globe.
MIA ranks 13th nationwide in passenger volume.
MIA's terminals, parking lots and hotels operate 24 hours a day, 365 days a year.
MIA opened in 1928 as Pan American Field.
MIA's annual economic impact is $31.9 billion and it contributes 275,708 jobs directly and indirectly to the local economy.