Top-Rated & Award-Winning
Mexico Airport VIP concierge services

Airport Code: (IATA: MEX, ICAO: MMMX)
Airport Name: Benito Juárez International Airport
Location: Venustiano Carranza, Mexico City
of Terminals: 2 Terminals
Distance from City Center: 8 kilometers
Mexico has several airports, but the main international airport serving Mexico City is the Benito Juárez International Airport (MEX). It is located in the eastern part of the city, about 5 miles (8 km) from the city center. The airport is one of the busiest in Latin America and serves as a hub for several airlines.
The airport has two terminals, Terminal 1 and Terminal 2, which are connected by a shuttle bus. Terminal 1 serves mainly domestic flights and some international flights, while Terminal 2 serves primarily international flights and some domestic flights.
From time to time we send out special packages and promotions.
If you wish to receive such emails, please subscribe.
Get in touch with Mexico Airport (MEX) Concierge Services right now to ensure a stress-free and delightful trip.
VIP Mexico Airport Concierge Services
Make the most of your time at Benito Juárez International Airport with the help of airssist VIP Concierge Services. Your holiday will go off without a hitch thanks to our expert personnel and first-rate services. From the moment you check in until you've passed through customs and found your seat, we'll be here to help. Before you depart, feel free to take a load off in our plush waiting room.
Things You Need To Know Before Traveling From/To Mexico Airport
Currency: The local currency in Mexico is the Mexican Peso (MXN). It's a good idea to have some cash on hand for small purchases, but credit cards are widely accepted in most places. You can exchange currency at the airport but be aware that exchange rates may not be as favorable as in other locations.
Language: Spanish is the official language of Mexico, but many people in tourist areas and major cities speak English. It can be helpful to learn some basic Spanish phrases before your trip, especially if you plan to travel to more remote areas.
Flight Information: Before traveling to or from the airport, be sure to check your flight information to confirm the flight schedule and any possible delays or cancellations. You can check your flight status online using the airport's website or mobile app, or by contacting your airline directly.
VISA Requirements: Depending on your nationality, you may need a visa to enter Mexico. Citizens of some countries, including the United States and Canada, do not require a visa for stays of up to 180 days. However, citizens of other countries may need to obtain a visa before traveling to Mexico. It's important to check the visa requirements for your specific country before traveling to avoid any issues at immigration upon arrival.
What Services Does airssist at Benito Juárez International Airport Offer?
Meet & Greet: Our helpful greeter will be waiting for you at the airport terminal or plane door to assist you with any aspect of your travel, including immigration, baggage claim, and more. Perfect for groups that are short on time and energy, including those with young children or the elderly.
VIP Terminal/Private Lounge: Access to a special lounge with VIP service, refreshments, and more is yours when you use airssist's VIP Terminal. In addition to allowing, you to unwind before your trip, this service will also see to your needs throughout any mandatory checks at immigration or security.
Airport Transportation: Limousine, shuttle, and chauffeur services make getting to and from Dallas Love Field a snap. The service also includes a knowledgeable and multilingual driver who will deliver you to your destination promptly and safely.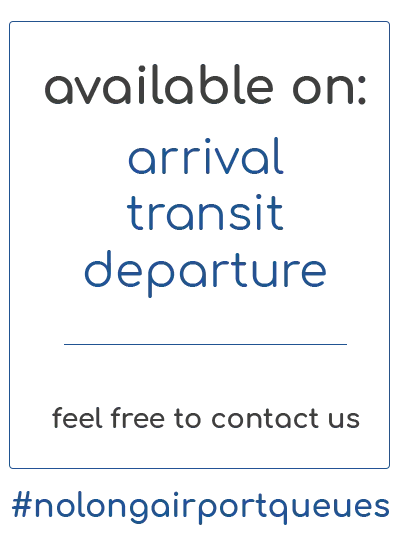 Business Facilities at Benito Juárez International Airport (MEX)
Several Premium Airport Lounges
Meeting Rooms Equipped With Audio-Visual Equipment, Wi-Fi, And Other Business Amenities.
Business Centers Located Throughout Both Terminals
Business Centers Located Throughout Both Terminals
Currency Exchange
Charging Stations
Additional Information Regarding Mexico Airport (MEX)
The airport is named after Benito Juárez, a Mexican lawyer and politician who served as the country's president from 1858 to 1872.
The airport is one of the busiest in Latin America, serving over 47 million passengers in 2019.
The airport has received several awards and recognitions for its services and facilities, including being named the "Best Airport in Latin America and the Caribbean" by Skytrax in 2020.
The airport has implemented several sustainability initiatives, including a waste management program, energy-efficient lighting, and the use of alternative fuels for ground transportation.
The airport has a unique architectural design, with a distinctive white roof that resembles a bird in flight.
Airline Operation to Benito Juárez International Airport (MEX)
Delta
Iberia
Royal Dutch Airlines
Latam Airlines
Lufthansa
Magnicharters
Avianca
United
Viva
Volaris
Ana Airlines
Emirates Airlines
Aeromar
Aeromexico
Aeromex connect
Air Canada
Air France
American Airlines
Avianca
British Airways
Copa Airlines
Wingo
Cubana
Turkish Airlines