Top-Rated & Award-Winning
Manchester Airport VIP concierge services

airssist is in almost every airport around the world and being Manchester Airport the third busiest airport in Britain area, we are pleased to offer you a range of Meet and Assist services on arrival, connection, and departure flights.
Airport Code: (IATA: MAN, ICAO: EGCC)
Airport Name: Manchester International Airport
Location: Ringway, Manchester, England
of Terminals: 3 Terminal and Cargo Terminal
Distance from the City:9 Kilometers
The international airport serving Manchester, England is close to the neighborhood of Ringway. Passenger traffic made it the United Kingdom's busiest airport outside of London and the third busiest airport in the country overall.
In addition to its three passenger terminals and one cargo terminal, Heathrow Airport is the only airport in the United Kingdom with two runways longer than 2,999 meters. Manchester Airport serves 199 destinations throughout its 1,400 acres of land and 560 hectares of airspace, placing it among the top 13 busiest airports in the world.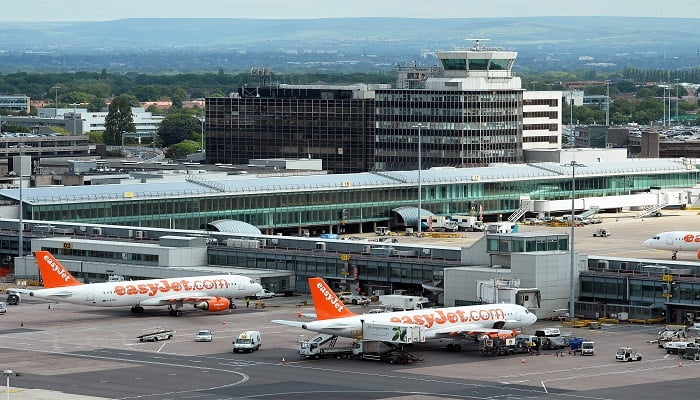 From time to time we send out special packages and promotions.
If you wish to receive such emails, please subscribe.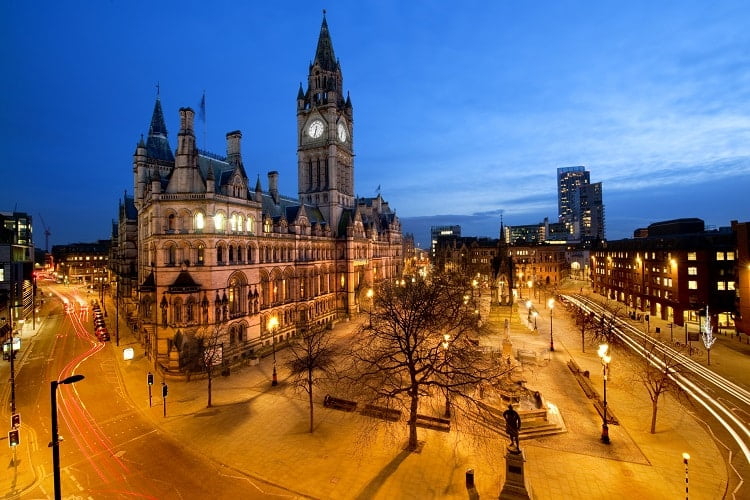 Business and Luxurious Amenities at Manchester Airport "MAN"
Manchester Airport (MAN) offers a variety of business and luxurious amenities for travelers who want to enjoy comfort and convenience before or after their flight. Some of these amenities are:
Airport Facilities: A venue that can host conferences, product launches, gala dinners, weddings, exhibitions, or meetings with one of the world's most famous icons – a Concorde aircraft.
Escape Lounge: A relaxing lounge that is available to all passengers with complimentary food and drinks, free Wi-Fi, newspapers, and magazines.
DoubleTree by Hilton Manchester Airport: A hotel that is connected to the airport terminals by a covered walkway and offers free Wi-Fi, digital key access, concierge service, on-site restaurant, fitness center, pet-friendly rooms, room service and meeting rooms.
Luxury Airport Lounges: A selection of lounges that offer amenities such as a spacious quiet area with day beds, plush blankets and pillows, a cigar lounge, a children's section with video games, and coffee bar.
VIP Airport Concierge Service at the Manchester Airport
Meet and Greet Service at Manchester Airport
If you want to take it easy while you're at Manchester Airport, you can book airssist Meet & Greet Service. Travelers utilizing airssist Meet & Greet are not required to stand in any terminal lineups.
Go inside one of the airport's most exclusive lounges and you'll immediately feel like a million bucks. To top it all off, you'll have your own porter to keep an eye on your luggage until you're ready to check it.
VIP Terminal / Private Lounge Service at Manchester Airport
Visit Manchester Airport's Private Lounge Service or VIP Terminal when you need some downtime before or after a flight. The coffee, tea, soda, water, Wi-Fi, and magazines are all complimentary, so help yourself whenever you like.
Your arrival at the front desk will be met with VIP treatment, and it will continue all the way through customs and immigration. To relax before your journey, you can use the airport's VIP lounge while a team of experts handles your paperwork.
Chauffeur Transportation From/To Manchester Airport
Is there a quick & easy way to get to or from Manchester Airport "MAN"?
Since your airssist chauffeur is local and fluent in your language, you can relax. airssist has a long history of supplying A-listers and other VIPs with the finest available luxury limousine service for airport transfers. Our chauffeur is accustomed to dealing with high-profile clientele like you, so they will be able to meet your special needs.
VIP Business Trip To Manchester, London
As the location of industrialization and the creation of the computer, Manchester is today loaded with economic potential. Manchester is one of the most popular business and vacation locations in England as a result of its rich industrial heritage, magnificent art and architecture, fantastic sporting past, and other notable buildings and attractions.
Manchester, generally referred to as the second largest city in England, is home to expansive libraries, distinguished museums, and thriving communities. The old city streets, which are dotted with significant landmarks, contrast well with the city's modern skyline.
Airports in and around Manchester are the primary priority for any corporate travel to Manchester, and airssist Business Solutions will help you do your work efficiently and in comfort.
Manchester Airport Facts
Manchester Airport is the third busiest airportin the UK after London Heathrow and Gatwick with 4 million annual passengers.
It serves over 110 destinationsin 42 countries.
It is home to more than 60 airlines, including British Airways, Emirates, Etihad Airways and Qatar Airways.
It employs around 22,000 peopleon site, while supporting an additional 45,000 jobs in the North West of England.
It has three passenger terminals and a cargo terminal.
It is home to Concorde in the Runway Visitor Park based on site.
Its tower is the second tallest tower in the UK.