Top-Rated & Award-Winning
Istanbul Airport VIP concierge services

Airport Code: (IATA: IST, ICAO: LTFM)
Airport Name: Istanbul Airport
Location: Arnavutköy, Istanbul
Distance from the City: 38 Kilometers
Turkey's pride and joy, Istanbul New Airport, opened to the public on October 29, 2018, and is scheduled to completion in its whole by 2028. When the airport's four phases are complete, it will be the largest airport in the world, with the capacity to handle up to 500 aircraft per day across 6 runways. The new Istanbul airport is expected to receive over 200 million travelers per year.
If you are looking for a place to relax, work or enjoy some delicious food and drinks, you can visit one of the many airport lounges at Istanbul Airport. The most prominent ones are the two Turkish Airlines Business Lounges, which are spacious, elegant, and well-equipped with comfortable seating areas, Wi-Fi access, massage services, entertainment options and a variety of cuisines.
You can also find other lounges operated by different airlines or companies, such as IGA Lounge, SkyTeam Lounge or LGM Lounge. These lounges offer similar facilities and services for their eligible guests.
From time to time we send out special packages and promotions.
If you wish to receive such emails, please subscribe.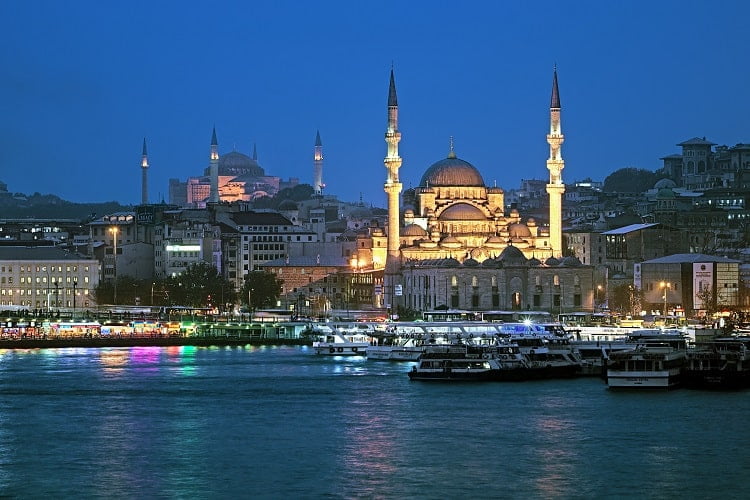 Premier Concierge Service at the Istanbul Airport
Meet & Greet service by airssist at Istanbul Airport
If you are looking for a hassle-free and comfortable airport experience at Istanbul Airport, you can book airssist Meet and Greet Service. Those who have booked the airssist Meet & Greet service will not have to stand in line for anything at the airport. Relax in the lap of luxury as you gain entry to the airport's most exclusive lounges. You will also have a dedicated porter who will take care of your luggage until it is checked in.
VIP Terminal / Private Lounge Service at Istanbul Airport
Use airssist right away to get started planning your amazing trip !
The Private Lounge Service or VIP Terminal at Istanbul Airport is an elegant place to unwind before or after a flight. Enjoy complimentary snacks, beverages, bathroom facilities, Wi-Fi, and reading materials whenever it's convenient for you.
From the minute you check in to the second you pass through security and immigration; you will be treated like VVIP. Relax in the airport's VIP lounge as a team of experts handles your paperwork while you enjoy some downtime before your trip.
Chauffeur Transportation From/To Istanbul Airport
In search of a stress-free method of getting From/To Istanbul Airport "IST"?
Relax on the road thanks to airssist driver's familiarity with the area and the language you speak. With years of experience, airssist is the most luxurious airport Limo transfer for celebrities and other VIPs in the form of chauffeured limousines. Your unique needs will be met because the crew is accustomed to serving prominent clients like you.
VIP Business Trip To Istanbul, Turkey
Istanbul's location at the crossroads of three continents and the hub of three major civilizations has made it a prime venue for conferences and trade shows ever since the city was founded. As a result of its rapid economic expansion, Turkey is increasingly being seen as a promising market.
Business consulting firm McKinsey & Co. forecasts that by 2025, Istanbul will be among the world's 25 most vibrant cities. When planning a Corporate trip to Istanbul, airports are the single most important consideration. airssist can ensure that you don't waste any time by providing you with the best business solutions as you relax in first-class comfort.
Istanbul Airport Facts (IATA: IST, ICAO: LTFM)
Istanbul Airport is the new name that replaced Atatürk Airport as the city's primary intercontinental passenger and cargo airport.
IST Airport is expected to be the world's busiest airport with an annual passenger capacity of up to 200 million people by 2025.
The Airport covers an area of 76.5 million square meters, which is equivalent to 11,000 football fields.
Istanbul Airport connects Europe and Asia, the West, and the East.