Top-Rated & Award-Winning
Doha Airport VIP concierge services

airssist is a top-rated online marketplace for booking airport concierge services in almost every airport around the world. We're pleased to offer you a wide range of airport concierge services in Hamad International Airport, such as Meet and Greet services, chauffeured limousine services, and access to Hamad International Airport's VIP terminal.​
Airport Code: (IATA: DOH, ICAO: OTHH)
Airport Name: Hamad International Airport
Location: Doha, Qatar
of Terminals: 1Terminal
Distance from City: 14 Kilometers
Hamad International Airport is the primary hub for Qatar Airlines, the national carrier of Qatar. The previous primary airport in Qatar, Doha International Airport, was relocated to a location east of the city's center. Doha International Airport (DIA), formerly known as New Doha International Airport (NDIA), has its grand opening on April 30, 2014, with a Qatar Airlines flight landing from NDIA for the occasion. On May 27, 2014, the new airport became the official home of Qatar Airlines and all other airlines.
From time to time we send out special packages and promotions.
If you wish to receive such emails, please subscribe.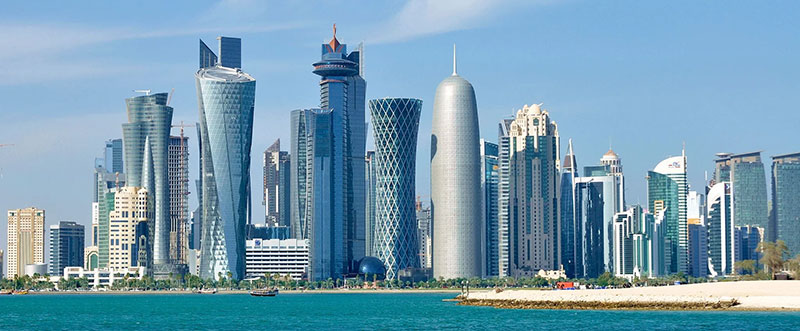 VIP Doha Airport Concierge Services
When you use airssist, you may access a wide range of travel-oriented services in one convenient location. You can hire a personal concierge service at Hamad International Airport (DOH) to assist you with everything from immigration and luggage claim to customs and the lounge (or VIP terminal, if one is available) and transportation to your hotel. If you use the airssist airport service, you can skip the lines and get the care you need right away.
Have airport rules worn you down? Will you be late for your flight?
Our high-end services are here to make your time at Hamad International Airport as relaxing and stress-free as possible. Pick your preferred level of service and then add on any and all amenities that would make your trip more enjoyable.
Anyone flying through Hamad International Airport could feel some apprehension. The airport is the last place anyone wants to go due to the long lineups, hefty bags, and unclear processes.
At airssist, you can take use of a wide variety of services, including but not limited to:
Fast Track
Avoid Long Queues
Airport Greeter at the Airport
Buggy Transportation
Dedicated Porter
DOH's Lounge
Do you wish there were a way to spend your time at the airport more peacefully and comfortably? For a more luxurious departure experience, consider booking a spot in the airssist VIP terminal/private lounge before your flight out of Hamad Airport. airssist provides a VIP Terminal service for its C-level and business executive.
Exclusive Entrance
TARMAC transfer
Private Suite
Meeting Rooms and Business Facilities
Valet parking
Major Process are done by our Airport Greeter
Getting to and from Hamad International Airport through public transportation is challenging, however. Although there is a bus service, direct routes may be limited, making it more difficult to reach your destination. You can be picked up from Hamad International Airport at your convenience at any time by our driver, who is professional, courteous, and fluent in multiple languages.
VIP Business Trip To Doha, Qatar
Doha is a business hub because it is the capital and largest city of Qatar, a rich and stable country that hosts many international organizations and events. Doha has a modern and diversified economy that supports various sectors and offers a conducive environment for businesses with state-of-the-art amenities and infrastructure. Doha is also investing in smart cities and emerging technologies that can generate innovative solutions for various challenges. Doha has a vibrant startup ecosystem that fosters entrepreneurship and creativity.
Getting From/to Doha's airports on business can be a breeze with the help of airssist Business Solutions.
Hamad International Airport Facts
It is about a third of the size of Doha and covers 29 square kilometers.
50 million passengers, 2.5 million tons of cargo, and 360,000 aircraft landings and take-offs each year upon completion of its expansion plans.
Over 100 restaurants and shops, including luxury brands and local specialties.
One of the largest catering facilities in the world that can produce up to 90,000 meals per day.
It has a range of facilities and services for passengers such as lounges, spas, hotels, art installations, free Wi-Fi, e-gates and more.