Top-Rated & Award-Winning
Cancún Airport VIP concierge services

Airport Code: (IATA: CUN, ICAO: MMUN)
Airport Name: Cancun International Airport
Location: Cancún, Quintana Roo, Mexico
of Terminals: 4 Terminal
Distance from City: 18 Kilometers
Located in Cancun, Quintana Roo, Cancun International Airport serves the resort city of Cancun on the Yucatán Peninsula, which is on the Caribbean. It is the second busiest airport in Mexico and the third busiest airport in Latin America. According to data provided by Grupo Aeroportuario del Sureste, Cancn International Airport served 22,318,467 passengers in 2021 and 30,342,961 in 2022.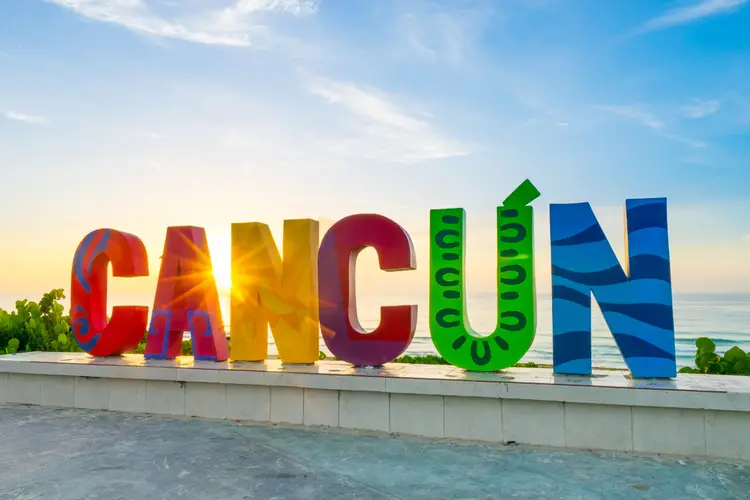 From time to time we send out special packages and promotions.
If you wish to receive such emails, please subscribe.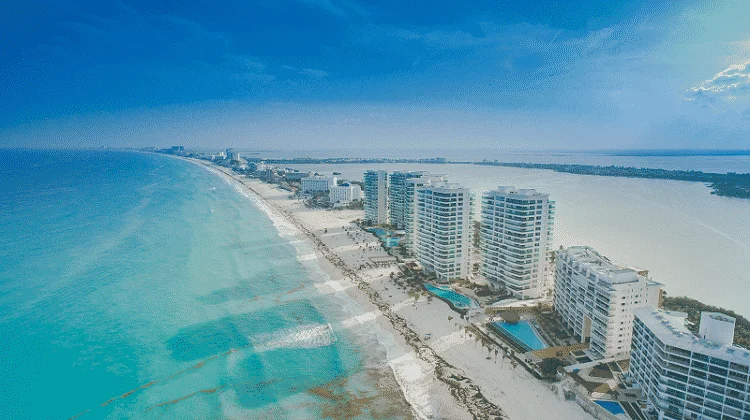 VIP Cancun Airport Concierge Services
airssist is a one-stop shop where you may get a variety of travel-related services. At Cancun International Airport (CUN), a private concierge service can help you with everything from immigration and luggage claim to customs and the lounge (or VIP terminal, if available) and transportation to your hotel. There will be no waiting around for treatment if you use the airssist airport service.
Have the airport's restrictions become a burden? When do you think you will be getting to the airport?
With our premium services, we want to make your trip at Cancun International Airport as comfortable and hassle-free as possible. Choose the level of service you're interested in and customize your experience by adding on any extras.
If you are looking for a hassle-free and comfortable travel experience at Cancun International Airport, you might want to consider airssist meet and greet service. This service offers you a range of benefits on arrival, connection, and departure flights, such as:
A friendly greeter who will welcome you at the curbside of the airport and escort you through all the airport formalities.
A dedicated porter who will handle your luggage until it's checked in or delivered to you.
Fast-track access to immigration, security, and customs.
Buggy Transportation
With airssist meet and greet service, you can enjoy a VIP concierge service at Cancun airport and make your journey more relaxing and enjoyable.
Cancun Airport's airssist VIP Terminal service is a high-end option for passengers who want to avoid the usual airport stress and relax in style. Benefits of this service include expedited check-in and security checks, expedited boarding, expedited baggage handling, and a special lounge with free food and Wi-Fi. Whether traveling to or from Cancun, the airssist VIP Terminal service is your best bet for privacy, ease, and comfort.
airssist Chauffeur Transportation service at Cancun airport is a convenient and comfortable way to travel to and from the airport. Whether you need a limousine for a special occasion, a business meeting, or a sightseeing tour, airssist can arrange it for you.
You can book your chauffeur online and enjoy a hassle-free journey with a professional driver who will meet you at the airport and take you to your destination.
VIP Business Trip to Cancun, Mexico 
Cancun is a city that offers many advantages for businesses that want to expand their markets and consolidate their presence in the Caribbean region. Cancun has a strategic location with direct flights to many cities in the world, as well as international connectivity from the major airport hubs in the United States, South America, Central America, and the Caribbean.
Cancun also has a high surplus value due to its proximity to prestigious hospitals, hotels and residential zones. Moreover, Cancun has innovative corporate offices that provide modern facilities and services for businesses of different sizes and sectors . If you need help getting through Airport quickly and easily for your corporate trip to Cancun, look no further than airssist Business Solutions.
Cancun International Airport Facts
2nd busiest airport in Mexico and the 4th busiest in Latin America, serving over 30 million passengers in 2022.
Cancun airport has four terminals, each with different services and facilities for domestic and international travelers.
The first airport in Mexico to have dual runways, allowing simultaneous takeoffs and landings without delays. It also has one of the tallest control towers in the world, measuring over 315 feet.
Cancun airport is located on the Caribbean coast of Mexico's Yucatan Peninsula, close to many popular tourist destinations such as Cancun, Playa del Carmen, Tulum and Cozumel.
Airline Operation to Cancun International Airport
Aeromexico
Aerocaribe / AeroCozumel
Aviacsa
Interjet
Volaris
Click de Mexicana de Aviación
Mexicana de Aviación
AeroTucan ( shuttle Cancun-Cozumel-Cancun)
Air Canada
Aircomet
Air Europa
Air Tran Airways
Air Transat
Aladia Airlines
Alaska Airlines
Allegiant Air
American Airlines
American West
Amerijet
Atlantic Airlines
Austrian Airlines
Belair Airline
Blue Panorama Airline
Canjet Airlines
Condor Airlines
Continental Airlines
Copa Airlines
Corsair Airlines
Cubana de Aviacion
Delta Airlines
Edelweiss Airlines
Euro Atlantic Airways
Eurofly
First Choice
Frontier Airlines
Global Air
Iberia Airlines
Iberworld Airlines
Jetblue
KLM Northwest Airlines
LAB Lloyd Aereo Boliviano
Lan Chile
LTU Lufttransport-Unternehmen GmbH
Magnicharters
Martin Air Holland
Miami Air
MonarchAirways
MyTravel
North American Airlines
Northwest Airlines
Novair
Pace Airlines
Primaris Airlines
Pullmantur Airlines
Ryan International Airlines
SkyService Airlines
Spirit Airlines
Sun Country Airlines
Tam Airlines
Tikal Jets
United Airlines
S. Airways
USA3000
Varig
VivaAerobus
Westjet Airlines
Aero California