Top-Rated & Award-Winning
Bangkok Airport VIP concierge services

Airport Code: (IATA: BKK, ICAO: VTBS)
Airport Name: Suvarnabhumi Airport
Location: Racha Thewa, Bang Phli, Bangkok
of Terminals: 3 Terminals
Distance from City: 30 Kilometers
Bangkok Suvarnabhumi Airport (BKK airport) is one of the largest airports in Thailand and busiest in Southeast Asia! 60.7 million passengers were served in 2019, as It serves as the main gateway to Bangkok and the surrounding region and it welcomes millions of business travelers and tourists every year.
Bangkok airport has different Luxurious and business facilities, that allows it to cater the needs of high-end travelers, celebrities, public figures, elite travelers, government officials and VIP Business travelers. Not to mention the iconic architecture, amazing interior, eco-friendly solutions, technologies, shopping options and dining restaurants which makes your experience unforgettable at BKK Airport.
From time to time we send out special packages and promotions.
If you wish to receive such emails, please subscribe.
Luxurious Bangkok Airport Concierge "BKK"
Meet & Greet Service at Bangkok Airport
A customized service that allows you to skip lines and long queues at the check-in counters, security checks and immigration. it also includes a personal greeter who will guide you from the moment you enter the airport and will give you access to the fast-track lanes and airport lounges.
VIP Terminal /Private Lounges Service at Bangkok Airport
The VIP Terminal offers a personalized service that includes an exclusive check-in area where guests can check-in privately, also there is a dedicated security checkpoint that expedites the screening process and ensures privacy.By booking VIP Terminal Service at BKK Airport you will access the VIP Private Lounges and enjoy the luxurious facilities, exclusive seating, complementary F&Bs, High speed Wi-Fi,  private restrooms, business facilities, and private transfer.
Chauffeured Transportation Services From/To Bangkok Airport
Explore the world in spacious, state-of-the-art vehicles with airssist Chauffeur & Limousine service. Whether you need a ride to/from the airport, or a full-day transfer, or inter-city transfer, we are there to ensure that you sail smoothly and in style to your destination.
Things you need to know before traveling from/to BKK Airport
Check Visa requirements
It's recommended to pre-book a transportation in Thailand to avoid the hassle of finding one upon arrival, and there are different regulations on transportation in Thailand, so to avoid any delays or legal issues it's better to use airssist transportation service.
You will need to exchange currency upon arrival to BKK to Thai Baht (THB). You will find different offices where you can exchange money at BKK airport.
Try to learn few Thai Phrases as not all people speak English, or you may use a translation tool to help you in communication. Also, you can hire a personal greeter at BKK Airport who will speak Thai + your language, to make the communication easier.
There are several regulations and requirements that travelers to BKK airport should be aware of, such as: COVID-19 Regulations, as travelers to Thailand and BKK airport are subject to strict COVID-19 regulations, including a mandatory 14-day quarantine period for unvaccinated travelers and vaccination and testing requirements for fully vaccinated travelers. These regulations are subject to change, so it's important to check the latest updates before traveling. Also, there are strict Customs Regulations as travelers are required to declare any goods that they are bringing into the country, including cash and valuables to avoid any fines.
Bangkok Airport "BKK" Business Facilities and Services
All business travelers at Bangkok Airport can take advantage of a variety of amenities and services at every terminal: 
Meeting Rooms & Business Centers: BKK airport has several meeting rooms & business centers in different sizes and business amenities. All of them are equipped with all what a business executive needs from the advanced technologies to the top service, F&Bs, and luxurious interior.
VIP Lounges: The VIP lounges at Bangkok airport are ideal for corporate travelers, they give them the needed privacy for a comfortable and productive trip.
WIFI, Printers, Charging stations, printers, and more…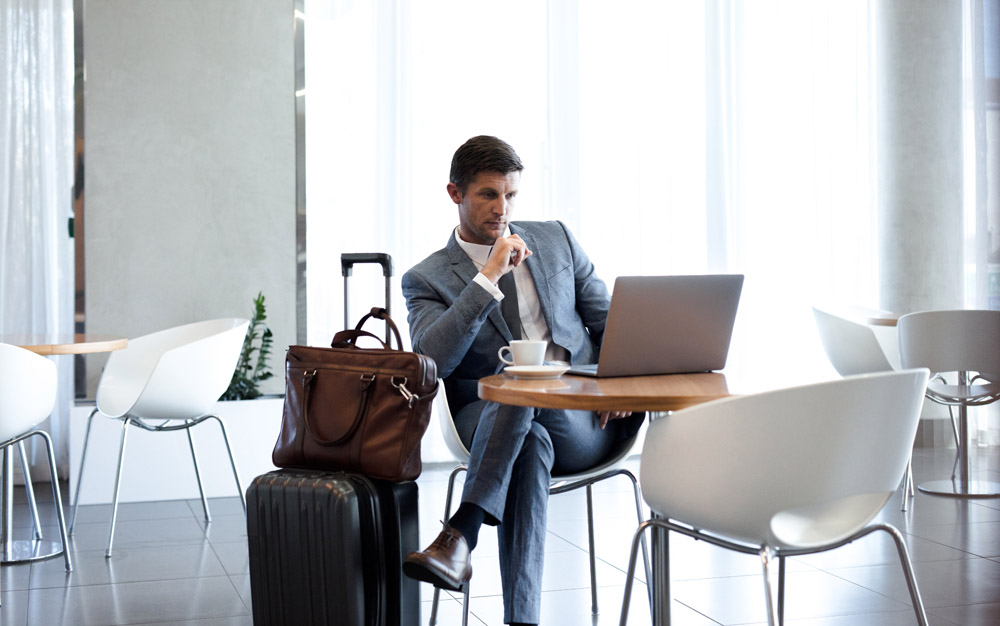 Why to use airssist airport services when traveling to BKK
Best Rates
Easy and Quick booking process on Website & Apps
Top-Rated & Award-Winning online Marketplace for booking Airport Concierge Worldwide
1 point of contact to reach out to all Airport Concierge Service providers Worldwide
Free account registration
Account Manager to assist you 24/7 in your bookings
Rate & Review Service Providers
Search & Compare between all service providers by checking their rating, price, and service inclusion. Luxurious Experience at the airport (Personal assistance, Priority Pass, Airport Lounge, Private Lounges, Limo Transfer and more…)
Book Airport Concierge Service at Bangkok Suvarnabhumi Airport (BKK airport), by reaching out on [email protected]