Top-Rated & Award-Winning
Atlanta Airport VIP concierge services

airssist is in almost every airport around the world and being Hartsfield–Jackson Atlanta International Airport the world's busiest airport by passenger traffic since 1998, we are pleased to offer you a range of Meet and Assist services on arrival, connection, and departure flights.
Hartsfield–Jackson The Atlanta International Airport (or Atlanta Hartsfield-Jackson International Airport, or simply Atlanta Airport, or Hartsfield, or Hartsfield-Jackson, or the previous Atlanta Municipal Airport) is the major international airport serving Atlanta, Georgia, United States.
Five parallel runways spread throughout ATL's 4,700 acres of land. When it comes to passenger traffic, Hartsfield-Jackson has been the busiest airport in the world since 1998, when it handled over 93 million passengers. It briefly lost that title in 2020 due to the effects of the COVID-19 pandemic in the United States, but it regained it the following year, in 2021.
From time to time we send out special packages and promotions.
If you wish to receive such emails, please subscribe.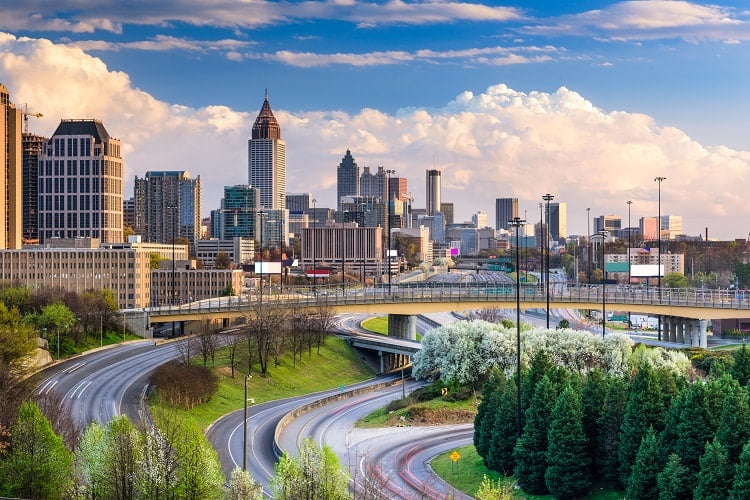 VIP Atlanta Airport Concierge Services
At airssist, you may obtain help with all aspects of your trip in one place. Assistance with everything from immigration and baggage claim through customs and the lounge (or VIP terminal, if available) and transfer to your hotel is offered through a private concierge service at Atlanta International Airport (ATL). With airssist airport service, your airport wait time will be minimal.
Our goal is to make your time spent in Atlanta International Airport as relaxing and stress-free as possible with our premium services. Pick your desired tier of service and add on any optional extras to make your stay truly unique.
| Atlanta Airport Meet And Greet
Atlanta Airport's airssist Meet & Greet service is a great option for passengers who want to breeze through the airport without any hassle. Benefit from this service's many features on your arrival, connecting, and departure flights.
At Atlanta International Airport, airssist meet & greet service gives you the VIP concierge treatment so that you may kick back and enjoy your journey.
Atlanta Airport's VIP Terminal is a high-end option for passengers who want to avoid the usual airport stress and relax in style. Benefits of this service include expedited check-in and security checks, expedited boarding, expedited baggage handling, and a special lounge with free food and Wi-Fi. Whether traveling to or from Atlanta, airssist VIP Terminal service is your best bet for privacy, ease, and comfort.
| Chauffeur Transportation Service
Traveling to and from the airport in style and comfort is easy with airssist Chauffeur Transportation service at Atlanta airport. Limousine service is something airssist is happy to organise, whether it's for  a business trip, or a holiday filled with sightseeing.
Chauffeurs are available for online booking, allowing for a stress-free trip in the company of a trained expert who will greet you at the airport and take you directly to your hotel.