Top-Rated & Award-Winning
Antalya Airport VIP concierge services

Airport Code: (IATA: AYT, ICAO: LTAI)
Airport Name: Antalya Airport
Location: Antalya, Turkey
of Terminals: 3 terminal
Distance from City Center: 13 kilometers
Antalya Airport, also known as Antalya International Airport (IATA code: AYT), is situated 13 kilometers (8 miles) northeast of Antalya, Turkey. It functions as a major gateway for tourists visiting the popular resort region of Antalya on the Mediterranean.
From time to time we send out special packages and promotions.
If you wish to receive such emails, please subscribe.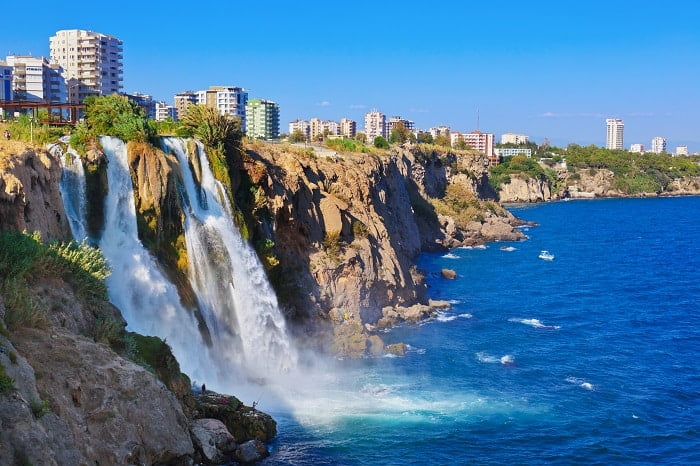 VIP Antalya Airport Concierge Services
The skilled employees and high-end facilities at Antalya International Airport (AYT) will assure a memorable journey. Our greeter will assist you with airport procedures prior to and after check-in, expedite your passage through security, and take care of your bags so you can focus on enjoying your flight.
Book our VIP airport concierge services today to make sure your flight out of Antalya international airport (AYT) goes smoothly.
What Services Does airssist at Antalya International Airport Offer?
Meet & Greet: Our Meet & Greet service greets you at AYT airport with a courteous agent who can assist you with activities like check-in, security clearance, and luggage retrieval.
VIP Terminal / Private Lounge: By utilizing airssist's VIP Terminal, you can have a luxurious experience in a private area and receive complimentary beverages. Immigration and security checks are managed by professionals, allowing you to prepare for your trip without worrying about minor details
Airport Transportation: With the Chauffeur & Limousine service and fleet of luxury vehicles provided by airssist, you can travel in style and comfort. We will ensure your safety, comfort, and elegance regardless of whether you require transportation to and from the airport, within the city, or between states.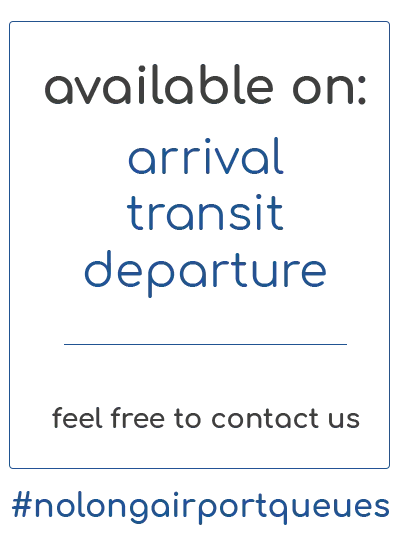 Business Facilities at Antalya International Airport (AYT)
Conference rooms
Business lounges
Wi-Fi access
Meeting rooms
VIP services
Business center facilities
Catering services
Translation services
Printing and photocopying services
Courier services
Airline Operation to Antalya International Airport (AYT)
IRAQI AIRWAYS
iFly S.A.
JAZEERA AIRWAYS
Jet Courier Servic…
JET EXECUTIVE
JET EXPRESS LLC
JET SERVICE
JET STORY SP. Z O.O
JET TIME
Jet Trans Aviation…
COM AIR
JETSTREAM CHARTER …
JORDAN AVIATION
JSC IRAERO AIRLINES
KUWAIT AIRWAYS
LAUDAMOTION
LLC SKYUP AIRLINES
LOT POLISH AIRLINES
LUCH AERO
LUKOIL-AVIA Joint-…
LUXAIR
Luxembourg Air Amb…
MAVI GOK HAVACILIK
MCHS ROSSII
MIDDLE EAST
MJET
Mojave Aır
NETJETS TRSP.
NORDICA
NORTH-WEST AIR COM…
NORWEGIAN AIR SHUT…
NORWEGIAN AIR SWED…
NOUVELAIR
OZEL UCAK – OZL
Pan-Air, S.A. de C…
PANH HELICOPTERS
PEGASUS
PETROLEUM AIR SERV…
POBEDA AIRLINES
QATAR AIRWAYS
RED STAR
RED WINGS
ROSSIYA AIRLINES
ROYAL JORDANIAN
RUSJET
RYAN AIR
SAS Scandinavian A…
SET AIR
SIBERIA AIRLINES
SKYFIRST
SKYLINE EXPRESS AI…
Skyline NEPC Ltd.
SMARTLYNX AIRLINES
SMARTLYNX AIRLINES…
SMARTWINGS
SMARTWINGS HUNGARY
SMARTWINGS POLAND
SMARTWINGS SLOVAKIA
SOCRI AERO
SOLITAIRE AIR
SOUTHWIND AIRLINES
Star Fly Wings
STARJET LLP
SUNCLASS AIRLINES
SUNDAIR
SUNDAY AIRLINES
SUNEXPRESS
Sunshine Air Tours
SWISS
SWISS AIR AMBULANCE
TAILWIND AIRLINES
TAMIR AIRWAYS
TAROM
TASSILI AIRLINES
TIME AIR s.r.o.
TOYOTA CANADA, INC.
TRADE AIR
TRANSAVIA
TRANSAVIA FRANCE
TUI FLY
TUI FLY
TUI FLY
TUI FLY
TULPAR AIRLINES
TUNISAIR
TURKISH AIRLINES
TURKUAZ AIRLINES
UNICAIR
Unıon Avıatıon
UR AIRLINES
UTAIR
UZBEKISTAN AIRWAYS
VISTAJET, INC.
WINDROSE AIR Jetch…
WIZZ AIR ABU DHABI
WIZZ AIR HUNGARY
WIZZ AIR UK
YAMAL AIRLINES
ADO AIR
AERO NOMAD
AERODIENST
AEROFLOT
AERONAUTICA VENEZO…
Aerotransportacion…
Agro Air
AIR ALBANIA
AIR ALGERIE
AIR ANKA
AIR ARABIA LLC
AIR ASTANA
AIR BALTIC
AIR BOHEMIA
AIR BUCHAREST
AIR BULGARIA
AIR CHARTER SCOTLA…
AIR CM GLOBAL LTD
AIR HAMBURG LUFTVE…
AIR MALTA plc
AIR PINK
AIR SERBIA
AIR SEVEN
AIRLINAIR S.A.
AIRLINK LUFTVERKEH…
AIRZENA
Air Management Group
ALEXANDRIA AIRLINES
AMC AVIATION
ANADOLUJET
ANIMA WINGS
AUSTRIAN AIRLINES
AVCON JET
AVION EXPRESS
AVIOSTART Ltd
Avion Express Malta
AZALJET
AZH
AZIMUTH AIRLINES
AZUR AIR LLC
B&H AIRLINES
BA EUROFLYER LIMITED
BALKAN AIR
BBN AIRLINES
BELAVIA
Boutique Aviation
Braathens Internat…
BREMEN FLY
BRITISH AIRWAYS
BRUSSELS AIRLINES
CEDAR EXECUTIVE
CHARTER JET UAB
CLASSIC JET UAB
Comlux Malta Ltd
CONDOR
CORENDON
CORENDON AIRLINES …
CORENDON DUTCH AIR…
CZECH AIRLINES
Delta AirElite Bus…
EASYJET AIRLINE
EASYJET SWITZERLAN…
EDELWEISS
EGT Jet Ltd.
Eisele Flugdienst …
ENTER AIR
EURO LINK
EURO-ASIA AIR
EUROPEAN AIR CHART…
EUROWINGS
EUROWINGS DISCOVER
EXXAERO GMBH
EZNIS AIRWAYS
FAI RENT A JET
FINNAIR
FLY BAGHDAD AIRLINES
FLY LILI
FLY ONE
FLYADEAL AIRLINE
FLYGLOBESPAN
FLYNAS
FLYONE ARMENIA
FREEBIRD
FREEBIRD AIRLINES …
FUERZA AEREA MEXIC…
GAMA AVIATION FZE
GAZPROMAVIA
GETJET AIRLINES
GLOBAL JET LUXEMBO…
GLOCK AVIATION
GOVERNMENT OF MALI
HARMONY JETS MALTA
HELVETIC AIRWAYS AG
HESTON AIRLINES
HISKY EUROPE SRL
HISKY SRL MOLDOVA
HORIZON Swiss Flig…
HYPERION AVIATION
IKAR