Planning and organizing the travel arrangements for attendees, presenters, sponsors, and employees may be a major headache. as a event planners you should make sure guests don't have to waste time or money on unnecessary airport formalities, delays, or difficulties on their way to and from your event place.
Thankfully, that is where airssist comes in. If you have business travelers who will be passing through any of the more than 700 airports supported by airssist, you can use airssist airport concierge services to arrange for a personal concierge and other top airport services for them. airssist can help you identify and compare the best Meet And Greet services, Fast Track services, VIP terminal services, and Chauffeured Transportation from the best airport partners in each region.
Event Planning / Organizing & Airport Concierge Services
event-planning companies and airport concierge  aid their customers in conceptualizing, organizing, and carrying out a wide range of events. Event planners can choose to offer comprehensive assistance with every detail, or they can focus on one area (such as concierge services) and excel there.
Airport Concierge Services
Airport concierge is a service that helps passengers with various airport procedures, such as check-in, security, immigration, baggage claim and boarding. Airport concierge can also provide fast track access, VIP terminal access, airport transfer, executive security, and personalized assistance. Airport concierge can be booked by any passenger regardless of their flight class or membership status.
Event Planning / Organizing
Event Organizing is the process of managing a project such as a meeting, convention, tradeshow, ceremony, team building activity, party or convention. Event organizing involves setting a goal and knowing your audience for the event, picking a date, time and venue, choosing a platform (online or offline), crafting an invite and finalizing your guest list, leveraging social media and confirming your attendees, coordinating every detail of the event such as speakers, location, materials and equipment, ensuring event production and execution happens smoothly and measuring the success of the event based on your objectives.
Considerations
Some of the things that event planners should consider at the airport are:
accessibility and availability of public transportation to and from the airport.
 signage and wayfinding system at the airport to help attendees navigate easily.
security and health protocols at the airport ensure safety and compliance.
baggage handling and storage facilities at the airport to accommodate attendees' luggage.
amenities and services at the airport such as Wi-Fi, lounges, restaurants, shops, etc. to enhance attendees' experience.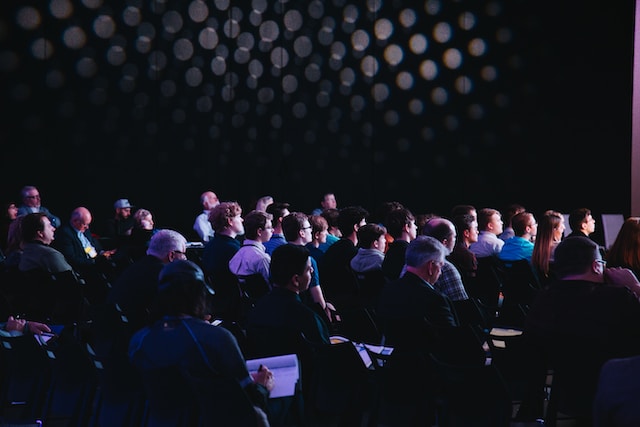 Why Is airssist A Good Choice For Event Planners And Organizers?
1- Save Time And Avoid Stress:
With airssist, you can book airport services for your travelers in advance, with just a few clicks !!  You don't have to worry about contacting multiple providers or negotiating prices. You can also track the status of your bookings and get instant updates on any changes or issues.
Your travelers will enjoy a seamless airport experience, with dedicated assistance from arrival to departure. They will skip long queues at immigration, security, check-in, and boarding. They will also have access to exclusive lounges, where they can relax or work before their flight.
2- Impress Your Guests And Enhance Your Reputation:
Show your appreciation and respect for your travelers by providing them with premium airport services that match their expectations and preferences. You can customize their airport experience according to their needs and requests.
You can also book VIP terminal services for your VIPs or speakers who require more privacy and comfort. By using airssist, you will create a positive impression and a lasting memory for your travelers, who will appreciate your attention to detail and professionalism.
3- Benefit From Competitive Prices And Flexible Policies:
To suit your needs and budget, we provide low pricing and adaptable coverage options. You'll be able to find the greatest deal possible by comparing the services of multiple vendors. Online transactions are protected and support a variety of payment methods.
Conclusion,
Whether you are organizing a corporate conference, a trade show, or any other type of event, airssist can help you make your guests' travel experience more memorable and enjoyable at the airport. With airssist, you can step up as an event organizer or planner by providing exceptional airport services that will exceed your guests' expectations.
There is no doubt that airssist will help you perform better as a planner or organizer. By reserving airssist Airport concierge services, you can make sure your guests have a pleasant and stress-free experience at the airport, save them time on airport paperwork, have a personal porter waiting on them, and treat them to first-class facilities.
if you want to learn more about airssist.com and how it works, visit their website at https://airssist.com/ or contact their customer support team via chat or email.