Traveling to another country can be an exciting experience. It also requires a lot of preparation and careful planning. But for embassy staff, The need for special privileges and services can make traveling to another country more challenging.
So, as a foreign leader or ambassador, you want your business trip to a foreign city full of chaos to go off without a hitch and exactly according to plan. The greatest option for reaching where you need to go in a timely, safe, and stress-free manner in such a situation is to hire airport concierge service.
airssist royal airport concierge is a specialist service designed for embassy staff convenience. This includes ensuring they have all appropriate documents, granting them access to VIP lounges, managing their luggage with a particular touch, and assisting them with all airport procedures.
How Airport Concierge Services Streamline the Travel Process for Embassy Crew?
Airport concierge services have revolutionized the way embassy crew travel, making it easier and more efficient than ever before. By streamlining the entire process from check-in to boarding, these services make it easier for embassy staff to reach their destination quickly and safely. With a range of services available, such as baggage handling, VIP Terminal access, check-in assistance, and transportation arrangements, airport concierge services provide an invaluable service to embassy staff.
In addition, these services can minimize stress and increase overall productivity by eliminating unnecessary waiting times. By handling all the necessary arrangements in advance, airport concierge services can ensure that embassy personnel arrives at their destinations on time and without incident.
What are the Most Common Airport Concierge Services Used by Embassy Staff?
Airport concierge services are becoming increasingly popular among embassy staff, who often require assistance with travel-related tasks. These services provide a range of amenities, from arranging transportation to and from the airport to providing information about local attractions and activities. We will discuss the most common airport concierge services used by embassy staff and their benefits.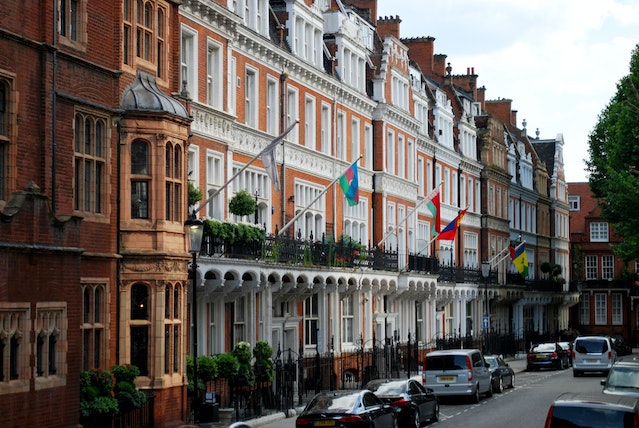 1- Executive Protection and Bodyguard Services:
Executive Protection and Bodyguard Services for embassy travelers are becoming increasingly important. In order to ensure the safety and security of embassy staff, airssist royal airport concierge services have become an integral part of the diplomatic process.
To protect the comfort and safety of embassies on their travels, airssist offers a tailored personal security services to each individual client's needs and requirements.
2- Meet and Assist Service:
Embassies are pressed for time as they rush to complete their diplomatic missions and duties, and they cannot afford to wait in long airport lines. Therefore, airssist Meet and Greet service is the most suitable service for the embassy crew to have a seamless trip.
When arriving at the airport, embassy staff will be greeted by a personal greeter who will assist them with any processes or formalities they need to complete, and then lead them to their VIP lounge where they may rest, eat, and conduct work in a secure and comfortable environment.
3- VIP Terminals Access at the Airports:
If embassies desire more solitude and comfort, airssist's VIP Terminal service can provide transport to a separate terminal where guests may unwind in a lavish lounge with free drinks, Wi-Fi, and other amenities. Additionally, they have their own check-in counter, screening area, passport control booth, and boarding gate.
4- Limo Transportation Service:
airssist provides better limousine services since it has a fleet of premium Limos that deliver embassies from point A to point B safely and comfortably. Embassy can select a luxury chauffeur-driven car of their choosing and will arrive at their destination while living the luxury experience.
The Bottom Line,
airssist is an easy-to-use online booking tool that allows to book  VIP airport support services in a few clicks. You can select from over 500 airports across the world where airssist has connected with dependable and recognized airport concierge services. When making a reservation, you can also compare rates, reviews, ratings, and amenities of other providers.
Booking through the airssist online platform will improve your airport experience in ways no other firm can match, and at prices, you'll actually be able to afford. We take immense satisfaction in the zeal, politeness, and competence with which we serve our customers.
Book now at https://airssist.com/  and enjoy that "First Class Feeling" with airssist.