Step Ahead with Confidence at Kenneth Kaunda Airport with Our Kenneth Kaunda Airport Airport Porter Service.
Take a confident stride forward at Kenneth Kaunda Airport, guided by the expertise of our Airport Porter Service. With airssist, we're not just your support; we're your travel companions, ensuring every step is marked by convenience and excellence. Let us handle your luggage with care, so you can navigate the airport with confidence, knowing that your journey begins with a touch of elegance and a sense of adventure that only airssist can provide.
Let Us be Your Airport Porter service at Kenneth Kaunda Airport 
Allow us to be your trusted Airport Porter service at Kenneth Kaunda Airport. With airssist by your side, we're more than just assistance; we're your partners in making your airport experience exceptional. Rely on us to handle your luggage with precision, giving you the confidence to stride through the airport with ease and grace. Embrace the journey with airssist, where every moment is an opportunity to elevate your travel adventure. Friendly and experienced staff provide: 
Assistance at the baggage carousels  

Transportation of items to the Check-in desks 

Transportation of baggage to taxi or bus area, etc

Assistance to groups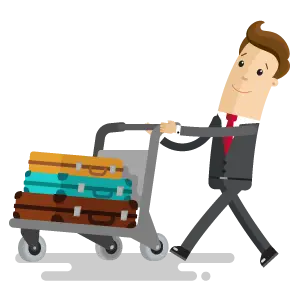 Why is it Important to Use airssist Airport Porter at Kenneth Kaunda Airport?
We're not just luggage handlers; we're your pathway to seamless airport navigation, ensuring every detail is handled with care and precision. With airssist, your journey becomes an effortless expedition, marked by sophistication and confidence. Trust us to redefine your travel adventure and turn every step into a memorable experience.