All you need to know for your travel from/to London Gatwick Airport, United Kingdom.
Gatwick Airport is know as London Gatwick (LGW, EGKK) is one of the main airports in England. Gatwick Airport started the commercial flights since 1933, and it has 2 terminals with 65 total gates north & south.
Different airlines operate in this airport like British Airways, Titan Airways, EssyJet UK, TUI Airways, Wizz Air UK and more international airlines. More than 10 million passengers traveled from/to Gatwick Airport according to Wikipedia statistics 2020.
Gatwick Airport is one of the busiest airports in the UK and Europe after Heathrow Airport, in 2015 Gatwick handled more than 40 million passengers and it was selected as the 35th busiest airport worldwide having 55 aircraft operating per hour.
You need to know the busiest destinations to and from Gatwick Airport, so you can expect and prepare for your airport passage at Gatwick, for that we will list the busiest routes and suggest the best solutions to avoid airport crowds, long queues and to fasttrack your airport experience at Gatwick airport:
The Busiest is Dublin Airport to Gatwick and vice versa, the Geneva Airport comes at the second stage, after that Barcelona Airport, Amsterdam, Belfast, Madrid, Dubai International Airport, Edinburgh Airport, Barbados, and Malaga.
People experienced so many difficulties this year when traveling to UK airports due to Covid19 situation, which is causing a waiting time of 10 hours at the airports for COVID PCR test, security checks, and check-in.
For that we advise you to book airport assistance and Gatwick Airport Concierge services when traveling to or from Gatwick Airport.
Meet and Greet Gatwick Airport is an affordable and great service for travelers to avoid waiting at the queues and wasting hours at the airport. With our Meet and Assist airport service at Gatwick, you will have a personal assistant who will be holding your name board and waiting for you at the door to guide you through all airport procedures, and you will pass on the fasttrack lanes so you can finish all airport procedures, check in and immigration security checks quickly without waiting in long lines, also your personal assistant/greeter will help you with your bags and provide the needed porter for luggage assistance at Gatwick. You can always book Gatwick Airport Lounge access like No1 Lounge in North Terminal and South Terminal, Clubrooms lounge access, and Plaza Premium lounge access at Gatwick airport. Click here to learn more about all the service details, and to know how we can assist you at Gatwick airport.
Many people also face some difficulties finding transportation or taxis from and to Gatwick, or finding parking at Gatwick Airport. For that you can also book our Gatwick airport Transfer services and car hire to get luxury and affordable transportation or Chauffeured Limousine to or from Gatwick Airport.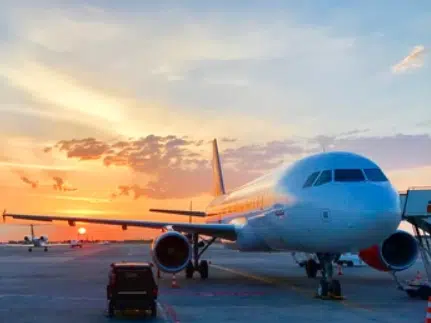 Latest Travel Advice for your travel to/from Gatwick Airport
If you're departing from the UK you need to check the entry requirements of the destination you're traveling to, some countries will require a negative PCR test, others will accept the Vaccine certificate, and some don't require any document.
So always make sure you check the requirements of the country you're traveling to by checking with the airline and airport.
If you're arriving to England, you will need to apply UK government COVID19 rules when arriving to Gatwick Airport and any other airport in England. If you're fully vaccinated and traveling to England you will need to do PCR COVID-19 test maximum after 2 days from arrival. And after 22 October arrivals to Gatwick airport can book LFD test (Lateral Flow Device) instead of PCR test.
If you're not fully vaccinated and traveling to Gatwick Airport or any other airport in the UK, you need to do a PCR test 3 days prior to your arrival, and you will need to do 2 other tests on day 2 and day 8 after arrival, and you will need to complete a quarantine at home or staying place.
You should always complete a passenger locator form when traveling to England.
To avoid any confusion when traveling to/from London Airport Gatwick we advise you to book our meet and greet and airport assistance service at Gatwick Airport, and our team will help you to finish all the needed requirements for your travel to England and will assist you at the airport so you can finish all airport procedures easily in few minutes.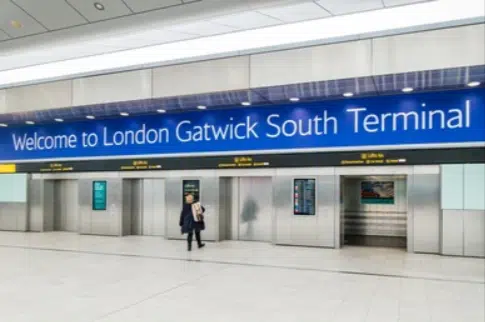 Gatwick Airport Facts:
Gatwick supported the contactless travel experience to protect travelers, so Gatwick is part of the Oyster and Contactless Payment Network.
Gatwick is listed as UK most accessible airport, and they applied many upgrades to facilitate travelers experience at Gatwick Airport.
Check in time for flights in Gatwick Airport is 3 hours for international flights, 2 hours prior to European Flights or 1.5 hours prior to departure of domestic flights
You need to have your Travel Insurance document with you besides the passport, tickets and covid documents for sure.
If you experience delays for flight for more than one hour you can check for having a fair compensation amount
If you're looking for a place for your stay, there are wide range of hotels in the Gatwick area.
For assistance at Gatwick Airport for a seamless and memorable experience at the airport, you can contact us to book our fasttrack and airport concierge services.
Or for more luxury and VIP First class feeling you can book your private lounge VIP Terminal access.