Why is it important and beneficial to use airssist Greeter at Baden Oos airport in Baden Baden?
Experience a stress-free travel experience at Baden Oos airport in Baden Baden with the help of a personal assistant! Our personal assistants offer a range of time-saving services, including handling airport procedures, arranging ground transportation, and assisting with luggage, to ensure a smooth and efficient arrival and departure. With language support, our personal assistants can help you communicate effectively with airport staff and local service providers, minimizing the risk of miscommunications and adding an extra layer of convenience to your trip.
Airport Greeter at Baden Oos airport
Our personal assistants can also assist with various business-related tasks, such as making reservations, arranging meetings, and handling important phone calls or emails, allowing you to stay productive and efficient during your travels. Plus, they can offer valuable local insights and recommendations about Baden Baden, including the best restaurants, attractions, and accommodations, making your visit more enjoyable and memorable.
We pride ourselves on providing customized service tailored to your specific needs and preferences. Whether you require assistance with business-related tasks or have any other specific needs that may arise, our personal assistants are here to ensure you have a comfortable and stress-free travel experience.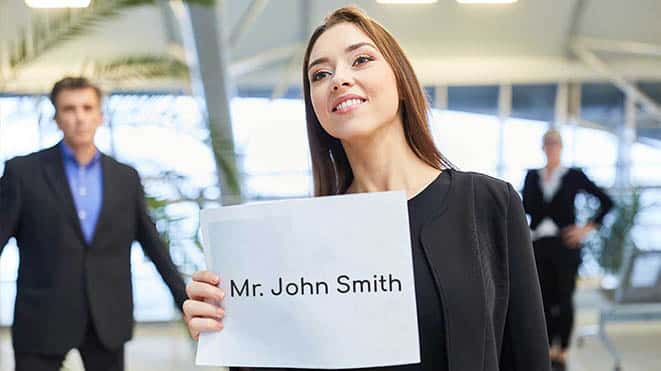 Benefits of an Airport Greeter for assistance at Baden Oos airport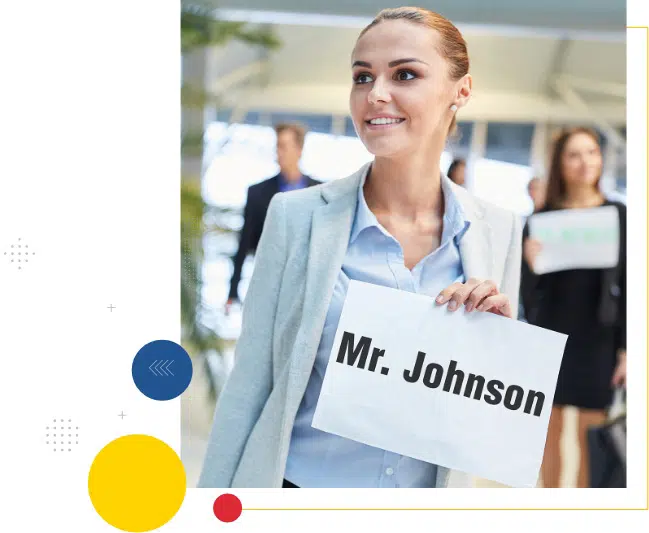 By hiring a personal assistant at Baden Oos airport in Baden Baden, you can enjoy the convenience and peace of mind that come with having a professional guide you through the airport and beyond. This can help you save time, minimize stress, and make the most of your travel experience in Baden Baden, allowing you to focus on your business objectives and making the most of your trip. Don't let the hassles of travel get in the way of your business goals – book a personal assistant today and experience a stress-free travel experience like never before!