Airport Assistance for Elderly at
Southwest Florida International airport in Fort Myers (RSW)
& Seniors Escort
Assistance for senior and older passengers is crucial at the airport because they have a tough time navigating large terminals and long lines.
When you reserve Airport aid for Elderly at the airport, you'll enable them to skip long lines, gain entrance to the lounge, receive escort and aid during airport processes, and take advantage of the luxury and leisure offered there.
Why do you need airssist Meet and Greet Service at Southwest Florida International airport in Fort Myers (RSW)
Enhanced mobility: Senior travelers may face difficulties walking long distances or carrying heavy luggage. Airport assistance can provide wheelchairs or electric carts to transport them around the airport, making the journey more comfortable and less physically demanding.

Language support: Senior travelers who do not speak the local language may find it hard to communicate with airport staff or navigate the airport. Airport assistance can provide interpreters or multilingual staff to assist them with their needs.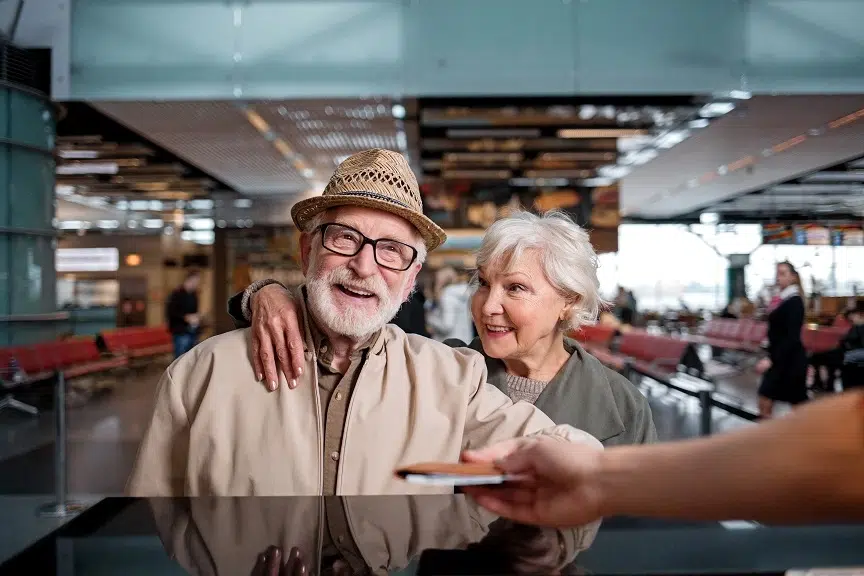 Streamlined security procedures: Senior travelers may find airport security procedures confusing, particularly if they are not familiar with them. Airport assistance at Southwest Florida International airport (RSW) can guide them through the security procedures, making sure they are comfortable and understand what's happening.

Convenient boarding: Boarding a plane can be stressful, especially for older passengers who might need extra time or help. At Southwest Florida International Airport (RSW), airport assistance might include expedited boarding, pre-boarding, or help boarding the aircraft.

Medical assistance: Senior travelers could have unique medical requirements that necessitate particular consideration. The Southwest Florida International airport's (RSW) airport assistance can make arrangements for medical personnel or specialized medical equipment to be on hand, assuring their safety and comfort during the flight.