Airport Assistance for Elderly at
Douala International airport in Douala (DLA)
& Seniors Escort
Senior and older tourists need assistance at the airport since traversing major airports is challenging for them, especially with lengthy lines and crowded terminals.
By ordering Airport aid for Elderly at the airport, you will enable them to bypass long lines, gain entrance to the airport lounge, receive escort and aid through airport formalities, and enjoy the luxury and leisure on offer.
Why do you need airssist Meet and Greet Service at Douala International airport in Douala (DLA)
Improved mobility: Senior tourists may struggle to walk long distances or carry heavy bags. Airport help can provide wheelchairs or motorized carts to convey passengers throughout the airport, making the trip more pleasant and less taxing.

Language assistance: Senior passengers who do not speak the local language may have difficulty communicating with airport personnel or navigating the airport. Interpreters or multilingual workers might be provided by airport help to assist people with their needs.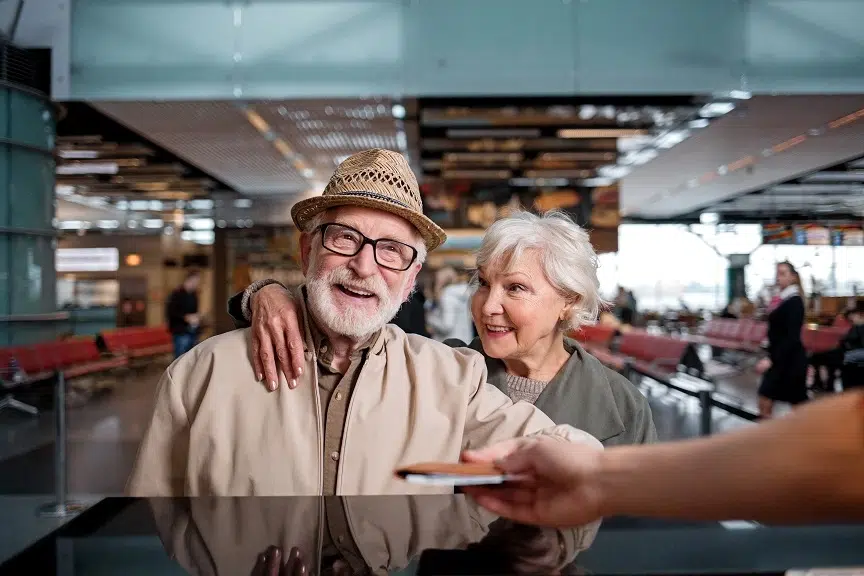 Streamlined security procedures: Senior travelers may find airport security procedures confusing, especially if they are not familiar with them. Airport assistance at Douala International airport can guide them through the security procedures, ensuring they are comfortable and understand what's happening.

Boarding convenience: Boarding a flight can be stressful, especially for senior travelers who may need extra time or assistance. Airport assistance at Douala International airport can provide priority boarding, pre-boarding, or assistance with boarding the plane.

Medical assistance: Senior travelers may have specific medical needs that require special attention. Airport assistance at Douala International airport can arrange for medical staff or special medical equipment to be available, ensuring their safety and comfort throughout the journey.