Things can easily go the wrong way, especially when traveling. You might get to the airport and forgot your passport. You have to pay too heavily for the extra baggage. Or your bags might get stolen. Relax and take a deep breath! None of it has actually happened. But it might happen to anyone of us. airssist  today provides solution to your absolute traveling nightmares.
1- You miss your connecting flight
The most nightmarish of all traveling nightmares is missing a flight. Especially if it's a connecting flight. You should obviously book a connecting flight where you have time to complete all airport formalities. But for some reason if you miss a flight, first take a deep breath. Then be ready to spend a little extra money to book the next flight. Contact your airline to arrange the next possible flight and inform your receiving party about it. You can also turn to twitter to get help quickly from the airlines. Many airlines have been using their twitter handle to connect with their customer to provide good service.
To avoid all this, you can book airssist Meet and Greet for your transit flight. By fast-tracking all your airport formalities, your transit becomes smooth and fast. You don't have to stress to find your way fast in case you miss your flight. The airssist greeter will help you with a quick and easy transit.
2- An airport overcrowded with people
You leave home on time. You reach airport on time. But there is an endless queue at every step of the way. Your dreading that you might miss you flight. And your legs are aching with all that standing in airport queues. But worry not, we have the perfect solution – airssist Meet and Greet! With IATA predicting 8.2 billion Air Travelers in 2037, airports are becoming more and more crowded. Everyone is looking for a better way to travel and airssist offers you just that.
Meet and Assist or Meet and Greet, whatever you call it, helps you fast-track your airport journey. You get to skip long airport lines to get priority check-in and fast-track at other airport formalities. To know how it works read our blog about how airssist Meet and Greet works.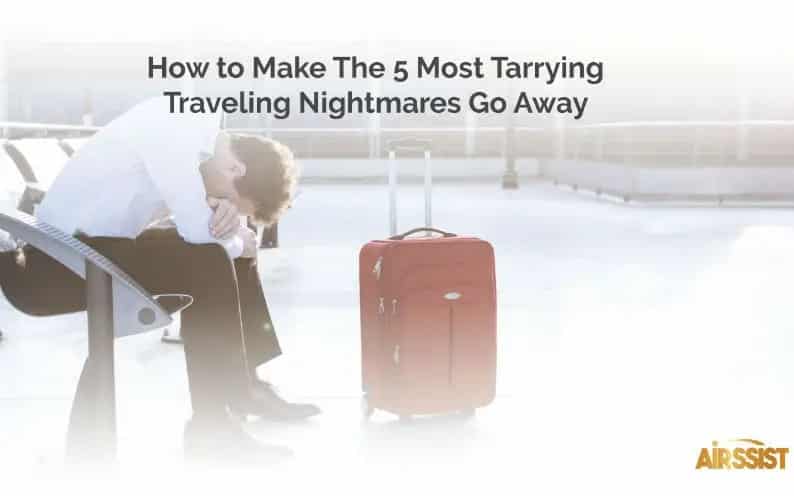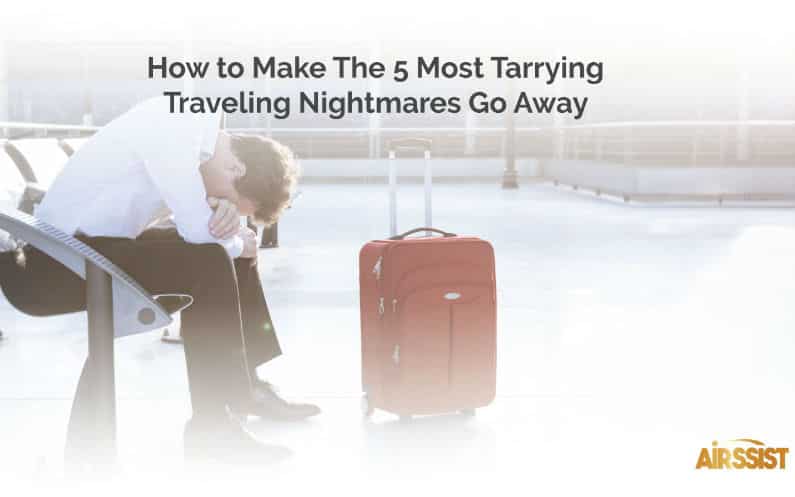 3- Getting lost and not understanding the language
In today's world with GPS and all, no one can get lost easily. But it can still happen to any travelers. What I your phone has no internet? You should definitely keep someone informed of where you are traveling, especially during your solo vacation. Carry a small diary with important numbers, in case your phone's battery dies. Memorize the name of your hotel, so you can try to ask where it is. Read about what more you can do if you get lost during travel.
One can also get lost in today's larger than life airports. With massive being constructed everywhere, from Singapore Changi Airport to new Istanbul Airport, getting lost in airport is too easy. To ensure that you sail smoothly through your airport journey opt for airssist Meet and Greet.
4- Your flight is delayed, and you're stuck in the airport
The thumb rule says the perfect time to arrive airport is 2 hours for domestic flights and 3 hours for international flight. Say you followed this and arrived at the airport exactly 3 hours before your international flight. But the worst happens, and your flight gets delayed for 7 hours. Now with 10 hours to spare at a foreign international airport, what to do? This can easily be turned into a nightmarish experience for any traveler. With many airports located slightly away from the main city, going back to the city is not always an option. You can a) hit up the nearest restaurant/ café but how long can you stay there. Time to switch to option b) get access to Airport lounge through airssist Meet and Greet. Read 5 reasons why you should use an airport lounge to know why you should definitely get access to airport lounge for your next travel. Since it is an addon, you will have the advantage of a stress-free airport journey too.
5- You are injury during travel
Broke a bone while hiking? Slipped due to water on the street? Or got some serious health problem? First and foremost, get a medical insurance. We cannot stress how important it is to get medical insurance during your travel. To avoid hefty bills, it is always advised to get your back covered by having a decent medical insurance for during traveling.
At the airport, airssist has got you covered. Wheelchair assistance is also a part of airssist Meet and Greet , along with porter service, dedicated assistance and more. Have much-needed peace of mind that your airport journey will be taken care of by a professional.