While none of us can travel right now to explore new locations or visit our favorite destinations, due to the corona virus COVID-19 situation and airlines closing, but we can always travel the world in few hours by reading travel books to keep our spirits high. We can spend our time deciding our next travel destination as hopefully this situation will not last so long, and we will be all be hungry to travel the world when flights open their doors again soon.
We have enough time to start traveling the world from home, and exploring all the countries, cultures, cuisines and beautiful places through the below books, and once this pandemic is over, we can all implement what we read on reality and bring out our inner wanderlust, explore exciting locations, meet new people, and welcome the new dawn of happiness with fun and travel.
Till then it is always a good idea to flip through pages of some of the top travel book and learn about different countries, new culture, cuisines. These travel books can help you decide your next adventure and where you should travel once this coronavirus nightmare ends.
The Directions to Happiness by Bruce Northam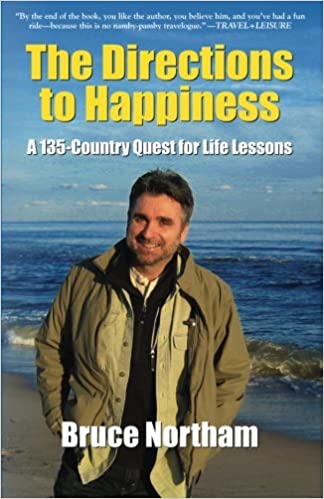 Publisher: CreateSpace Independent Publishing Platform
As the name suggest, Bruce Northam's The Directions to Happiness: A 135-Country Quest for Life Lesson, takes you on a ride with the writer to different countries in search of life lessons, where he meets new people from different cultures and stories. Each character is full of life and blood, offering insightful perspective about life. The inspire the wanderlust in us to hit the road and create beautiful memories along the way.
A Walk in the Woods: The World's Funniest Travel Writer Takes a Hike by Bill Bryson
Publisher: Transworld Digital; Film Tie-In edition
This one is especially for all the hikers and backpackers, where Bryson through his wit and humour writes an expose of the famous Appalachian Trail. He introduces us to the many faces he meets along his hike, offering an insight to the hiking from a novice's lens. If your heart is aching for the outdoor, A Walk in the Woods is the book for you.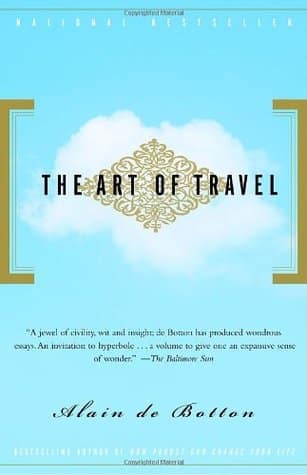 Publisher: Vintage; Reprint edition
Sometimes we need a reason to travel and The Art of Travel does exactly that. Botton in this enriching book, reminds all of us why its important to hit the road every once in a while.
Himalaya by Michael Palin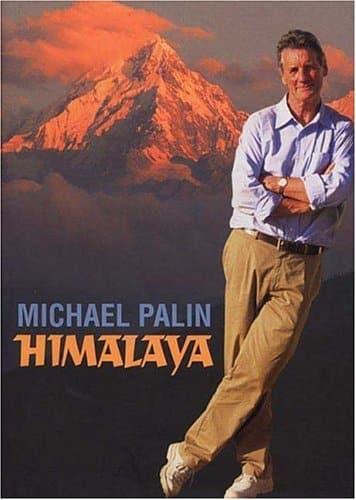 Publisher: Orion Publishing Group
Travel guru Michael Plain, memoirs his six month long adventurous trek of the mighty Himalaya. Starting his journey from the borders to Afghanistan to south west of China, we travel along Palin through the Khyber Pass and Hindu Kush to the gigantic peaks of Everest and K2.
Around the World in Eighty Days by Michael Palin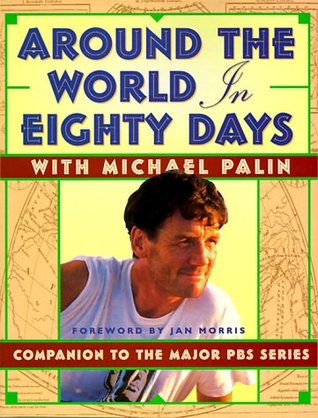 Publisher:  Phoenix (an Imprint of the Orion Publishing Group)
Another great one by Palin, Around the World in Eighty Days, is one of the best travel books, where he writes about his journey through the globe. The book is also available in form of Palin's televised voyage.
A Moveable Feast by Lonely
Planet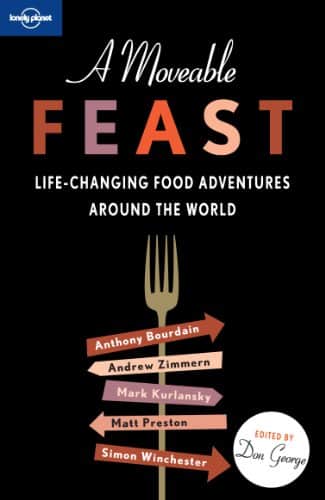 Edited by Don George, Matthew Fort and Stefan Gates, A Moveable Feast, is a great collection of 38 short stories written by foodies and chefs from around the world. You're in for a gastronomic journey, when you pick this one up.
Lands of Lost Borders: A Journey on the Silk Road by Kate Harris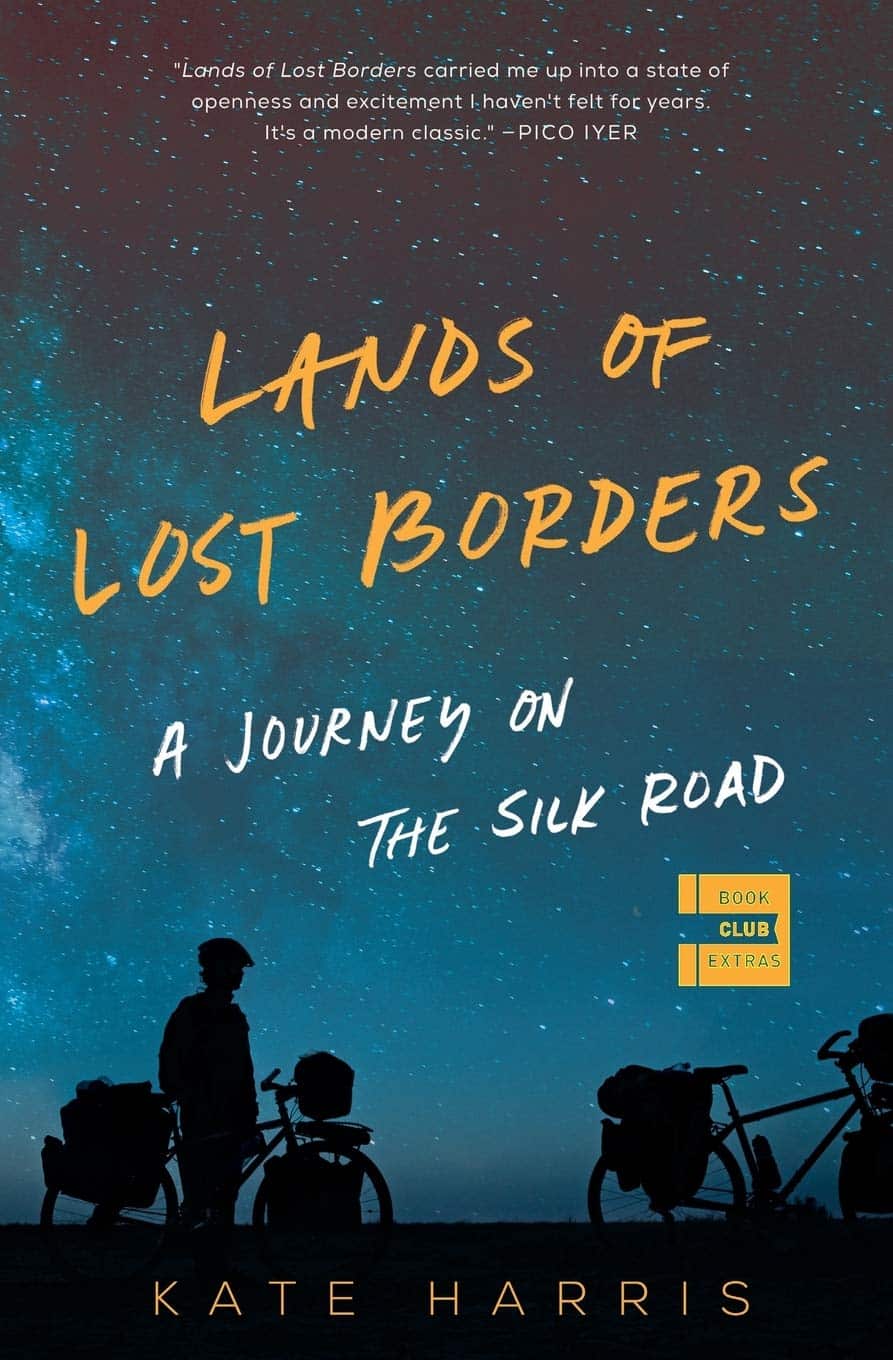 Publisher: Dey Street Books
Lands of Lost Borders takes you on a cycling adventure through the Silk Road. Harris in this intriguing memoir traces her journey of a year spent cycling the Silk Road.
River of Doubt: Theodore Roosevelt's Darkest Journey by Candice Millard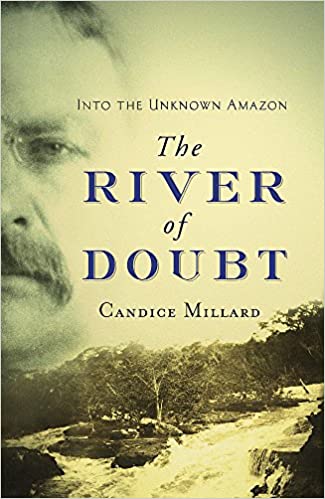 This adventure travel books, accounts the 26th president of US Teddy Roosevelt's travel through the enthralling Amazon rainforest. Roosevelt had taken the journey after his defeat, to satisfy his thirst for adventure and travel.  River of Doubt is the book for travel enthusiasts and history buffs alike.
A Woman Alone: Travel Tales From Around the Globe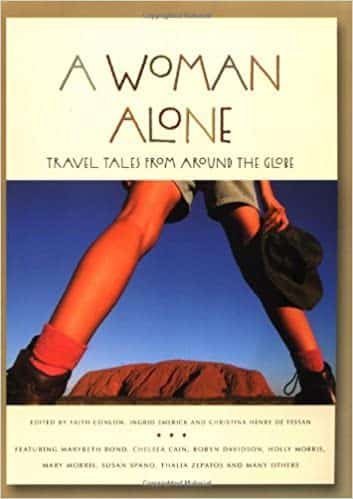 Solo travel can often seem terrifying. But A Woman Alone: Travel Tales From Around the Globe edited by Faith Conlon, Ingrid Emerick and Christina Henry de Tessan, an inspiring collection where women solo travelers share their stories, motivates us all to leave the doubt behind and conquer the fear of traveling alone.
On the Road by Jack Kerouac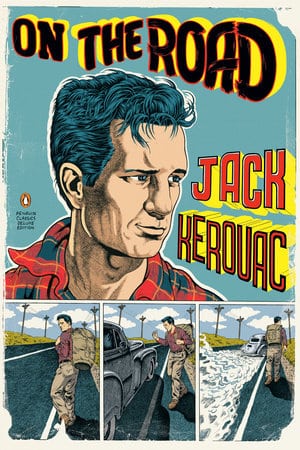 Publisher: Penguin Classics
On the Road, a great classic by the beat generation writer Jack Kerouac is a must read for all travelers. Kerouac traces his adventures with his pal Neal Cassady, as the two of them journeys cross-country in search of the meaning of life.