Ramadan this year falls in the beginning to May till the start of June. A joyous month where daily life completely changes. When visiting certain parts of the world during Ramadan you are in for a serious culinary treat! Looking for a place to enjoy the ultimate Ramadan experience? AIRSSIST guides you to the top 5 places to visit during this holy month.
United Arab Emirates
With flights in Dubai International Airport (DXB) being canceled, rescheduled, or moved to Al Maktoum International Airport (DWC) due to the runway closure at DXB from April 16 to May 30, which is during the month of Ramadan, it is time to turn your eyes towards other wonder of the United Arab Emirates (UAE). UAE is more than just Dubai and Abu Dhabi (we have mentioned about the benefit of traveling to Sharjah International Airport), it has five more beautiful emirates to explore- Ajman, Fujairah, Ras Al Khaimah, Sharjah, and Umm Al Quwain. With beautiful resorts of Fujairah, Jebel Jais mountain of the North-Western Hajar range in Ras Al Khaimah or the Jabal Hafeet mountain located on the border of UAE and Oman, UAE has a lot to offer. During Ramadan, enjoy different iftar events where you can dine like a sultan in one of the many luxury hotels located across the different emirates Airports to Use
Istanbul, Turkey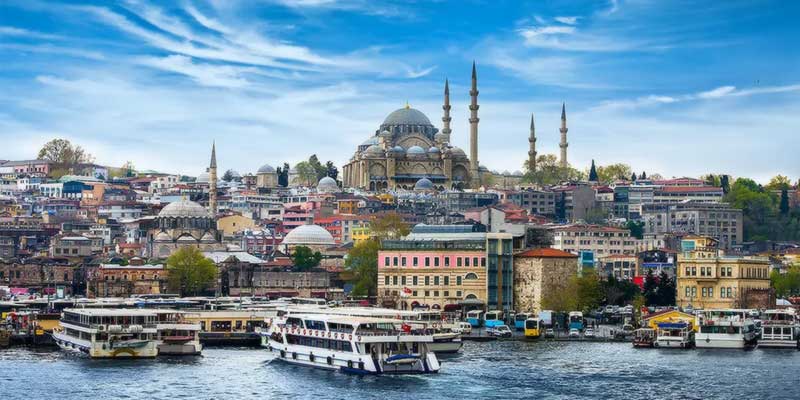 The enthralling city of Istanbul, once the capital of Islamic culture during the Ottoman Empire, celebrates Ramadan like no other city. People in Istanbul focus as much on the fast itself as it does around breaking it. Enjoy a multi-course meal infamous tenets or hotels, watch street performances of shadow puppets and traditional folk dances, and visit Istanbul's famous Blue Mosque. In certain parts of Turkey, drummers go from street to street to wake people in time for sahur (the morning meal before the fast begins). When traveling to Istanbul you will be using the
new massive Istanbul Airport
.
Airport to Use
Marrakech, Morocco
As we told you earlier, Marrakesh is the place to go during springtime, which means if you haven't visited it during the Easter holiday you should definitely explore it during the month of Ramadan. During Ramadan, the flight tickets will be cheaper, and the streets will be less crowded, you can easily plan a Budget City Break in Marrakech. After sunset is the time you really get to enjoy an enhanced Morocco experience. The breaking of the fast together with everyone offers an opportunity to mix with the locals and try the traditional Iftar meal. Airport to use:
Kuala Lumpur, Malaysia
Ramadan in Kuala Lumpur is especially famous for its food markets and bazaars. It is the best time to enjoy authentic Malay cuisine. The city turns into a food festival, as these food bazaars or markets offer a range of traditional culinary delights, delicacies, and desserts, most of which are unique to Malaysia. While there might be few Malay-owned restaurants that may be closed during the day, but travelers can enjoy a wide range of local Indian, Chinese, and Peranakan cuisine, as well as international delicacies available in the Ramadan Bazaars. Celebrations in Kuala Lumpur also includes special performances of traditional dances. Airport to use: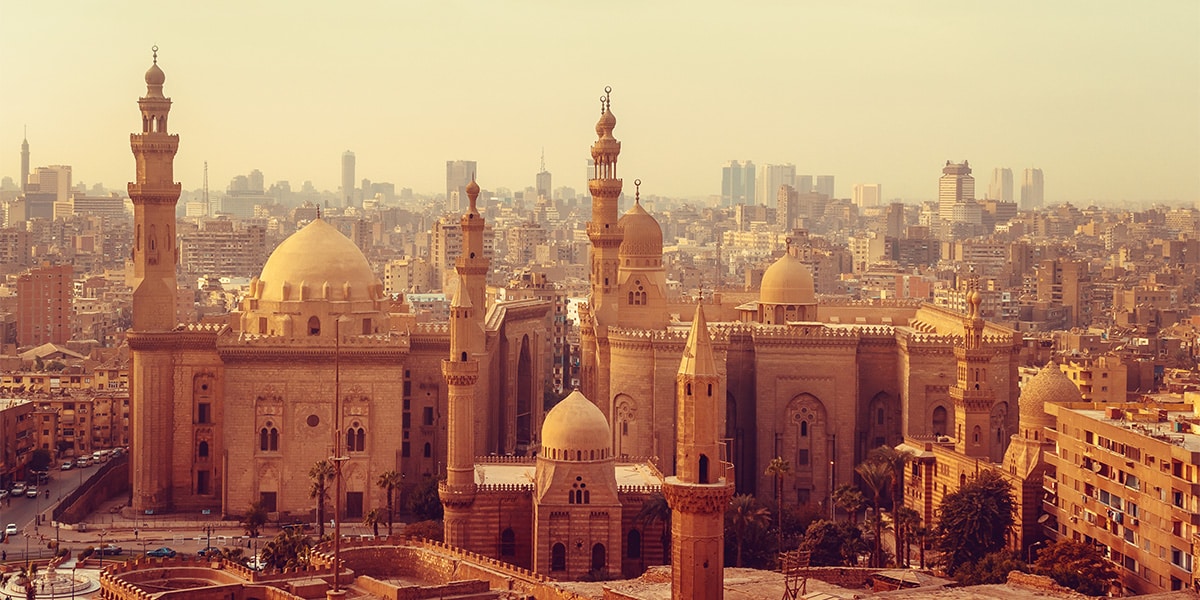 Cairo, the city of pyramids, is a place with a rich past where many ancient civilizations met leading to a mixed cultural heritage. During the holy month of Ramadan, you get the festive vibe all around Cairo, with homes, restaurants, and streets of Cairo being beautifully decorated. In certain parts, lanterns are lit at sunset as an indicator of the end of the fast and are turned off at sunrise to signal the start of the fast. Streets become lively, especially after sunset, which is when you get to enjoy
Cairo's culinary delights
. during the day you can visit Cairo's main tourist attractions as they remain open during Ramadan.
Airport to use:
Cairo International Airport (CAI)