DGCA: Address Issues Raised on Social Media, Update About Delays, and Refund for Passengers Traveling on an Airline Flight in India
Airlines flights in India have been asked to up their game. Travel Leisure is ever–increasing in India, but so are delays in flights. Worry not there is good news for passengers in India using airlines flight. In a welcome move, the Directorate General of Civil Aviation (DGCA) issued new guidelines for Indian flights. The new rules will avoid inconveniences to passengers traveling on airlines flight in India. Issued on 11 October, the guidelines make redressal of passenger complaints the top priority. 
The DGCA has warned of strict actions if negligence is found on the part of airlines in India. They issued a statement saying, "Prompt redressal of passenger complaints should be the topmost priority and must be attended to as per the relevant provisions of the CARs." The new rules came out after DGCA met with authorities and officers of domestic airline flights.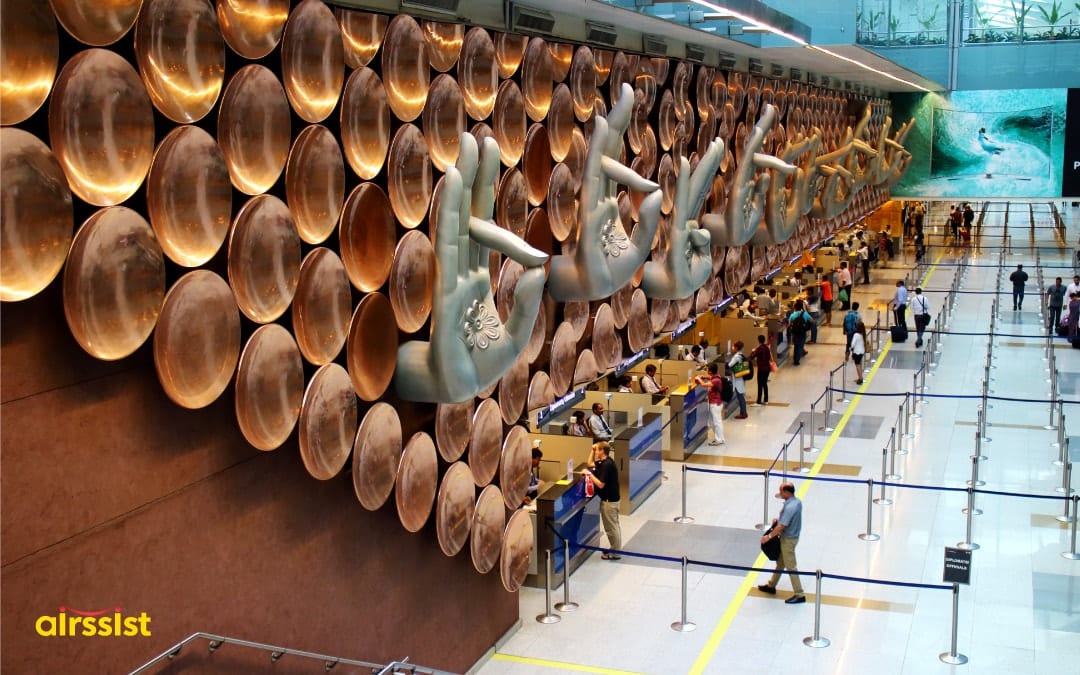 Resolving Social Media Complaints
The guidelines have emphasized on timely redressal of passenger complaints. Especially the ones raised through social media platforms like Twitter and Facebook. DGCA has advised to address the social media compliments quickly and resolve them at the earliest. Indian railways, on the other hand, have been applauded for resolving social media complaints. Recently they helped a son who couldn't contact his mother onboard a train.  
Provisions To Be Made in Case of Airlines Flight Delay
Flight delay has become one of the main nightmares of passengers traveling by air. Airline flight delay makes one lose time, and energy and is a big cause of inconvenience. DGCA has issued rules in case of flight delays and cancellations. In such scenarios, airlines will now have to provide food and water to passengers. Also, special provisions must be made for senior citizens. To ensure any inconvenience to elderly travelers the best option is Meet and Greet. Read more on how Meet and Greet helps elderly travelers.
Regular Updates Must Be Provided in Case of Travel Delays
Airline flights have been asked to provide regular updates to passengers for flight delays. Airlines now must send SMS in case of flight delays of more than 30 minutes. They must send repeated SMS after 30 minutes. Updates to passengers include flight delays, cancellations, and boarding gate changes. 
Travel Agents Must Share Contact Details With Airline Flights
Travel leisure nowadays is done often through travel agents. Or travel portals and websites. Thus, DGCA has regulated travel agents to share the contact details of passengers with airlines. This will help airline flights to update passengers about their flight travel details. 
Refunds of Tickets Are To Be Done Promptly
Flight cancellation can be stressful as hell. Not only do you have to plan your journey again. you worry about the refunds too. To address this issue, DGCA has asked for a prompt refund of tickets. Airlines must initiate refunds through proper channels. Be it through travel agents or portals.  
Airline Staff To Be On Their Best Behavior
Passenger satisfaction is integral to a good journey. The guidelines also advise airlines to ensure the proper conduct of their employees towards passengers. 
While for your onboard journey, there is nothing much you can do. But you can improve your airport journey. By making your airport travel smooth, you take half the stress of your traveling away. All you have to do is book Meet and Greet from airssist. Select from the best packages available at your airport. Compare the prices and book a memorable airport experience in just a few clicks.