All Commercial Scheduled Airlines will now fly from the new Istanbul Airport
The official move from Istanbul Atatürk Airport to Istanbul Airport is finally happening. The massive Istanbul Airport has served more than 405,000 passengers to date and aims to be one of the world's largest airport. After the full opening of the airport got delayed three times, Istanbul Airport will fully open from 6th April 2019, 21:00 UTC. Read along to know more details about the airport. here's not a train system connecting any of the gates and you have to navigate all 15.5 million square feet by foot, or using the moving sidewalks, of which there aren't even enough. See the Layout of the New Istanbul Airport  Skip all that hassle and get an Airport Meet and Greet package.  
The IATA code game
The current IATA airport code, a three-letter code designating airports around the world, for Istanbul Atatürk Airport is IST and for Istanbul Airport is ISL. But after 6th April 2019 00:00 UTC, it will be switched. For Istanbul Atatürk Airport it will be ISL and for Istanbul Airport it will be IST.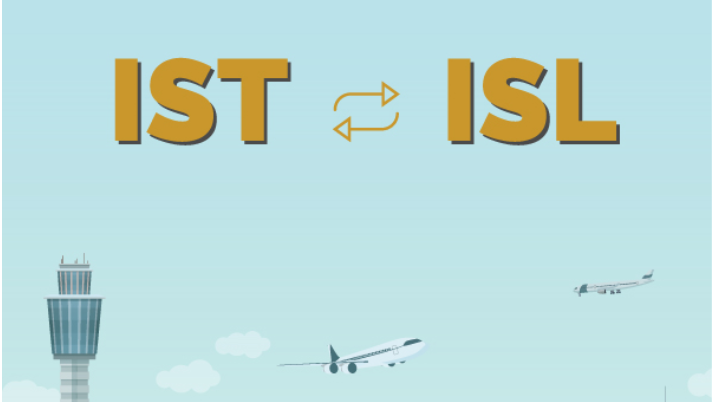 Turkish Airlines and others will be shifting their base
Turkish Airlines too have issued a statement confirming that the transition from Istanbul Ataturk Airport to Istanbul New Airport will take place on April 6, 2019. They will be relocating to Istanbul Airport. Their last scheduled flight from Istanbul Atatürk Airport will on 6th April, at 02:00 local time. From 6th April 14:00 local time, they will be operating from the new Istanbul Airport. The move will presumably be applied to other major airlines.
It is the plans for a mega airport
Istanbul's new airport aims to be one of the world's largest, with the first phase completed on 29th October 2018. The current potential of the airport is to accommodate 90 million passengers annually. After the second phase of construction which is expected to be completed in 2013, the number will rise to around 200 million. The airport will connect to 350 destinations worldwide.
Services airssist will provide at Istanbul Airport
From 6th April 2019, airssist will offer its three services- Airport Meet and Greet
Additional Services: 
VAT Reclaim 

 

Visa Assistance 

 

Personal Security Services 

 

Multi-lingual greeter 

 

Airport Lounge 

 

Porter Service

 

Special needs & much more.

 
To know how we make your airport journey truly memorable at public terminals, read
Who is this service for?
Meet airssist Travellers
At airssist we create the whole range of airport experiences in every city in the world, whether you are a big family who loves to travel together; a company who goes to a team building event; a group of friends heading to the Brazilian Carnival; a couple who needs a romantic gateway; a VIP or even VVIP, who needs extra privacy; a businessman attending a congress or just a traveller with his expected annual holiday- the point is, we got you covered with airport services and more…