Medical care in your country is not so good? Looking for alternative options? Why not fly abroad to take care of your health or the health of your loved ones. Medical tourism is a real thing and has become one of the rising sectors in the tourism industry. Traveling for healthcare abroad not only for cosmetic surgeries but for every other kind of surgery has become easier. Today we tell you everything you need to know about Medical tourism and travel health.
What is Medical Tourism?
Medical tourism as explained by Medical Tourism Association  is "Where people who live in one country travel to another country to receive medical, dental and surgical care while at the same time receiving equal to or greater care than they would have in their own country." In simple terms, medical tourism is traveling for medical care to another country. "Domestic Medical Tourism" is when you travel within your own country for medical, dental and surgical care.
Why is there a rise in medical tourism or traveling for healthcare abroad?
The rise of medical tourism is because of two factors. First, healthcare in certain nations like the USA is exorbitantly expensive. There are people who cannot afford expensive healthcare in their country. And others are unable to afford their insurance premium. Their only option is to travel to a country, usually less-developed countries, for affordable and quality medical care. Second, is people who travel for healthcare abroad to countries with better access to high quality of medical care.
The multibillion-dollar medical tourism industry is rising at an alarming rate. With cost being the key reason behind people traveling for healthcare abroad.
Is medical tourism expensive?
If you're living in the US and you or a loved one need heart surgery, it would cost you a fortune. Cardiac surgery in the US can easily cost up to $50,000. The same surgery in a reputed hospital in India would cost around $5,000- $7,000. Thus, the cost of savings in many cases can be up to 90%.
Traveling for medical care is not new. But there has been a substantial rise due to low costs of travel and easier air travel options.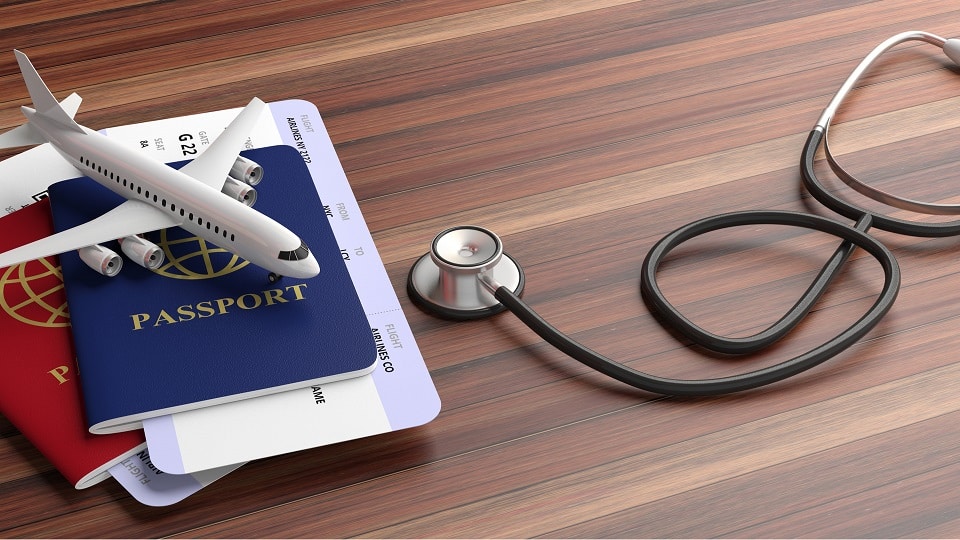 What are the top 5 Medical Tourism destinations in the world?
According to Medical Tourism Magazine, India tops the list in Medical Tourism destinations. India welcomes around one million medical tourists every year. This is followed by Brazil, Malaysia, Thailand, and Turkey.
What are the top medical treatments people travel for healthcare abroad?
The most common procedure or medical treatment in the medical tourism industry is elective cosmetic surgery. This is followed by dentistry, organ transplantation, cardiac surgery, and orthopedic surgery.
The rise of medical tourism has especially impacted the cosmetic surgery tourism. People are traveling to India, Mexico, Dubai, South Korea, and other medical tourism destinations for cosmetic plastic surgery. Cosmetic surgery or cosmetic plastic surgery procedures are not covered by health insurances. Hence, they are now a huge part of the mushrooming medical tourism market. A recent study shows how increasing the popularity of cosmetic surgeries has promoted medical tourism in South Korea, with cosmetic procedures attracting many Chinese women to Korea.
How does Airport Meet and Greet or Airport Assistance services help Medical Tourist?
Medical tourist traveling for healthcare abroad need that extra attention in crowded airports too. Standing in the long airport queues can be extremely exhausting for them. Along with the hustle-bustle of the crowd at the airport. With Airport Meet and Greet available at airssist, you can assure a stress-free and smooth airport travel for you and your loved ones. The Meet and Greet Greeter  helps you with all your airport formalities and makes your airport experience smooth and swift.
We would recommend VIP terminal for medical tourist for the extra care, comfort, and luxury it offers. The only downside is it's available at selected 40+ airports in the world.