Business travel accounts for a sizable portion of business costs. The average daily expenditure on air travel is €162, and this figure is only anticipated to rise over time. The hidden cost of business travel is, however, something that most companies struggle to consider.
Hidden costs are liabilities that a corporation incurs but does not show up on its balance sheet. These fees drive up business travel costs and reduce the benefits of traveling for business. We'll talk about a few of the expenses associated with business travel in this blog.
Business Travel Burnout Costs An Estimated $3 Million
The average business traveler travels 26 times a year and stays away from home for about 84 nights, according to "tClara", a business that provides corporate travel statistics. This equates to missing 17 work weeks from the office. Up to two-thirds (65%) of this travel happens during free time on the weekends and in the evenings.
Or, to put it another way, frequent travelers miss an average of 4 months out of the year at work and home, costing $3 million a year in lost output. This is when the effects of opportunity cost and travel fatigue begin to take a toll.
The Top Hidden Costs Of Business Travel
These days, everything is more expensive, and this includes business trip. The hidden expenses of corporate travel rise along with the typical cost of a business trip. Even while cutting back on business travel may not be an option, your company will save time and money if you manage your travel better and develop tools to help your travelers.
Hotel Accommodation
Trip Delays
Parking and Transportation Fees
Cellular Roaming Fees
The VAT Rates In Different Countries
1. Hotel Accommodation
Hotel and accommodation costs can sneak up on you and don't reveal themselves until you're nearly at the payment confirmation page. Your stay may seem to cost only $100 a night, but if fees, taxes, and other expenses are taken into account, the actual cost to you is much higher.
2. Trip Delays
Even if the full trip is paid for, the budget may not allow for setbacks like canceled or delayed flights. If you need to remain for a few hours, it shouldn't cost you more than a coffee in the airport lobby, but if you need to stay overnight, plan on paying for a hotel room.
3. Parking and Transportation Fees
Train tickets, cap If you've already rented a car, you've considered the cost of transportation, but depending on where you're going, you might not have remembered to account for parking expenses. Even though most parking lots now accept credit cards, some still require cash, so make sure you have enough on hand that you budgeted for.
4. Cellular Roaming Fees
When you leave the country, your cell service won't end; instead, it will change carriers. This is roaming, and each minute, message, and megabyte has a cost. Whether you're emailing a client or contacting a friend, your smartphone use will end up costing you a lot on your subsequent payment.
5. The VAT Rates In Different Countries
VAT is another issue that those who spend on business travel must handle. Value-added tax rates vary depending on the nation, but there is no denying that taxes on food, lodging, transit, and tolls make up a considerable amount of a person's unreported trip costs.
airssist helps you to reclaim the VAT you have paid in the country you traveled to efficiently, so sit back and relax while we do the work. Contact us
How To Reduce The Hidden Costs Of Corporate Travel
Last-minute bookings, altered flights, extra amenities, variations in hotel and ticket market rates, and changes in passengers can blow out your travel budget, leaving you with costs that senior management could find difficult to swallow. below are some tips to reduce the hidden cost of your corporate travel: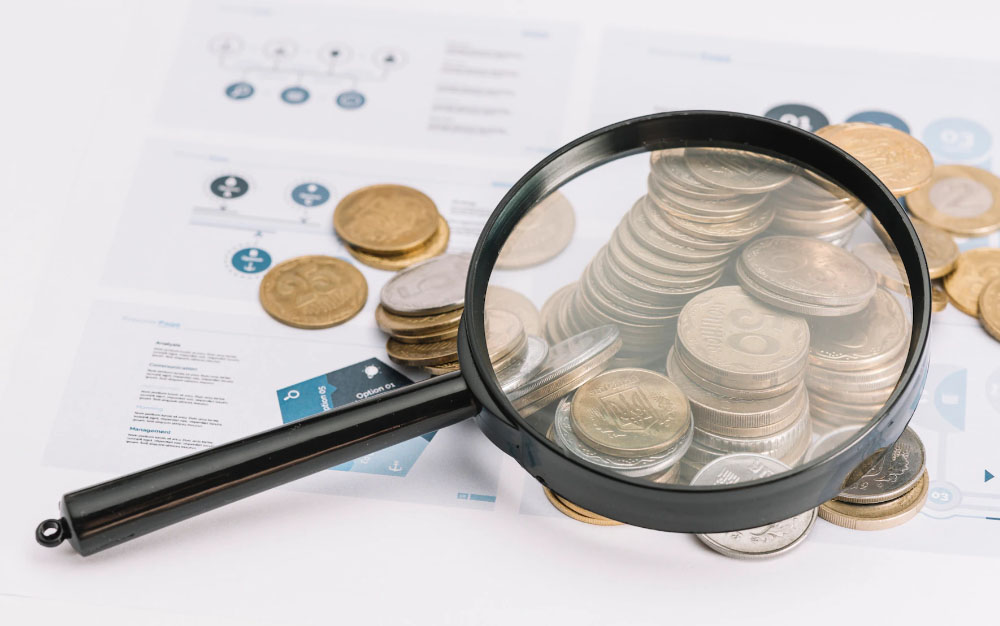 Develop Clear Travel Policies
The first step to managing your travel spending is to establish a clear travel policy. You can choose what travel expenses are allowed and which ones are not based on your company's travel policy. Additionally, it makes it easier for you to keep track of your overall travel expenses and decide whether the suggested budget needs to be adjusted.
Keep An Eye On Airline Add-Ons
There are many ways airlines can squander your company's travel budget without your knowledge, including more legroom, seat preference, fee changes, rebooking, etc. Before setting a trip budget for your business, think about the typical cost of buried airline fees:
Cancellation Or Change Of Flight Reservation
In-Flight Wi-Fi
Extra Legroom And Seat Choice
Avoid Hidden Hotel Fees
Many hotels make billions of dollars solely by adding "additional" costs to services they view as normal. The use of the fitness center, swimming pool, and other hotel amenities are frequently included in this price.
You should also be wary of hotel service charges like housekeeping fees, concierge fees, energy usage fees, and even Wi-Fi expenses, which tend to go up every year.
Even some hotels may charge you an additional fee before allowing you to retain your bags for a short while after check-out.
Business travelers all over the world benefit greatly from airssist because it enables travel coordinators to plan airport trips and allows travelers to pass through without having to wait in queues. It also helps with integrated travel for employees, allowing executives to go through fast track, using airport lounges to rest and work in privacy, and allowing you to use a personal greeter to assist you with airport formalities.
airssist Meet & Greet Service
Business travelers can take advantage of Meet and Assist service to escape the difficulties of challenging airport formalities by skipping huge queues and passing through empty special lanes for check-in, immigration, and security, with airport greeter to help you with the airport complex procedures.
airssist Private Lounge / VIP Terminal Access
The best business facilities are provided to corporate travelers using private lounge service, sometimes referred to as VIP lounge service, to ensure that their privacy is protected in a private lounge away from crowds. A variety of high-end facilities are provided by the VIP airport service to let the visitor feel at home.
airssist Chauffeur and Limo Transportation Service
With the largest and most modern fleet of limos, SUVs, and vans, airssist will ensure that you arrive on time for any meeting, conference, or exhibition you have. Whether you require transportation from/to the airport, for a full-day transfer, or an interstate transfer, we are here to make sure you arrive at your destination in luxury and elegance.
 airssist VAT Reclaim Service
Cross-border VAT recovery is a challenging and perplexing process. As experts in VAT reclaim, we handle every step of our clients' VAT reclaim process starting with the initial engagement, processing all paper and digital data, submitting it, and processing the reclaim in a timely, open, and legal manner.
airssist can advise you while you are traveling on business and assist you outside and inside the airport to complete all your work efficiently. Book now