airssist Wins the World Luxury Travel Awards!
We're thrilled to announce that airssist has won the 2022 World Luxury Travel Awards, which is a significant honor that will boost your business confidence and prominence.
We embrace this honorary distinction and the associated global recognition with great pleasure. We would like to express our sincere gratitude to all of the clients, staff members, suppliers, and partners whose loyalty and dependability are vital to airssist brand.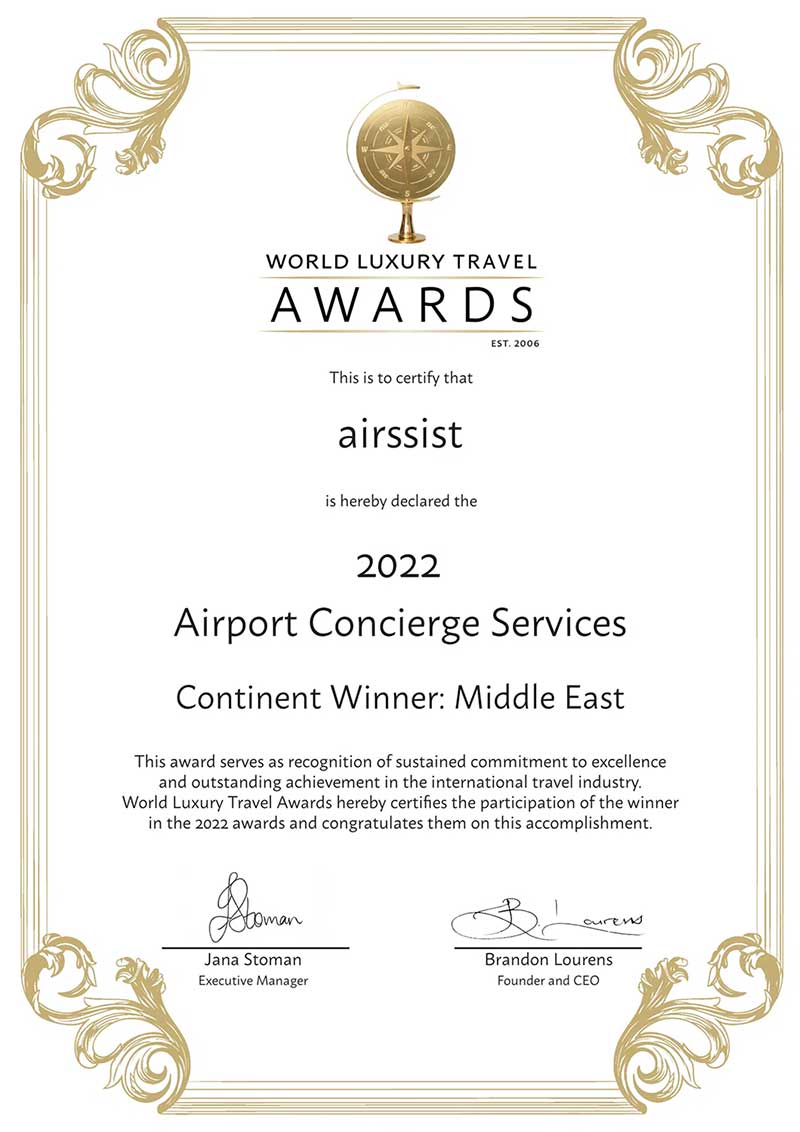 What are World Luxury Travel Awards?
The World Luxury Travel Awards, Which were Established in 2019, seek to be the pinnacle of success for the travel sector by providing global recognition as chosen by both guests and participants in the sector. Each year 4 Fours weeks of voting by international visitors determines the winners.
The Highest Level Of Success In The Travel Sector
The world luxury Travel Award are the pinnacle of success for a travel business. They honor businesses that have gained the respect of both travelers and industry leaders and recognize them in a wide range of award categories. In this fiercely competitive market, winning a World Luxury Travel Award will not only inspire visitors' trust and keep them as devoted customers, but it will also encourage ongoing growth and development of your business.
Why airssist Win The World Luxury Travel Awards 2022?
We are so glad that airssist won The World Luxury Travel Award for 2022, which represents a milestone in the development of the business. Using our individualized assistance services for your arrival, departure, or transit at any airport around the world, airssist adds a luxurious touch to your journey so you may have a hassle-free trip. Your luxury and comfort will be guaranteed everywhere you go by its team of committed travel lovers.
We are quite delighted to have reached this tremendous accomplishment. airssist Airport Concierge is recognized for its high-quality Services, including Meet and Greet, Limo Service, VIP Terminals, and more.